Secret estates of Very Important Hungarians not yet as big or expensive as "Putin's palace"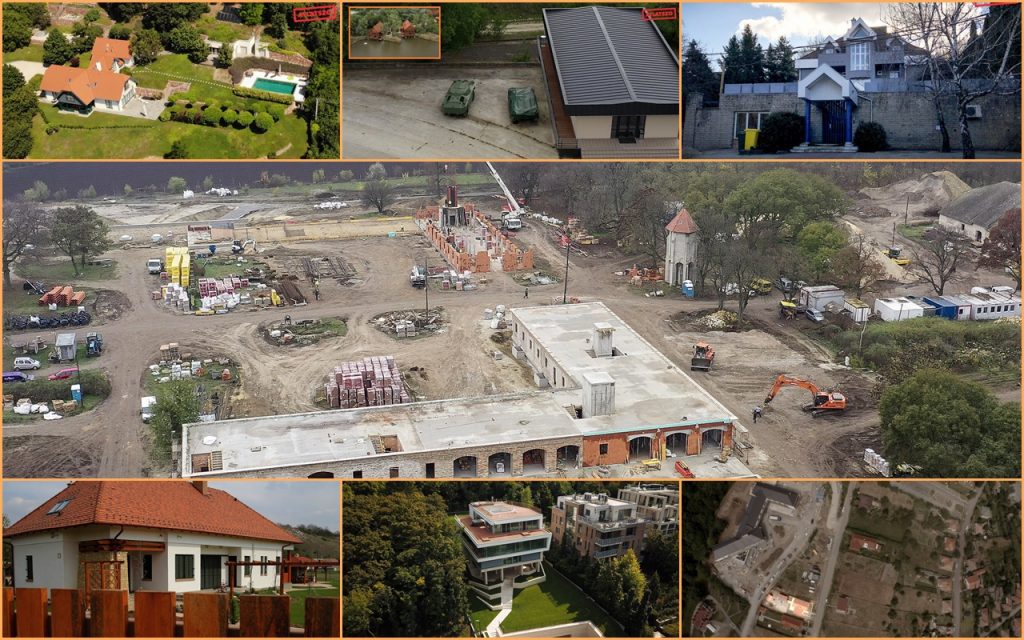 A few days ago, Russian opposition politician Alexei Navalny unveiled to the public in a video the 17,691-square-meter palace of Russian President Vladimir Putin by the Black Sea. In recent years, we have shown the luxury real estates of many public figures in Hungary, though compared to Russian President Vladimir Putin's palace by the Black Sea, these are nothing more than small country huts.  We have put together a list of the most interesting of these properties which Átlátszó – and other independent news outlets – have reported on in the past years.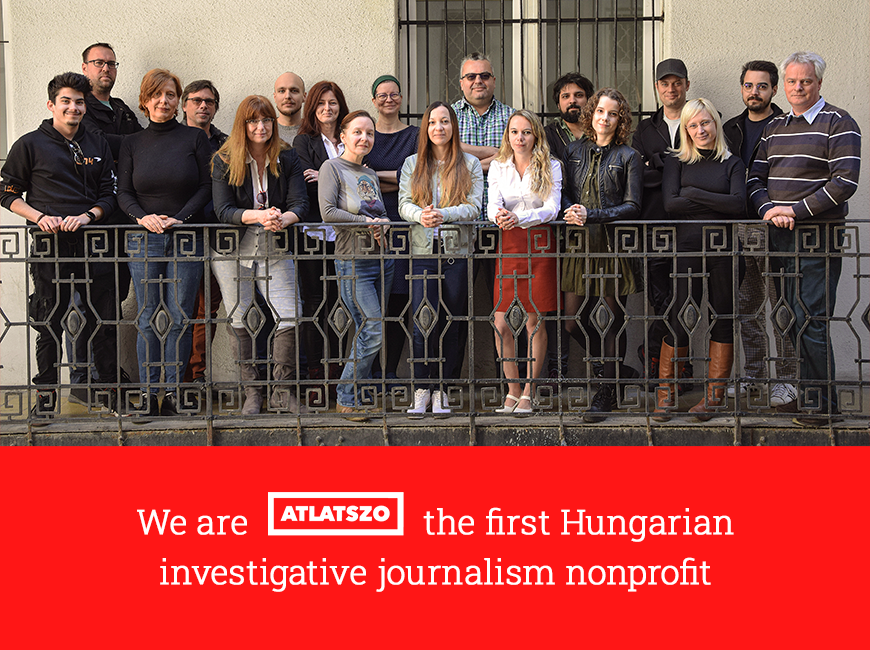 1. Győző Orbán's estate in Hatvanpuszta
The number one on this list is the 13-hectare estate of Prime Minister Viktor Orbán's father, where the listed manor buildings are being converted into a 500-square-meter residential property, a huge underground garage, and who knows what will be built.
The drone recordings made by Atlatszo.hu a year ago still showed both protected stable buildings in Hatvanpuszta manor, Győző Orbán's 13-hectare estate near Alcsút. There are huge constructions going on there ever since.
2. István Tiborcz in Alsóörs and Budapest
The 1 hectare holiday complex of the Prime Minister's son-in-law, István Tiborcz, in Alsóörs, which we found in 2019, is second on the list. These are two adjacent areas, an 8000 and a 1500 square meter plot. According to the land registry data there are supposed to be farm buildings on them, but from the air it is clear that there is a smaller holiday home and a huge villa there with a swimming pool, wine cellar and solar panels.
István Tiborcz, who is prime minister Viktor Orbán' son-in-law, bought two plots of land in the spring near Lake Balaton. The two adjacent plots cover 9500 square meters and both are officially classified as agricultural areas outside the town borders. According to official documents, the two plots have only agricultural structures built on them.
This is not the only expensive property István Tiborcz owns: in 2017 we  reported on how the Prime Minister's  son-in-law acquired a  393-square-meter, 11-room house in Budapest's 12th district, located on a 1536 square meter plot. The property was being remodelled at the time of our visit.
István Tiborcz, the Hungarian prime minister's son-in-law became internationally known when his company Elios was involved in a scandal. It was revealed by the European Anti-Fraud Office (OLAF) that Elios was involved in stealing EU funds through street light renovation projects.
3. Lőrinc Mészáros in Tihany and Bicske
Who else could be third on this list of Important People other than the Prime Minister's childhood friend, Lőrinc Mészáros, who within a few years turned from a village gas fitter from Felcsút into a billionaire.
Last summer, 444.hu showed a holiday home with a pool that Lőrinc Mészáros and his (then) wife bought in Tihany for 525 million forints. On paper the property is an orchard with a farm building and a wine cellar,  but in reality it is clear that this is not at all the case. Our crew went to Tihany and we published a drone video showing how luxury cottages were disguised as agricultural storage facilities, and swimming pools registered as reservoirs on the protected peninsula.
Hungary's first nature reserve was established here in 1952. It is part of the Balaton Uplands National Park, a Natura 2000 nature conservation area, a World Heritage site – yet the Tihany Peninsula is being built in at a rapid pace.
The Mészáros family had previously bought a similar property in Tihany: in 2014, Magyar Narancs weekly showed the villa, which was listed as a meadow and farm building in the declaration of assets of the then mayor of Felcsút. The same newspaper found another luxury residence owned by Lőrinc Mészáros in Felcsút in 2014, then two guest houses in Alcsútdoboz in 2016, then in 2017 a giant estate in Bicske and a villa on the Croatian island of Vir – after  a Croatian newspaper showed Mészáros's other villa, on the island of Ugljan. Átlátszó published a drone video of the Bicske estate in the spring of 2020 following the discovery of two armoured vehicles stationed  there.
Two armoured vehicles were photographed recently on one the estates owned by one of Lőrinc Mészáros's companies, Búzakalász 66 Kft., in Bicske, a town 30 kilometres away from Budapest.
The prime minister's friend was not happy with this: the police, which launched an investigation into illegal data acquisition and our colleague was interrogated as a witness. A few months later parliament passed a new law which penalises the making of drone videos of private properties, with up to 1 year in prison. We are not scared, we will continue to use drones in our work.
In recent years, we have taken and published drone videos of the estates and houses of many politicians and well connected businessmen enriched using public funds, thoroughly annoying those involved.
4. Gyula Balásy, Budapest
In 2018, the owner of the companies that have been exclusively conducting government advertising campaigns for years bought a property in one of the most expensive areas of Budapest. The 800-square-meter building, standing on a 1,800 square meter plot, became the headquarters of Lounge Design Kft. and New Land Media Kft. In 2019.
Balásy was not happy about the story about his villa: he complained to the National Authority for Data Protection and Freedom of Information (NAIH). The authority's decision  stated that we did not break the law by recording and publishing a drone video of Balásy's property.
Átlátszó released drone footage taken of the newly purchased luxury mansion of Gyula Balásy and his companies. Balásy is one of the owners in New Land Media Kft. and Lounge Design Kft., organisers of governmental propaganda campaigns for tens of billions of forints every year.
5. László Szíjj , Budapest
In 2014 we reported that some trees had been cut not far from one of Budapest's major tourist attraction, the Citadel, and that Lőrinc Mészáros' company was building a huge property for another company, Tief Terra Kft..  which has been  – since the beginning of 2016 – owned by László Szíjj.
The building offers a unique view of the Buda Castle, the Danube, Parliament and the Basilica, and it has a jacuzzi on the upper terrace. "Thanks to the location and the special panorama, the value of the property can be estimated at around HUF 2 billion." – we wrote in 2019 in an article about Szíjj's successes.
During the past few years, construction magnate László Szíjj achieved phenomenal business success by winning public tenders announced by the state and various city councils. Bagging new possessions like a third of MKB Bank and construction company Közgép, he reinvented himself as one of the most important businessmen close to the Orban government.
6. The hunting lodge which is not János Lázár's
On the outskirts of the town of Hódmezővásárhely, there is a huge hunting lodge, which on paper is owned by a local lawyer, Jenő Kulik, but according to locals  it is in reality János Lázár's, who once was a Very Important Man in Viktor Orbán's government. In 2016 we showed the construction of this property in a drone video.
The hunting society where minister Janos Lazar is a member has been awarded the license on an exceptionally large patch of land for twenty years. A close associate of Lazar, who is heavily embedded in the area, is in the meantime receiving city support to set up a castle resort nearby.
7. The Becsó family in Hollókő
In 2016, we reported that a house connected to the Nógrád County strongman of Fidesz, Zsolt Becsó MP,  was being built in Hollókő,  a UNESCO World heritage listed historic village in North Hungary, renovated from EU billions. A hotel and two more houses were being built there at the same time. The two houses were owned by a company, Palóc Hotel Kft. which belongs to Zsolt Becsó's wife and his brother.
A local official from the governing Fidesz party is currently in the process of building a new family home in Holloko, a small town with a rich history. The project is adjacent to a hotel construction project utilizing development funds from the European Union.
8. István Kocsis, Leányfalu
István Kocsis, CEO of MVM Magyar Villamos Művek from 2005-2008, in 2019 was sentenced to five years in prison. Together with some of his former colleagues he was ordered to repay about two billion forints for the dishonest handling of tens of millions of euros, channeled through offshore companies. Átlátszó showed the luxury estate in the village of Leányfalu where Kocsis lived. The property was bought on behalf of his then teenage children.
The former CEO of Hungary's state energy giant, MVM, was sentenced to five years in jail at the end of February. István Kocsis and his accomplices also have to repay 2 billion Hungarian forints (approximately 6.35 million euros at today's exchange rate).
9. Sándor Németh, Budapest
Last year, together with Magyar Hang weekly we showed the wealth of the founder of the Church of the Faith (Hit Gyülekezete). ATV television channel used to be owned by this congregation, but recently the founding pastor, Sándor Németh became the main shareholder through an offshore company registered in Liechtenstein. Though he has no visible income other than a priest's salary, he is not living in simple surroundings: he owns a luxurious, multi-storey villa in the Buda Hills. He often encourages his followers to give generously with the following biblical verse:  "Whoever sows generously will also reap generously."
Despite the flourishing business empire developed by the legally accredited Pentecostal church in the past decades, the amount of funds which Faith Church receives from the 1% tax donations is well behind the average of other religious organizations' in Hungary.
10. István Simicskó, Siófok
In 2015 we published a story about how István Simicskó (KDNP party) – then Secretary of State for Sports, later Minister of Defense – owned an apartment in one of the residential parks on the Golden Shore of Siófok by Lake Balaton, and that his elderly parents owned four more flats in the same place. The details about his properties in Simicskó's declaration of assets were rather confusing, and he did not provide any meaningful answers to our questions sent to him regarding these apartments.
Hungary's state secretary in charge of sports affairs, István Simicskó, has consistently found it difficult to account for his wealth and where his money comes from.
Written by Katalin Erdélyi, translated by Gabriella Horn. The longer, Hungarian version of this story can be found here.