Demolished monuments, an expanding quarry and a golf club – drone videos of Győző Orbán's estates in Fejér county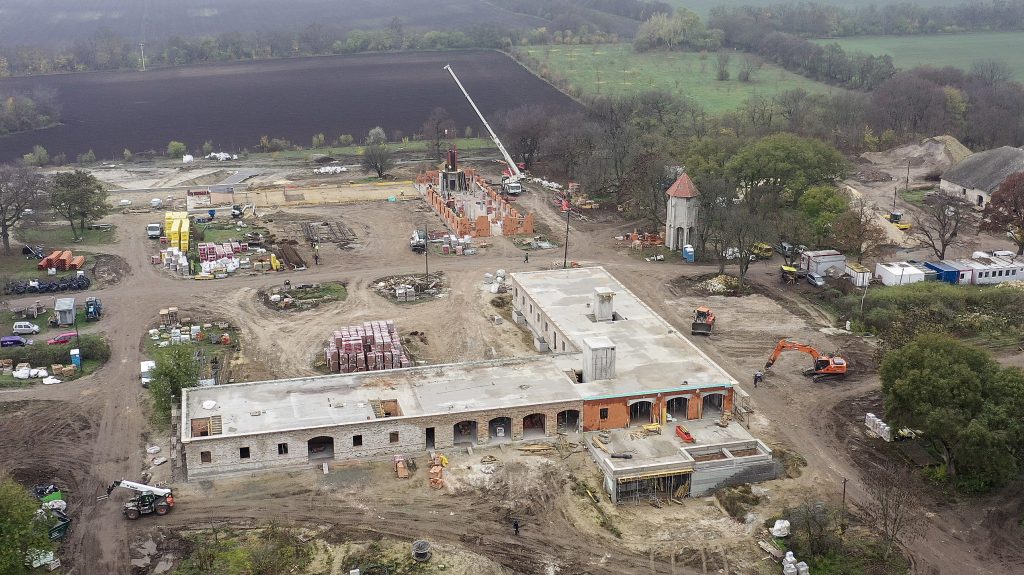 The drone recordings made by Atlatszo.hu a year ago still showed both protected stable buildings in Hatvanpuszta manor, Győző Orbán's 13-hectare estate near Alcsút. There are huge constructions going on there ever since. We wanted to ask the owner what is happening to the protected  monuments, but the Prime Minister's father did not respond to our inquiries. So we set off again to find out ourselves what is being built in the area surrounded by lands of Lőrinc Mészáros and the Orbán family. We also filmed the Gánt quarry and the Pannonia Golf & Country Club, both owned by the Prime Minister's father's companies.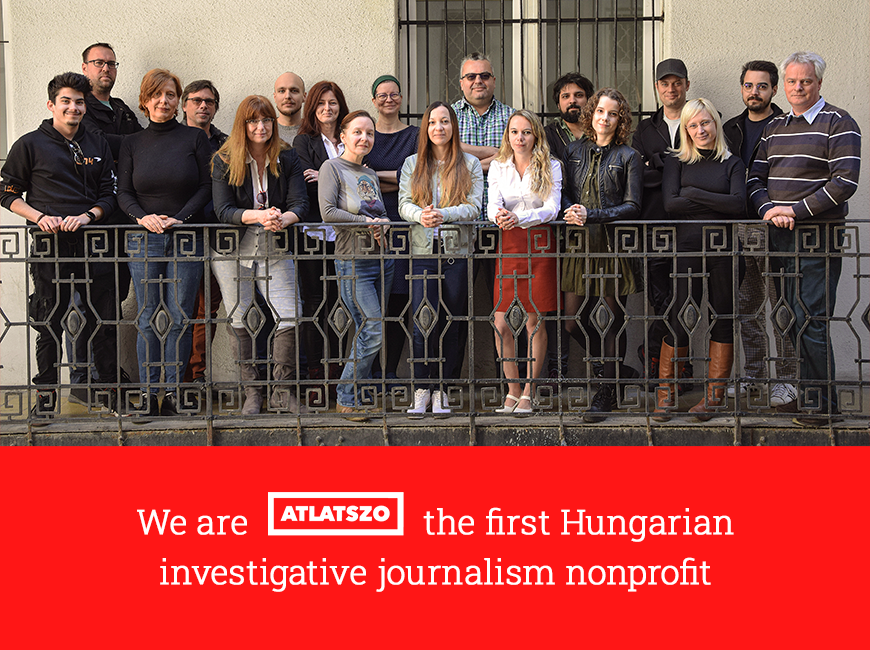 A few years ago, Hatvanpuszta manor – then rented by Viktor Orbán's childhood friend,  the former mayor of Felcsút, Lőrinc Mészáros from the Prime Minister's father's company – became known as the residence of the Prime Minister's dog. Since February last year, the estate – described on the heritage list as a "classicist manor building complex with two barns, a granary and a water tower "–  are on Győző Orbán's name.
Independent MP Ákos Hadházy was the first to take and publish photos of the manor and its surroundings – from a small aeroplane – in July 2019. For months, he kept asking the Fejér County Government Office about what construction and other permits had been issued and what alterations to the protected buildings are planned in Hatvanpuszta.
For a long time, Hatvanpuszta mansion was mostly known as the place where the Hungarian prime minister keeps his dog, though Viktor Orbán at the time denied he had anything to do with the place.
"Will a bunker, possibly an underground garage or an underground wellness center be built there?"
Hadházy eventually learned that, among other things, a huge underground garage and a 500-square-meter residential building is being built. This is confirmed by the information we found recently in the online database of building authorities (ETDR): several heritage protection proceedings were initiated in 2019-2020 in connection with the construction and conversion of buildings there.
After  Atlatszo.hu showed the huge constructions in Hatvanpuszta in a drone video published last October, HVG weekly asked Viktor Orbán about this estate at a press conference at the Prime Minister's office earlier this year. The journalist for the paper was told that
"All I can say is that it is going to be a manor, as it always has been."
The documents requested by Hadházy from the Fejér County Government Office show that the buildings of the manor are still listed as protected. This can also be seen on the land registry papers retrieved by the Atlatszo.hu from the central database. Our recent drone survey shows that what Prime Minister's father is building in Hatvanpuszta, is certainly not a small, family holiday home.
Lebontott műemlék, terjeszkedő kőbánya és golfklub – drónvideón mutatjuk Orbán Győző birtokait from atlatszo.hu on Vimeo.
This manor is not the only former Habsburg estate that has become the property of the Prime Minister's father. An online news site, Mfor.hu wrote that in April 2019, PSU Ingatlanfejlesztő és Beruházó Kft., a company owning the Pannónia Golf & Country Club, a 5-minute drive from the majors, was also bought by Győző Orbán. The hundreds of hectares of this club include the former castle and a passageway lined by 200-year-old plane trees, leading to the building.
News site 24.hu wrote that the association registered in the golf club building (Pannónia Golf & Country Club Sport Association) received a HUF 10 million grant from the state-owned Eximbank. The golf club is operated by Golf & Country Club Máriavölgy Zrt., registered at Felcsút, Fő utca 65. This company was bought by Talentis Group Beruházás-szervező Zrt., known as the interest of  Lőrinc Mészáros and his family,  in April 2019, when the Prime Minister's father bought the company owning the golf club.
Lebontott műemlék, terjeszkedő kőbánya és golfklub – drónvideón mutatjuk Orbán Győző birtokait from atlatszo.hu on Vimeo.
The most well-known enterprise of the Prime Minister's father, Dolomit Kőbányászati ​​Kft., owner of the dolomite quarry in Gánt , achieved an annual turnover of more than 4 billion forints in 2019. The majority owner of the company is Győző Orbán (51.6%), and the company is co-owned by several local individuals. For every thousand forints of the company's total revenue, the profit after tax was HUF 411 in 2018 and HUF 440 in 2019.
Previously, Magyar Narancs weekly wrote about Dolomit Kft. that it also supplied building materials for the construction of the National Riding School in Budapest. In a series of articles, Direkt 36 investigative journalism center detailed how, according to the documents in their possession, this company received – indirectly, as a subcontractor – public funds. The journalists of the portal recently tried to inquire about these supplier contracts in person, but they were driven away by Győző Orbán from the company's site in Gánt. However, publicly financed contracts have undoubtedly contributed to the success of the company which has paid ten billion forints in dividends to its owners, including Győző Orbán, in the last ten years.
Lebontott műemlék, terjeszkedő kőbánya és golfklub – drónvideón mutatjuk Orbán Győző birtokait from atlatszo.hu on Vimeo.
This summer, local residents were worried about expanding the capacity of one of the mines owned by Dolomit Kft.  The owners wanted to increase the amount of 186,000 cubic meters of stone extracted per year to 232,000 cubic meters per year. The permit has since been granted to the company.
Gánt Kő Kft. and Nehéz Kő Kft. are also companies owned by Győző Orbán: the net sales of Gánt Kő Kft. between 2010-2019 was around  280-290 million HUF, but it was loss making the  following years. Dividends were withdrawn from the company only once (730 million HUF), after  2016 when its profit after tax was 255 million.
Nehéz Kő Kft. has been doing much better: its net sales in 2010 (HUF 467.3 million) almost doubled by 2014 (926 million), then tripled by 2015 (1.687 billion) and grew by 6 times in 2019 (2.954 billion) . The company's after-tax profit has been between HUF -50 and 430 million for the past 10 years.
Written and translated by Gabriella Horn, drone videos by Dániel Németh. The Hungarian version of this article is available here.