Journalists might go to prison from next year for camera drone recordings of private property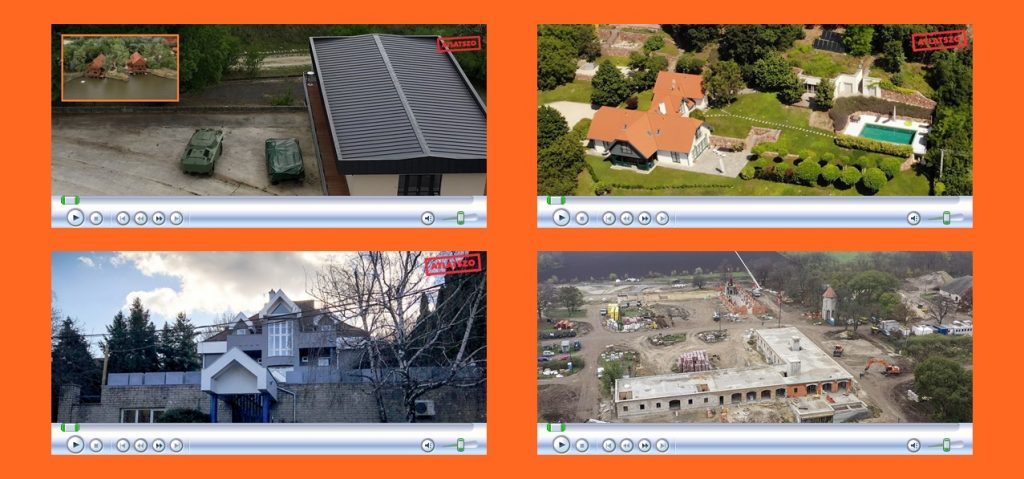 In recent years, we have taken and published drone videos of the estates and houses of many politicians and well connected businessmen enriched using public funds, thoroughly annoying those involved. Last year, a police investigation was launched into our recordings of combat vehicles stationed on an estate owned by a billionaire friend of the Prime Minister. Then a "drone bill" was passed by parliament with the speed of lightning. According to this new law, from January 2021 taking drone videos of someone's private property without their permission becomes a criminal offence, and the publication of such a video will be considered as a qualified case. That is, journalists and publishers who make and publish such recordings could even be imprisoned.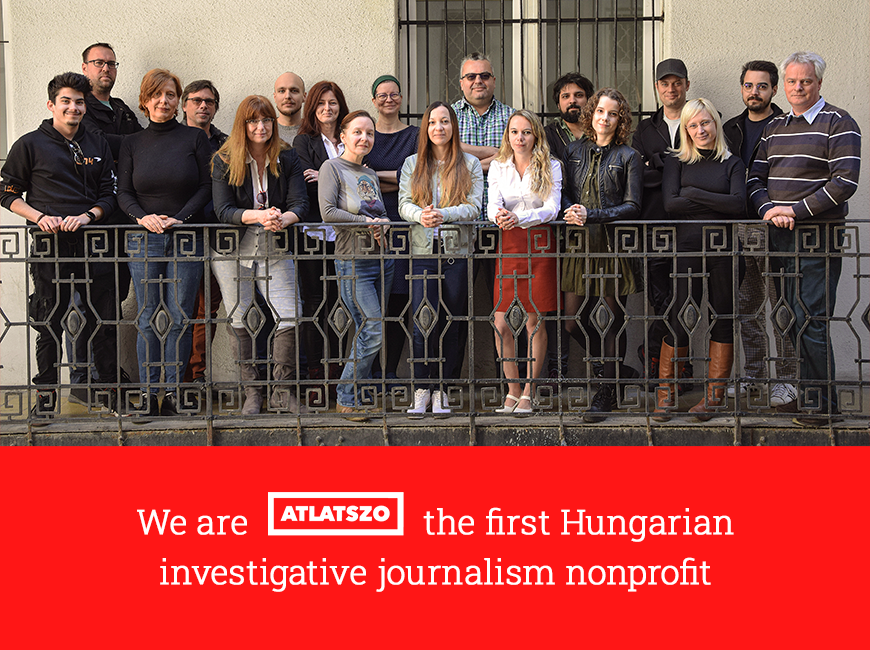 At the end of October, we reported that one of Atlatszo's journalists, Gabriella Horn was questioned by the police as a witness about a story she wrote in May about two combat vehicles parked on the Bicske estate of Lőrinc Mészáros, a childhood friend of Viktor Orbán. We also published a drone video of the place in this story. The police hearing revealed that an offender is being prosecuted for illegal data  acquisition, punishable by up to three years in prison.
The police were curious about the circumstances under which Horn wrote her article, and they asked her about its news value. Our colleague was also asked about who had made the drone video in question and who authorised the publication of the article.
Shortly afterwards, on 11 November 2020, the Ministry of Innovation and Technology (ITM) issued a statement that, according to the Ministry's bill, the rules on the use of drones will change from 1 January 2021. According to this, the aviation authority would keep records of unmanned aerial vehicles and their operators. The Hungarian airspace could only be used by registered vehicles, and only if using an application of HungaroControl, the Hungarian air navigation service provider. The ministry's statement also promised stricter rules about taking drone videos of private properties.
"For the sake of undisturbed family life, a person who takes a photograph of private property with his or her camera-equipped aircraft without the consent of the persons concerned may be held liable for a breach of privacy."
The new law – in force from 1 january 2021 – was passed by Parliament on 16 December. It also included an amendment of the Infringement Act and the Penal Code (Criminal Code). According to this law taking a video or sound recording of someone's property without the owner's permission is an infringement on grounds of invasion of privacy. Interestingly, the forbidden data acquisition section of the Penal Code (based on which the police launched the investigation in connection with Atlatszo's article on Mr Mészáros's combat vehicles) was also amended. The new version of this states that
The person who takes a drone recording of someone's property through an unauthorised use of the drone commits an offence and is punishable by detention
The person who makes the recording available to the general public is punishable by up to 1 year's imprisonment
These crimes can only be punished as a result of a private motion (initiated by the right holder)
As a result of the new law, from next year we could get up to 1 year in prison for a drone video similar to the  ones we've made in recent years, showing our readers where public money is going.
We showed, for example, the most valuable parts of Lőrinc Mészáros' (then) company empire. This friend of Prime Minister Viktor Orbán used to be a gas fitter in the village of Felcsút where Orbán spent some of his childhood. Mészáros has by now become a billionaire thanks to numerous public contracts in recent years.
According to official estimates and popular lists compiled by magazines, Lőrinc Mészáros is still only the second richest man in the country. A good friend of Viktor Orbán's friend, Mészáros' wealth is estimated to be 280 billion Hungarian forints (approximately 1 billion U.S. dollars) and puts him at second place behind Sándor Csányi.
We published a drone video of the real estate empire of the companies associated with István Tiborcz, the prime minister's son-in-law, who was also enriched by public tenders paid for from taxpayers' money. We showed Tiborcz's one-hectare property by Lake Balaton, as part of the properties acquired from public funds.
István Tiborcz, the Hungarian prime minister's son-in-law became internationally known when his company Elios was involved in a scandal. It was revealed by the European Anti-Fraud Office (OLAF) that Elios was involved in stealing EU funds through street light renovation projects.
We showed a drone video of a winery in Badacsony, owned by a Member of Parliament of governing Fidesz, built with EU money. Kristóf Szatmáry was a ministerial commissioner responsible for the asphalting of the remaining dirt roads in Budapest, and he received an EU grant of HUF 127.6 million  from the government to to build a winery building.
The company of Kristóf Szatmáry (Fidesz MP and Ministerial Commissioner for coordinating the Budapest Road Construction Programme) was granted 127.6 million forints (cca. 380 thousand euros) of EU funds by the Hungarian government for the construction of a winery building and a guesthouse on Szatmáry's estate in Badacsonytomaj.
We showed a luxury villa in Buda, owned by Gyula Balásy, a businessman in communication enriched by government contracts. His companies ran many of the government's advertising and propaganda campaigns for billions of forints yearly. Following a complaint by Balásy, the National Data Protection and Freedom of Information Authority ruled that we had made the drone video recording legally, and  that it was in the public interest to show what property the businessman was able to build from the public money he received.
Átlátszó released drone footage taken of the newly purchased luxury mansion of Gyula Balásy and his companies. Balásy is one of the owners in New Land Media Kft. and Lounge Design Kft., organisers of governmental propaganda campaigns for tens of billions of forints every year.
Recently we showed the empire of Prime Minister Viktor Orbán's father. The companies of Győző Orbán have been involved in many state funded  projects, so he acquired his properties partly from public money.
The drone recordings made by Atlatszo.hu a year ago still showed both protected stable buildings in Hatvanpuszta manor, Győző Orbán's 13-hectare estate near Alcsút. There are huge constructions going on there ever since.
Beyond the details that it is not possible to make a sound recording of an apartment (the apartment itself does not make a sound) and drones do not even record sound anyway, the amendment raises serious constitutional issues – claims dr. Balázs Tóth lawyer, attorney, legal director of Atlatszo:
"A drone recording of a property and its publication in a case of public interest is undoubtedly part of the freedom of the press. Certainly if the property has to do with public actors close to public funds, or if the recording has significant information value in relation to a current public affair. If criminal proceedings will indeed be instituted against journalists for a drone video of a house, it will be a confession from the government's part that it is the secrecy of politicians and oligarchs protected by law and not the freedom of the press."
Written by Katalin Erdélyi, translated by Gabriella Horn. You can read the more detailed Hungarian version of this article here.