Politician is building his house next to EU-funded tourism project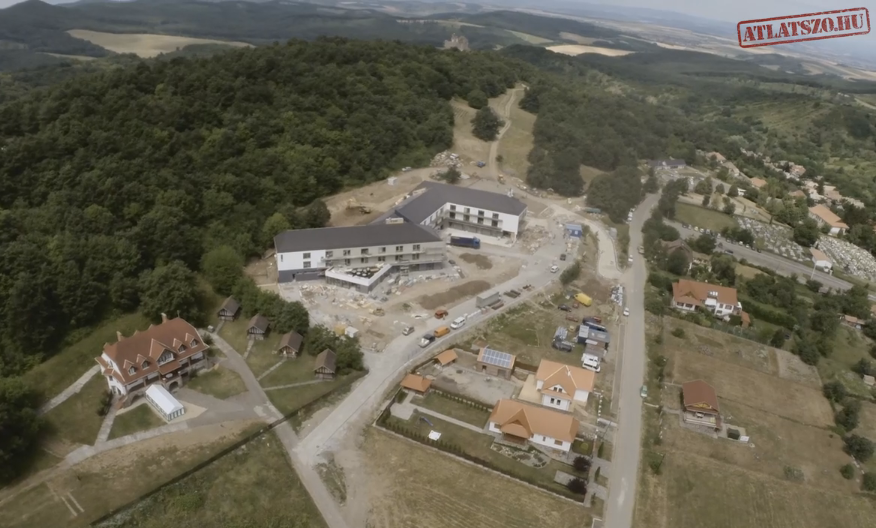 A local official from the governing Fidesz party is currently in the process of building a new family home in Holloko, a small town with a rich history. The project is adjacent to a hotel construction project utilizing development funds from the European Union. As it happens, the two projects seem to be very much synchronized.
Subsribe to our weekly newsletter here.
Holloko is a small town 95 kilometers from Budapest known for its historical legacy, its churches and architecture make it a popular tourist destination and it is also recognized as a part of the world's cultural heritage. The town is currently building a spa and wellness hotel supported by the European Union under a program meant to improve the city and make it even more attractive to tourists. As Atlatszo.hu found, a local strongman of the governing Fidesz party, Zsolt Becso, is currently building a family home right next door to the hotel. Becso is not particularly well-known nationally, but is a formidable character on his home turf. His family already benefited from the nationalization of tobacco sales.
The construction jobs of the HUF 2-billion (€6.5 million) tourism-development initiative were very selectively distributed, and only two companies were picked. Although the budget was to cover a wide range of projects and marketing efforts, more than half of the total went to building firms for various, often somewhat questionable, construction and renovation jobs.
There are problems in abundance: the hotel construction has been delayed several times, in fact it should have been completed during 2014. It is also somewhat strange that erecting a modern facility like the hotel was approved by the landscaping authorities given how it sticks out from the traditional and historic setting that characterises Holloko.
When we visited it was interesting that the construction crews working on the hotel and the house Becso is building seemed to be operating in close coordination, basically acting as if the two projects were one and the same. We were also somewhat surprised to see that parts of the EU-funded projects were done using the exact same construction materials that are also visible on the Becso estate.
Your support matters
Atlatszo.hu is financed by nonpartisan and non-governmental sources;
we do not accept money from state institutions, political parties and affiliates.
We rely on support from readers. Donate here.