Armoured military vehicles emerged on a lakeside estate owned by Lőrinc Mészáros – drone video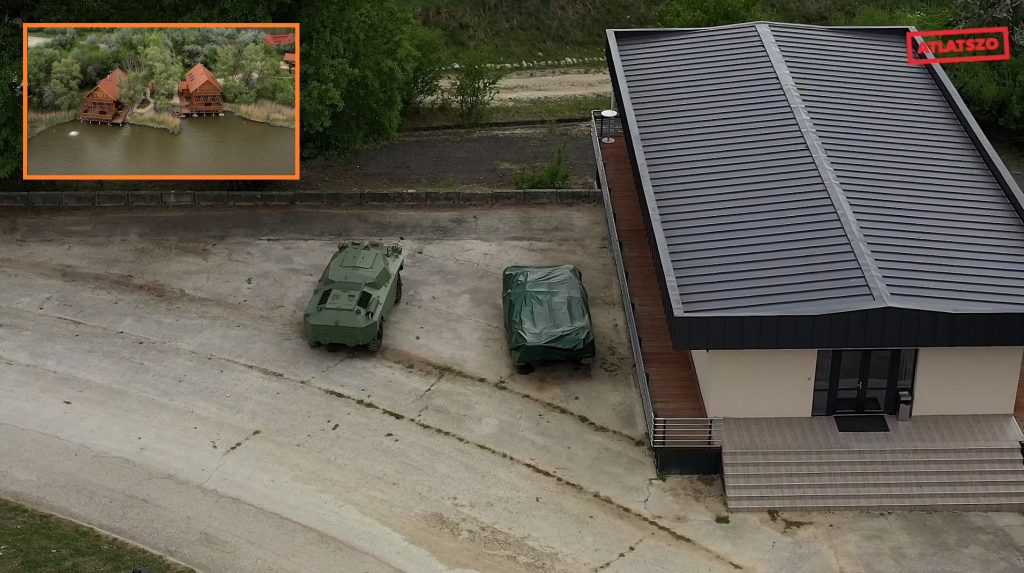 Two armoured vehicles were photographed recently on one the estates owned by one of  Lőrinc Mészáros's companies, Búzakalász 66 Kft., in  Bicske, a town 30 kilometres away from Budapest. We were curious whether they are preparing to recruit a private army, or this is just another expensive luxury hobby for a large contractor benefiting from an endless number of public contracts. Since the lakeside estate is well protected, it is not possible to just  look through the fence, we went there and tried to find out more with the help of a camera drone.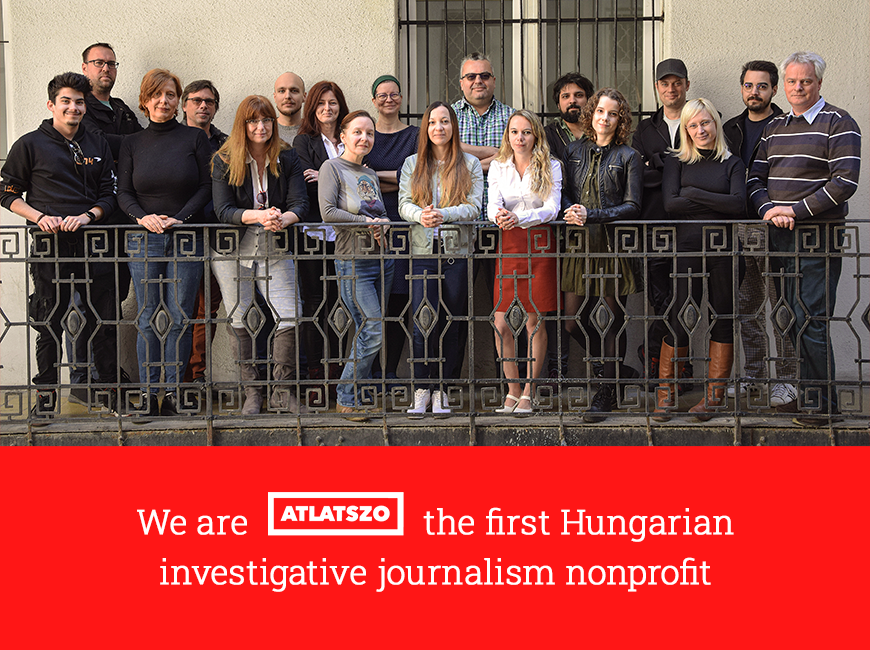 Before visiting the place we assumed the armoured vehicles are probably kept for fun. It turned out that we weren't very wrong, but we didn't regret going there: the footage reveals the former water pipe and gas fitter's amazing wealth. The lakeside estate is located far from everyone, on the outskirts of Bicske, a small town 30 km away from Budapest, next to the village of Felcsút, where the Hungarian PM grew up.
The lake, known as Erőmű (Power Plant) Lake – although already in private hands – used to be popular for local fishermen. Then in 2014, Lőrinc Mészáros bought the 170 hectare estate and he was very lucky because soon after this the local council  abolished land tax in the town.  According to Magyar Hang newspaper this has saved the billionaire's company around HUF 250 million by now.
Based on the aerial photos taken by independent MP Ákos Hadházy Magyar Hang weekly identified one of the vehicles kept there as a BRDM-2 ,"Boyevaya Razvedyvatelnaya Dozornaya Mashina", an amphibious armoured patrol car used by Russia and the former Soviet Union.  The other vehicle is covered, it is not recognizeable. Our drone footage taken this week provides a closer look on the details:
Megnéztük közelebbről Mészáros Lőrinc bicskei harckocsijait – Drónvideó from atlatszo.hu on Vimeo.
When asked by Atlatszo.hu several experts claimed the vehicles kept at the Bicske ranch are not "serious" combat vehicles, but more of a hobby gadget,  and they can be obtained for approximately 2-6 million forints. The BRDM-2, according to our sources, has a powerful engine and armour that can provide protection for its occupants in the event of an armed attack, but it is mostly considered just something like an off-road vehicle capable of driving on any terrain.
According to our sources, several collectors keep such vehicles in their home in Hungary, and some  people might use it for hunting, for example. We were told that until the end of the 1980s the Hungarian Army also used similar vehicles.
A car magazine, Totalcar wrote earlier about the BRDM ("Boyevaya Razvedyvatelnaya Dozornaya Mashina", "Combat Reconnaissance Patrol Vehicle) that such a vehicle was used in St. Petersburg as "the world's safest taxi".
We contacted the local council in Bicske to ask if there were more,  similar vehicles kept by  other residents  of the town, but we were told by the notary public that "There is no legal requirement to keep a register of such assets". We asked the Transport Authority and the Ministry of Defense about regulations for armoured vehicles and about who the owner of the vehicles on the Bicske estate is, and we would have liked to find out how many similar armoured vehicles are owned by companies or private individuals in Hungary, but we have not received their replies so far.
Without the answers one might think that perhaps Lőrinc Mészáros will be using these vehicles next time for cruising on the lake on his estate in Bicske, since Lady MRD, a 3 storey luxury yacht on the Mediterranean frequented by Mészáros and his group of friends made up of successful businessmen and public officials, has recently been put up for sale.
Written by Gabriella Horn. The Hungarian version of this article is available here. Video: Dániel Németh.