Hungary by Atlatszo – Government spent €48 million on propaganda in first three months of 2019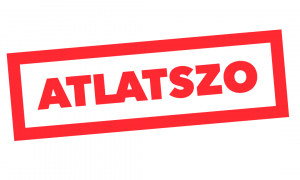 This is what Atlatszo wrote this week:
Hungarian government spent €48 million on propaganda in first three months of 2019
The majority of this money, more than 31.2 million euros were spent on a campaign publicizing 'decisions about the future of Europe implemented in Hungary and abroad.' This is, most probably, the infamous anti-EU billboard campaign with the photos of Jean-Claude Juncker and George Soros.
Central bank chief's son owns a collection of Porsche 911 Targas
The son of Hungary's central bank chief owns a collection of Porsche 911 Targa cars. The four cars are estimated to be worth approximately 187,000-218,000 euros. Ádám Matolcsy, the youngest son of György Matolcsy, is a businessman who has made his wealth by winning valuable public tenders.
Tour of 'atomic truck' advertising the Paks2 nuclear plant expansion costs €1,1 million
A truck traveling around Hungary will promote Paks2 project, that is, the expansion of the nuclear plant in Hungary. The 'atomic truck' has games and interactive information screens about nuclear energy. It will be displayed in various festivals around the country.
This is what is going on in Hungary:
Guardian: Hungary denying food to asylum seekers, say human rights groups
The policy, whereby adults whose asylum claims have been rejected are denied food, was described as "an unprecedented human rights violation in 21st-century Europe" by the Hungarian Helsinki Committee.
MTI/Hungary Today: Orbán in China: Hungarians Need an Open World Economy
The One road, one belt initiative is fully in harmony with Hungarian interests, Prime Minister Viktor Orbán said on Thursday in Beijing, at talks with Chinese Prime Minister Li Keqiang. Ahead of the talks, Orbán said it was a great "honour" to be invited.
Budapest Business Journal: Despite U.S. Concerns, Huawei Doing Well in Hungary
Amid security concerns and increasing controversy between the United States and Chinese tech giant Huawei, the Hungarian branch says misinterpretation of Chinese legislation has led to the current controversy.
Reuters: Hungary would benefit from a new domestic banking group, MKB chief says
Since taking power in 2010, Prime Minister Viktor Orban has overhauled the local bank sector, boosting domestic ownership to more than 50 percent in a market previously dominated by large foreign lenders.
Unian: Hungary to keep blocking Ukraine-NATO talks over language law – media
The Hungarian government has reacted to Ukraine's language bill adopted by the Verkhovna Rada on April 25 and vowed to keep blocking high-level Ukraine-NATO talks.