Hungary by Atlatszo – This is how Hungarian villages fought back against planned nuclear waste repositories in the 1980s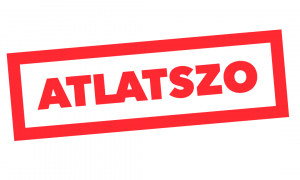 This is what Atlatszo wrote this week:
This is how Hungarian villages fought back against planned nuclear waste repositories in the 1980s
It has been reported several times that geological research is being conducted near the Hungarian village of Boda in order to determine whether the area is suitable for a long-term nuclear waste repository. The 'perfect' place for a nuclear repository has been found twice already in Hungary. But neither of them was built because locals organized and stood up against the state and the powerful nuclear plant.
Opinion: Why the Hungarian Academy of Sciences must remain independent
A new bill is set to place the Hungarian Academy of Sciences (MTA) under the custody of the government. The members of the Academy have been vocal opponents of the bill for a year, expressing their support for the independence of scientific research. In the same spirit, I will now take a closer look at natural sciences and argue in favor of keeping research independent.
Support our data team, Atlo, and receive beautiful dataviz gifts as a reward
In November 2018, Atlatszo launched its data visualization project, Atlo. Now ask for your support because we need more resources to be able to grow and to carry out all our plans. In this article, we recap our work so far and present the ways you can support our work!
Here is your reading list about what is going on in Hungary:
Reuters: Hungary has no evidence of Huawei threat, plans rapid 5G rollout: minister
Hungary has no evidence that equipment from Chinese telecoms giant Huawei poses a security threat, a government minister said on Thursday, adding that Budapest was mulling incentives to accelerate the rollout of a high-speed 5G network.
AFP/CNA: Poland, Hungary want cash before agreeing to EU climate target
Poland and Hungary on Friday (Jun 21) said they were protecting their national economies by rejecting an EU bid for zero net greenhouse gas emissions by 2050, a goal another opposing country called "ecological hysteria".
AP: Human traffickers get life in Hungary over 71 deaths
A Hungarian court has extended the prison sentences of four human traffickers convicted last year for their roles in a 2015 incident in which 71 migrants suffocated in the back of a refrigerated truck found on a highway in Austria.
Independent: Facebook and Instagram mysteriously blocks users in Hungary
Facebook users in Hungary have reported that their accounts were deleted without warning or explanation. Hundreds of people took to Twitter to complain about the issue, which has also hit some users of Instagram, which is owned by Facebook.
The Guardian: Hungarians remember Imre Nagy, hero of '56, as Orban tightens grip
Only a few hundred people were present to commemorate the anniversary of the execution of Imre Nagy on Sunday morning in Budapest, a far cry from 30 years ago when his reburial drew more than 100,000 people to the city's Heroes Square.