Hungary by Atlatszo – Mészáros & family, Huawei and ZTE to profit from Budapest-Belgrade railway reconstruction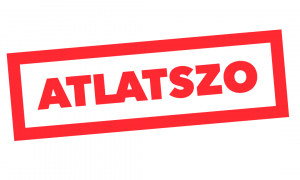 This is what Atlatszo wrote this week:
Mészáros & family, Huawei and ZTE to profit from Budapest-Belgrade railway reconstruction
The job that is worth more than USD 2 billion will be mostly financed by a Chinese loan and be ultimately paid by Hungarian taxpayers. Lőrinc Mészáros and his children are the beneficiaries in Hungary. According to a press release published today, Mészáros's company is expecting to do 50 percent of the job. Huawei is also among the subcontractors.
National Library might be the next victim of the Hungarian government's culture war
Atlatszo's sources say that the library not only has to move out of its home in the Buda Castle but many of its archives and institutes will be taken away and given to pro-government institutions whose research credentials are questionable. The Library faces other problems in the meantime: asbestos removal has started without adequate protection for its employees and readers.
Famous 'roma village' proves at EU election that poor people do not simply sell their votes to Orban
There is an overused stereotype in Hungarian media, and it is about allegedly ignorant, rural citizens selling their vote for a bag of potatoes. They simply blame rural areas for the Orban government's victories. We visited one village near the Southern border to see whether the stereotype has any truth to it.
This is what is going on in Hungary:
The Guardian: Hungary eyes science research as latest target for state control
The Hungarian government is moving to bring the country's umbrella scientific research organisation under its control, in what scientists in the country and globally say would be an unprecedented assault on academic freedoms.
Irish Times: Hungary dismisses 'hyperventilating' critics of academic research overhaul
Hungary's nationalist government has defended plans to tighten control over the country's respected Academy of Sciences and accused critics of "hyperventilating about academic freedom".
The Guardian: Snipping away at the Iron Curtain: when Hungary opened its Austrian border – archive, 1989
The cutting of the border fence between Hungary and Austria in June 1989 showed the division of post-war Europe was coming to an end, and heralded the region's evolution.
AP: Captain of cruise ship in Hungary crash released on bail
The Ukrainian cruise ship captain suspected of responsibility in a deadly collision with a sightseeing boat on the Danube River has been released on bail, a Budapest court said Thursday.
Haaretz: Budapest Holocaust Museum Vows to Include Hungary's Role in Nazi Genocide
In response to months of public criticism, the new Holocaust museum in Budapest has promised to present the "full and authentic" story of the destruction of Hungarian Jewry, including the role played by the Hungarian regime and ordinary Hungarians.
G7/Budapest Business Journal: Largest oil field of last 30 years found in Hungary
Hungarian Horizon Energy Kft. and TDE Services have made the largest oil field discovery in the country in the last three decades through a Hungarian-American cooperation.