Hungary by Atlatszo – This is how authorities sabotaged the fraud investigation against Orban's son-in-law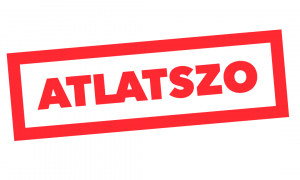 This is what Atlatszo wrote last week:
This is how authorities sabotaged the fraud investigation against Orban's son-in-law
Istvan Tiborcz was the key character in the so-called Elios scandal, one of the most high-profile corruption cases of the past few years. Atlatszo published an extensive analysis this week arguing that the National Bureau of Investigation sabotaged the investigation and that the agency overseeing the investigation, the Pest County Chief Prosecutor's Office assisted investigators in this. We argue that this constitutes abuse of office and aiding and abetting a crime.
A pro-government official helped a town avoid an expensive cleanup of construction waste
Tens of thousands of cubic meters of possibly hazardous construction waste were deposited near lake Velence almost a decade ago. Despite an order by local environmental authorities, the local municipality cleaned it up only in 2015. A recent voice recording obtained by Atlatszo reveals that a pro-government leader of the local environmental authorities might have helped the town save money on the cleanup operations by allowing them to leave the waste in place and treat only a shallow layer and not dig 6-9 meters deep.
Court sentences defendant to prison in a fraud case uncovered by Atlatszo in 2012
Seven years ago Atlatszo published a series of articles revealing that a company that got more than €619 000 in EU funds obtained money through on an offshore company, that the equipment bought using the EU funds was overpriced and that the company employed naturopathic doctors instead of licensed clinical doctors. Based on OLAF's recommendations, charges were pressed in Hungary and one of the defendants in the case has just been sentenced to prison.
Here is your reading list about what is going on in Hungary:
The New York Times: Trump Tries to Bring Hungary's Orban in From the Cold
George W. Bush dodged it. Barack Obama refused it. But on Monday President Trump will grant Viktor Orban, Hungary's far-right prime minister, his first private audience with a president at the White House since he met Bill Clinton there in 1998.
Reuters: Republicans, Democrats concerned about Hungary's Orban ahead of U.S. visit
Senior Republican and Democratic members of the U.S. Congress told President Donald Trump on Friday they were concerned about Hungary's "downward democratic trajectory," ahead of Prime Minister Viktor Orban's visit to Washington next week.
The Washington Post: Hungary's prime minister does not belong in the Oval Office
The visit is a grievous mistake — not just because it will be seen as an endorsement of a leader who has successfully dismantled a democracy, but also because it will signal affirmation of an agenda that is fundamentally threatening to transatlantic security.
The Atlantic: Viktor Orbán's War on Intellect
Hungary once had some of the best universities in postcommunist Europe. But Orbán's government has systematically crushed them. His functionaries have descended on public universities, controlling them tightly. Research funding, once determined by an independent body of academics, is now primarily dispensed by an Orbán loyalist.
NPR: Outlets Strive For Independence In Hungary, Where Most Media Back The Government
Over the past decade, Orban's government and its allies have systematically taken control of roughly 90% of media outlets here. That much control over key sources of information and commentary in the country could prove crucial ahead of European Parliamentary elections May 23-26.
BBC: Hungary fails to deport families to Afghanistan
Hungary tried and failed to deport three Afghan families to Afghanistan on Tuesday, in a move that rights groups say is a breach of international law. It was intended to prove the right-wing Fidesz government's resolve to fight what it calls "illegal migrants". However, the European Court of Human Rights intervened in one family's case.