Hungary by Atlatszo – The police were the 'surprise guests' at Atlatszo's fundraising party at Aurora community center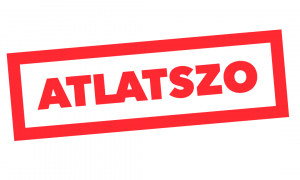 This is what Atlatszo wrote this week:
The police were the 'surprise guests' at Atlatszo's fundraising party at Aurora community center
Atlatszo held a fundraising party last Saturday in Auróra, the community center where our office is also located. We presented our work and chatted with our readers, then there was a documentary film screening and concerts in the basement. At about 10 p.m. the police arrived to check whether the bar was closed in the community center that has been under attack from the municipality of Budapest's 8th district for years.
State-owned properties worth €131.2 million were given away for free to municipalities and churches
The Hungarian National Asset Management Inc. gave away 1152 pieces of real estate for free since 2010. The value of the formerly state-owned properties that were given to churches or municipalities is 42.5 billion Hungarian forints (approximately €131.2 million at today's exchange rate), a freedom of information request by Atlatszo revealed. We created a map and an infographic to show you where these properties are located and how much they are worth.
Fidesz-friendly media dominate everywhere
When the Central European Press and Media Foundation (abbreviated as KESMA in Hungarian) was created in November 2018, everyone was curious to find out how massive the ownership concentration in the market had become as a result of the emergence of such a huge conglomerate, and how strong the position of government-friendly media companies was in the market overall. Finally, the numbers are in – and they exceed our worst expectations.
City Park construction project cost €367 million already; final price tag may reach €774 million
The City Park (Városliget), in the heart of Budapest, is under reconstruction. We summarized how much the construction works have cost so far: the company responsible for the project, Városliget Zrt., has already spent 119 billion Forints (approximately €367 million at today's exchange rate) on the so-called Liget Project. Half of this amount was spent on the new Museum of Ethnography, a concert hall called the House of Hungarian Music and the National Museum Restoration and Storage Centre.
Here is your reading list about what is going on in Hungary:
The New York Times: Hungary Added a 'Slave Law' to Meet Labor Shortages. It's Not Working So Well.
Businesses are scrambling for workers in Hungary, where Prime Minister Viktor Orban limits work permits for foreigners and rails against immigrants. All across Hungary, which has near-record low unemployment and one of the fastest-growing economies in Europe, there are not enough workers.
EuroNews: Hungarian Prime Minister seeks immigration cooperation with Italy's Salvini
Italian Deputy Prime Minister Matteo Salvini, who leads the far-right League party in his home country, met Hungary's leader Viktor Orban on Thursday for talks dominated by immigration and political alliances ahead of EU elections later this month.
CBS News: Hungary's authoritarian prime minister to visit the White House in May
President Trump invited Hungarian Prime Minister Viktor Orban to the White House for a May 13 visit. The move is sure to generate controversy due to the way Orban has drastically altered democratic institutions and norms in Hungary since winning back the prime minister's job in 2010. He first served from 1998 to 2002.
DW: UN: Hungary depriving rejected asylum-seekers of food
"According to reports, since August 2018, at least 21 migrants awaiting deportation had been deprived of food by the Hungarian authorities — some for up to five days," said UN human rights spokeswoman Ravina Shamdasani.
EuroNews: Hungary reflects on 15 years of EU membership
Thirty years ago, in 1989, the iron curtain separating socialist Hungary and capitalist Austria fell. Fifteen years later Hungary joined the European Union. Hungarians celebrated the country's accession to the EU in 2004 but according to former Foreign Minister Péter Balázs their enthusiasm was short-lived.