Hungary by Atlatszo – The expansion of Rosatom: spreading Russian influence by building nuclear reactors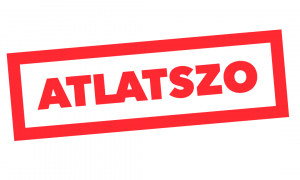 This is what Atlatszo wrote last week:
The expansion of Rosatom: spreading Russian influence by building nuclear reactors
The state-owned Russian nuclear energy corporation, Rosatom is now the market leader in exporting and building nuclear reactors. There are important elements of this success: tailor-made projects that fit the needs of the customer; appealing financing offers and diplomatic tools that Russia is using to convince potential customers.
While temperatures are rising in Hungary, the government blocks the EU's 2050 carbon goals
'There is no reason to rush' a high-ranking Hungarian government minister said when he was asked at a press conference why Hungary blocked the European Union's 2050 zero carbon goal. The words were uttered by Gergely Gulyás, Minister of the Prime Minister's Office, who explained why Hungary changed its previously stated decision and joined the Czech Republic and Poland in vetoing the EU climate goal. According to the government of Hungary, this climate goal would be 'too costly' for Hungarian citizens and 2050 is too far anyway.
This is what is going on in Hungary:
Budapest Business Journal: Reveling in the 'Purity' of Hungarian (and U.S.) Numbers
In his first exclusive interview with the Budapest Business Journal, U.S. Ambassador David B. Cornstein reflects on his first year in office, the strength of bilateral relations, how the States and Hungary are coping with a "high class problem", and his number one priority.
Nature: Hungarian government takes control of research institutes despite outcry
After months of struggle between Hungary's research ministry and its scientific community, the nation's parliament ratified a law on 2 July that gives the government control over the 40 or so institutes belonging to the Hungarian Academy of Sciences.
Unian: Szijjártó: Hungary to stop blocking Ukraine-NATO talks if amendments to education law adopted
Hungarian Foreign Minister Péter Szijjártó has said his country will stop blocking Ukraine's integration into NATO if amendments to education and language laws are adopted
The Irish Times: Orban's expansion of state power hits Hungary's academy of sciences
Hungary's government is poised to tighten control over the country's venerable academy of sciences, in what critics call another attack on academic freedom and independent institutions by nationalist prime minister Viktor Orban.
AP: Budapest tour-boat crash: Death toll in Danube tragedy climbs to 27
Hungarian police say a South Korean woman recovered from the Danube River has been identified as the 27th fatality of the May 29 crash between a tour boat and a cruise ship.