Hungary by Atlatszo – Mészáros's family members are also enriching themselves from public tenders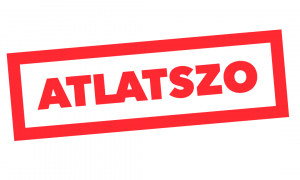 This is what Atlatszo wrote this week:
Prime minister Orban's son-in-law bought a luxury holiday villa near Lake Balaton
István Tiborcz, who is prime minister Viktor Orbán' son-in-law, bought two plots of land in the spring near Lake Balaton. According to official documents, the two plots have only agricultural structures built on them. It does not even have a street name or number, only a land registry reference. However, from our drone footage, it becomes clear that the greenery and the high fence are hiding a huge luxury villa.
Not only Mészáros but also his family members are enriching themselves from public tenders
It is not only Viktor Orban's good friend, Lőrinc Mészáros who is getting richer every day by winning taxpayer-funded public tenders. The entire Mészáros family is apparently talented enough to win a series of public tenders. A company owned by his son-in-law, Zsolt Homlok, won a chunk of a rural railway project while his brother is getting lucky with supplying equipment and clothing for infrastructure projects.
Data visualization: this is what the pro-government news media looks like
According to our calculations 112 newspapers, online media outlets, outdoor advertising companies, radio and TV stations belong to the media empire serving the Hungarian government. These are the companies that spread the Fidesz party's messages around the country. How did this media conglomerate emerge and how are they connected? We visualized the network and how it emerged.
This is what is going on in Hungary:
BBC: West 'failed' university forced from Hungary
The head of a university forced out of Hungary said Western governments have been "remarkably weak" in defending the right to academic freedom. Michael Ignatieff, president of the Central European University, said it was a "scandal" that his university had been allowed to be "driven out".
The Guardian / Zsuzsanna Szelényi: I was once Orbán's ally. I despair at what he has done to Hungary
I was still in university when, after Hungary's first free elections in 1990, I entered parliament as a member of the newly founded, ambitious Fidesz party, which had been launched by a group of students that included Viktor Orbán, then a courageous young democrat. We felt that we genuinely represented the hopes of our generation. We gained 22 parliamentary seats.
RFE/RL: Hungarian Court Rejects Extradition Of North Macedonia's Ex-PM
A Budapest court has rejected an extradition request from North Macedonia for its former prime minister, Nikola Gruevski, who fled to Hungary in November after he was sentenced to a two-year prison term for corruption. Gruevski, who was granted asylum by Hungary, is an ally of Hungarian Prime Minister Viktor Orban.
BalkanInsight: Illumination of Serbia, Hungarian Style
As ties between Belgrade and Budapest flourish, so too do the fortunes of a group of connected companies that have come to dominate the business of Serbian street lighting.
CodaStory: Pro-Orban media moguls who destroyed Hungary's media now targeting European outlets
Unlike the ancient Roman city ossified under tons of lava and ash, the swift demise of Hungary's most widely read newspaper and dozens of other independent media in the country was not caused by natural disaster. Their destruction was man made.
[featuredbox text="Support independent quality journalism in Hungary!" button_text="Donate" link="https://english.atlatszo.h