Hungary by Atlatszo – Fidesz party foundation paid PACE member for dubious research during democracy probe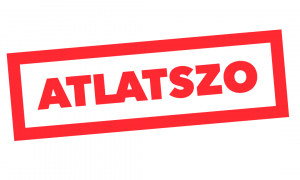 This is what Atlatszo wrote this week:
Fidesz party foundation paid PACE member for dubious research during democracy probe
The official foundation of Fidesz, the Hungarian ruling party, paid more than 150,000 euros for "public law research" of dubious value to a private company managed by former Belgian senator Stef Goris.
Data visualization: see how the wealth and ranking of the richest 100 Hungarians changed over time
A list of the richest Hungarians has been published since 2002. We used the public data compiled and published by independent outlets to visualize how the wealth owned by the 100 richest Hungarians changed over time.
Museum of Applied Arts secretive about artwork loaned to the prime minister's office
Viktor Orban' new office is decorated with artwork borrowed from the National Gallery, the Museum of Fine Arts, the National Museum and the Museum of Applied Arts. The latter won't tell us which artwork they loaned to the prime minister's office, citing 'crime prevention.'
This is what is going on in Hungary:
Reuters: Hungary's Orban hopes for anti-immigration shift in Europe in vote
The European parliamentary election will hopefully strengthen anti-immigration political forces across Europe, Hungarian right-wing Prime Minister Viktor Orban told reporters after he cast his vote on Sunday.
The New York Times: Hungary's Migrant Abuse Is 'Matter of Urgency,' European Agency Finds
In a sweeping new report on the Hungarian government's treatment of migrants over the past eight years, Europe's leading human rights agency, the Council of Europe, detailed a pattern of abuses that "have a negative effect on the whole protection system and the rule of law."
Time: Hungary's Far-Right Government Has Been Getting a Boost from President Trump Ahead of E.U. Elections
Last Monday, 10 days ahead of the E.U. elections, Orban received a pre-election boost, when President Donald Trump welcomed him to the White House. Trump told him in the Oval Office that "you have been great with respect to Christian communities, you have really put up a block up" against non-Christian immigrants.
Reuters: Hungary criticizes western Europe's 'hypocrisy' on China trade
Hungary's foreign minister on Thursday accused major Western European nations of "hypocrisy" and "hysteria" for criticizing central European countries' business dealings with China, and defended Hungary's use of Huawei 5G mobile phone technology.
Reuters: Tension flares between Roma, extremists in Hungary
Several hundred radical nationalists, including hard-line extremists, protested in a small town in eastern Hungary on Tuesday against what they call "Roma crime".