Hungary by Atlatszo – Orban's spin doctor granted diplomatic passport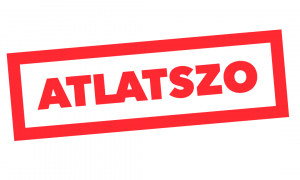 This is what Atlatszo wrote this week:
Orban's spin doctor granted diplomatic passport despite holding no official government role
The Hungarian prime minister's enigmatic spin doctor, Arpad Habony has a diplomatic passport – Atlatszo learned recently. The Ministry of Foreign Affairs and Trade confirmed that Habony got a diplomatic passport, it was issued on February 15, 2019, and it was granted to him by minister Peter Szijjártó.
Number of residence permits granted to third-country nationals jumps in Hungary
According to the latest data published by Eurostat, Hungary granted residence permits to 117 thousand people from non-EU countries. This means a 120 percent growth from the year before and this is the highest growth among EU members. We looked at who got those residence permits.
This is what is going on in Hungary:
Reuters/AFP/DW: Hungary drops courts plan opposed by EU, rights groups
The plans for administrative courts have been at the center of the confrontation between the nationalist, ruling Fidesz party and the European Union. Critics said they would give too much power to the justice minister.
AP/The Washington Post: Cruise ship captain arrested in deadly Budapest boat crash
A Hungarian judge on Saturday ordered the formal arrest of a captain whose Viking river cruise ship collided with a sightseeing boat on the Danube River, sinking the tourist boat and leaving seven South Koreans dead and 21 other people missing.
Reuters: Defying scientists, Hungary will overhaul academic network, website reports
Hungary is preparing legislation to strip the Hungarian Academy of Sciences of its research network, giving the government more control over scientific activity, the news website index.hu reported on Tuesday.
Reuters: Hungary's Fidesz wins 52% of vote; Orban vows to halt immigration
Hungary's ruling right-wing Fidesz party won 52.14% of votes in the European parliamentary election on Sunday on a hardline anti-immigration platform, scoring a big victory over a divided opposition.
Bloomberg: Hungary to Build $1 Billion Green-Powered Town From Scratch
Hungary is planning to create a green-powered town with jobs and housing for thousands on a barren strip of Danube flood plain. The 1 billion-euro ($1.1 billion) Hegyeshalom-Bezenye project in northwest Hungary will be the size of about 500 soccer pitches.
AP/The Washington Post: Link between Italy's Salvini and Hungary's Orban downplayed
A top aide to Hungary's prime minister said Thursday that he sees only a "slight possibility" that Viktor Orban's Fidesz party will link up with Italy's Matteo Salvini in a coalition in the European Parliament.