Hungary by Atlatszo – New Budapest museum means €80 million business for the government's friends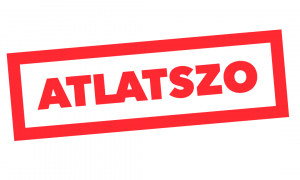 This is what Atlatszo wrote this week:
New Budapest museum means €80 million business for Hungarian government's friends
The new building of the Museum of Ethnography will 80 million euros and it will be built by two companies: ZÁÉV and Magyar Építő. ZÁÉV is owned by PM Viktor Orban's friend; Magyar Építő is owned by WHB, a company owned by the business partner of Orban's son-in-law.
Hungarian authorities secretive about OLAF's report on fraud committed by Orban's son-in-law
Hungarian authorities are working hard to make sure that the details of the so-called Elios-case do not become public. This means that Hungarian citizens still cannot learn what exactly happened when a company owned by PM Orban's young son-in-law won a series of lucrative, EU-funded tenders.
There will not be Olympics in Budapest in 2024 but some construction projects are going ahead
Hungary withdrew its bid for the 2024 Olympics, but many construction projects that were planned for the games are going ahead anyway. This includes a new bridge across the Danube in Budapest.  The winning design has already been picked and the government is now spending €12.9 million on the bridge's licensing plan documentation.
This is what is going on in Hungary:
The Guardian: Pompeo in Hungary for Orbán meeting as US reengages in region
The US secretary of state, Mike Pompeo, has embarked on a tour of central European countries aimed at countering the influence of Russia and China, after a decade in which the region has been sidelined by US diplomacy.
Politico: Orbán: Hungarian military should be able to defend country 'from any direction'
Prime Minister Viktor Orbán said in an interview that the country is implementing a multiyear military development process "at which end Hungary will have significant hitting power, and will be able to defend from an attack arriving from any direction" on its own.
EUObserver: Sluggish procedure against Hungary back on table
Troubles with Hungary and Poland will be back on the agenda of EU affairs ministers next Tuesday (19 February) – but procedures looking into their dismantling of the rule of law and the erosion of democracy in the two countries will not move forward.
Nature: Hungary's scientists outraged by government budget grab
Innovation ministry's decision to issue grant call using money meant for Hungarian Academy of Sciences' operations sparks protests.
The Guardian: Viktor Orbán: no tax for Hungarian women with four or more children
Hungary's populist prime minister, Viktor Orbán, has promised that women who have four or more children will never pay income tax again, in a move aimed at boosting the country's population.
The Guardian: Hungary tells UK Jewish group to 'mind its own business' over antisemitism
A Hungarian government minister has accused a senior representative of British Jews of politically-motivated lying, telling her to "mind your own business" following a meeting in which she raised concerns about antisemitism.