There will not be Olympics in Budapest in 2024 but some construction projects are going ahead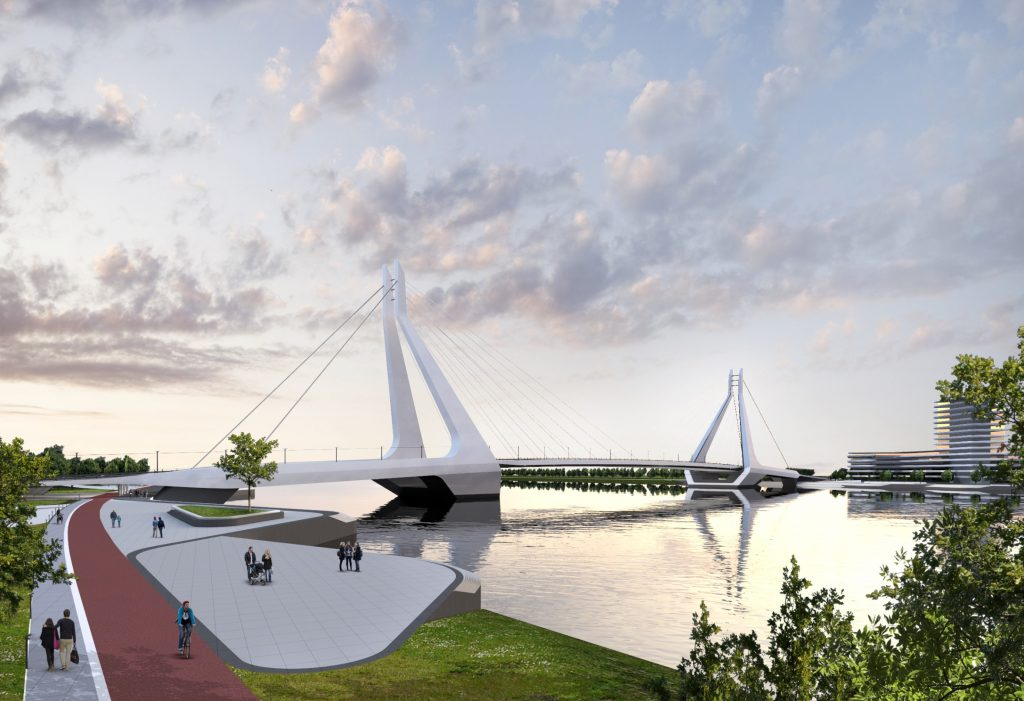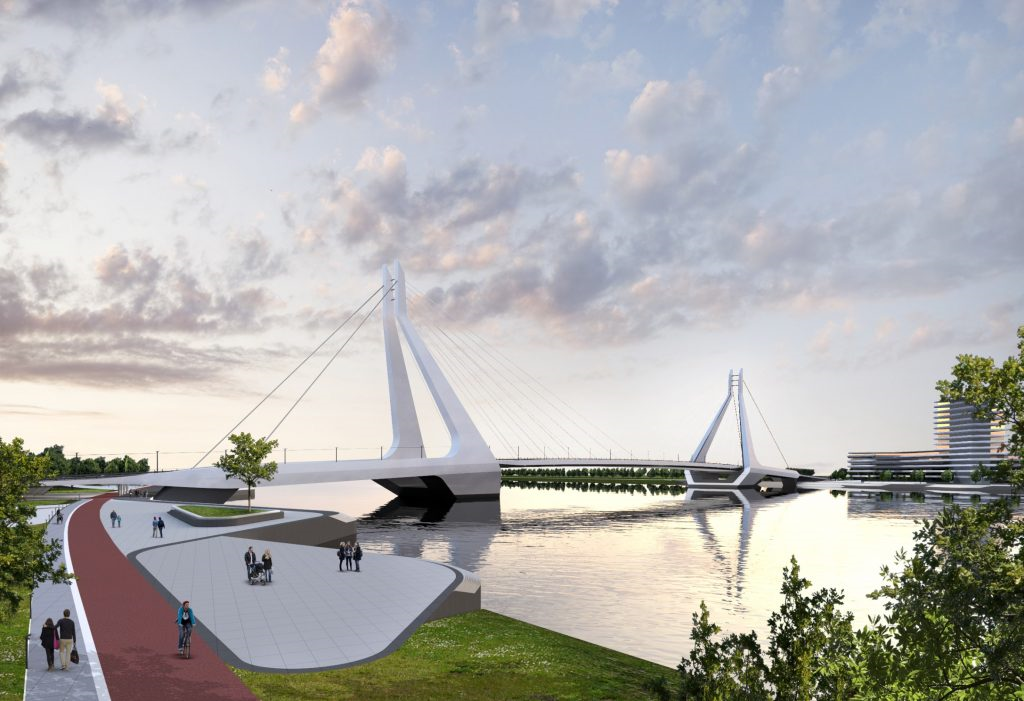 Hungary withdrew its bid for the 2024 Olympics, but many construction projects that were planned for the games are going ahead anyway. This includes a new bridge across the Danube in Budapest.  The winning design has already been picked and the government is now spending €12.9 million on the bridge's licensing plan documentation.
The planned new Galvani Bridge was only third in the list of priorities for the city of Budapest for decades. It came after the planned Aquincum Bridge (north) and Albertfalva Bridge (south) due to its inconvenient location: it connects uninhabited parts of Budapest and it is only two kilometers from the existing Rákóczi Bridge.
The winner of the design contest was announced a year ago, and now it was announced that the government will spend a total of €12.9 million (HUF 4.1 billion) on the bridge's licensing plan documentation.
In April 2018 the government agency responsible for high-value infrastructure and investment projects (KKBK) selected the project by the consortium of UNStudio and Buro Happold Engineering. They picked the plan out of 17 contenders.
The bridge linking Újbuda and Csepel will probably be built between 2028 and, According to the jury, the English-Dutch design office planned a 'bridge that is both unique and elegant, exhibiting dynamism and power.'
The public procurement was announced by KKBK and they contracted the consortium on 19 January, 2019 according to the latest issue of the EU public procurement journal. The contract is worth €12.9 million, out of which the cost of preparing the complete building permit design documentation is €10.6 million and the option is €2.2 million.
At the announcement of the winning entry the importance of the new bridge in south Budapest was emphasized. "This is an old debt, because Csepel merged into Budapest more than 70 years ago but it is still not connected to the Buda districts' (…) Following the Megyeri Bridge in the North that has been in service since 2006, now a new, southern bridge will connect South Pest, North Csepel and South Buda. It will create an East-West link between the outer districts, radically improving their accessibility and relieving the traffic of downtown bridges by 55,000 cars a day, and the traffic of the Üllői Road and other access roads by 6,000 cars a day."
The project also has its own website, where mayor of Budapest István Tarlós, Deputy Minister for Development in Budapest Balázs Fürjes,  and former Minister of Development Miklós Seszták discuss the benefits of the bridge.
Written by Brigitta Csikász
English version by Zsuzsanna Liptákné Horváth. You can read the original, Hungarian language article here.