New Budapest museum means €80 million business for Hungarian government's friends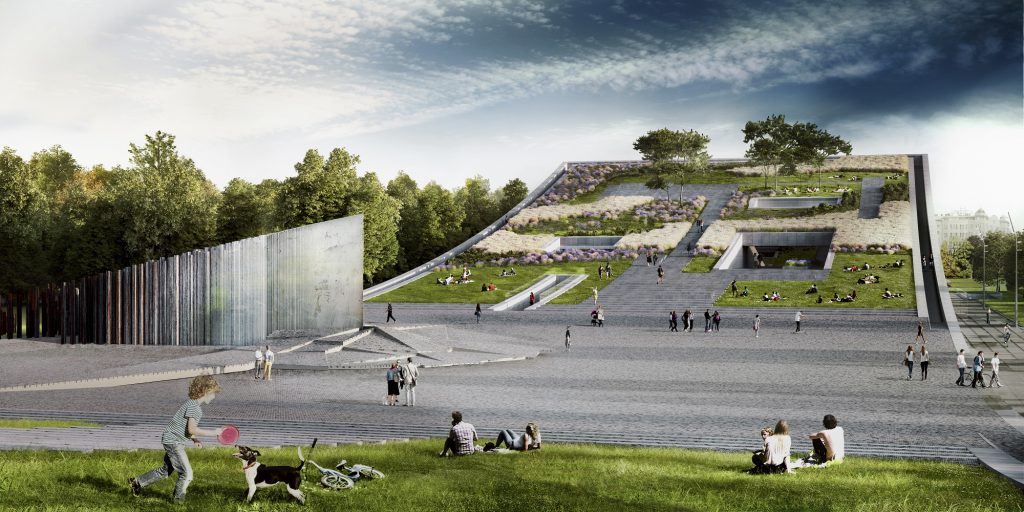 The new building of the Museum of Ethnography will cost 26 billion Hungarian forints (approximately 80 million euros) and it will be built by two companies: ZÁÉV and Magyar Építő. The project is part of the huge reconstruction of the Budapest City Park (Városliget). ZÁÉV is owned by PM Viktor Orban's friend and the country's richest man, Lőrinc Mészáros. Magyar Építő is owned by WHB, a company owned by the business partner of Orban's son-in-law.
The official European Union Public Tenders Journal published recently that two companies, a ZÁÉV Építőipari Zrt. and Magyar Építő Zrt. are going to be building the new Museum of Ethnography in the Budapest City Park.
The park is undergoing significant and controversial reconstruction. New museums and a concert hall will also be built.
The Museum of Ethnography will, besides the collection, include a conference room, a children's museum, a center for museum pedagogy, a visitor's center and a food court as well. The museum will also have a library and rooms for handling artifacts.
The public tender was announced last April, and the contract was signed on January 28, 2018. It is worth 25.9 billion Hungarian forints (€80 million). The plans for the museum cost 1.8 billion HUF (€5.6 million) and the pre-construction works on the ground cost 2.5 billion HUF (€7.8 million). This means that the museum will cost at least 30 billion HUF (€93.5 million).
Both of the construction companies who will be working on the new museum are close to the Orban government.
It was announced in January this year that ZÁÉV and its subsidiaries that work on construction projects are now controlled by the Mészáros business empire.
Lőrinc Mészáros is the richest man in Hungary. He is a close friend of Viktor Orbán; they both grew up in the same village, Felcsút. Most of Mészáros's wealth comes from winning public tenders funded either by the EU or Hungarian taxpayer money.
According to official estimates and popular lists compiled by magazines, Lőrinc Mészáros is still only the second richest man in the country. A good friend of Viktor Orbán's friend, Mészáros' wealth is estimated to be 280 billion Hungarian forints (approximately 1 billion U.S. dollars) and puts him at second place behind Sándor Csányi.
The other company, Magyar Építő is controlled by WHB, a construction company owned by Attila Paár. He is a business partner of István Tiborcz, Orban's son-in-law.
Written by Brigitta Csikász
English version by Anita Kőműves. You can read the original, Hungarian-language story here.
Cover image: plans for the new Museum of Ethnography (Source: Ligetbudapest.hu)