Hungary by Atlatszo – The definitive timeline of anti-Soros conspiracy theories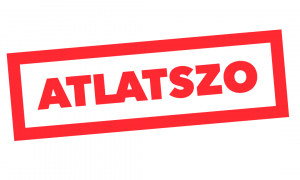 This is what Atlatszo wrote this week:
Data visualization: the definitive timeline of anti-Soros conspiracy theories
George Soros is currently the favorite scapegoat used by the Orban government. We collected the conspiracy theories from the past couple of decades and put them on a timeline to show you how Soros was blamed by politicians in order to get away with undemocratic decisions.
Propaganda is bad business: circulation of paper overtaken by pro-government forces drops
Every single regional newspaper in Hungary is owned by pro-Orban forces today. However, being taken over by an oligarch and being turned into propaganda outlets is bad for business. The daily paper of Csongrád country, for example, lost almost 14 percent of its readers within a year.
Pro-government propaganda outlets lost dozens of defamation cases in court last year
According to data obtained by Atlatszo, the most prominent propaganda outlets were mandated by courts to issue corrections to their stories 109 times last year. Independent outlets lost significantly fewer cases in court.
This is what is going on in Hungary:
The Washington Post: Hungary's democracy just got a failing grade
Ever since it became a democracy in 1990, Hungary has been categorized as "free" by Freedom House. This year, it was downgraded to the status of "partly free" — along with countries such as Pakistan, Singapore, Ukraine and Zimbabwe.
Bloomberg: Hungary Sees Pompeo Visit as Discrediting Orban Critics
Hungary is touting a scheduled visit by U.S. Secretary of State Mike Pompeo next week as proof of its Western commitments and a show of support by the Trump administration, pushing back against scrutiny of the ex-communist country's allegiance to NATO and the European Union.
Reuters: Pompeo visit to focus on U.S. concerns over Huawei in central Europe
U.S. Secretary of State Mike Pompeo will voice concerns about the growing presence of China's Huawei Technologies in central Europe when he visits Hungary, Slovakia and Poland next week, a senior U.S. official said on Friday.
The Guardian: Viktor Orbán has crossed all the red lines. And no one's stopped him
Many Hungarians are still waiting for some kind of "saviour" from the outside – pressures on Orbán from other European politicians or the EU institutions. But no one has come to save us.
NPR: Hungary's New Holocaust Museum Isn't Open Yet, But It's Already Causing Concern
A new study by researchers from Yale University, Grinnell College and the European Union for Progressive Judaism shows Holocaust revisionism is rampant in Central and Eastern Europe, with Hungary one of the worst offenders.
Reuters: Hungary calls on U.S. to spur Exxon gas project in Black Sea
The United States could help Hungary diversify away from Russian energy by encouraging ExxonMobil to proceed with long-stalled plans to develop the Domino-1 gas field in the Black Sea, Hungary's foreign minister said.