Pro-government propaganda outlets lost dozens of defamation cases in court last year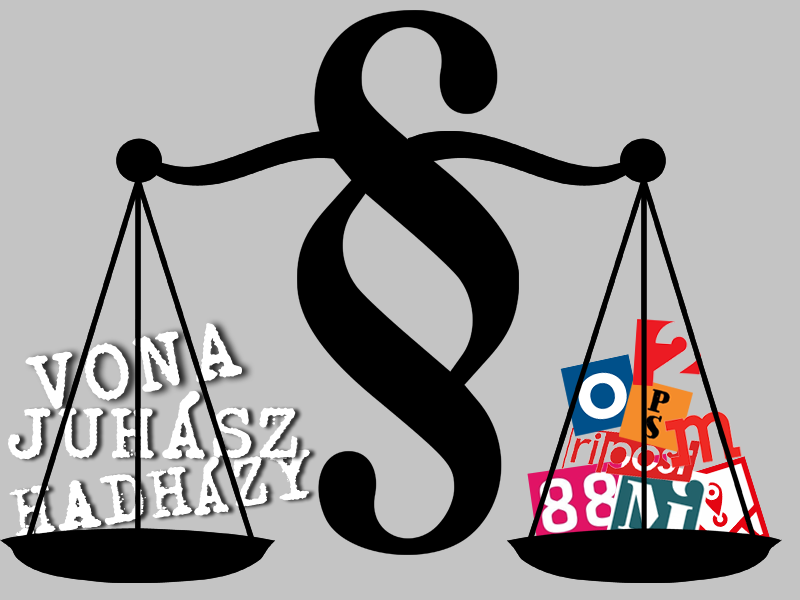 Prime minister Viktor Orban often accuses independent media outlets of being 'fake news.' However, numbers suggest that it is the pro-government propaganda outlets that are willing to lie for political gain. According to data obtained by Atlatszo, the most prominent propaganda outlets were mandated by courts to issue corrections to their stories 109 times last year. Independent outlets lost significantly fewer cases in court.
Atlatszo filed a freedom of information request with the Budapest Court and asked how many times the public service media (now serving the government's political goals) and pro-government propaganda outlets 888.hu, free city tabloid Lokál, daily Magyar Idők, new site Pesti Srácok, news site Origo, tabloid Ripost and TV2 lost in court and were mandated to issue corrections to their articles. The data we received showed that these outlets lost 109 court cases in total.
During the campaign leading up to the April parliamentary election, pro-government outlets published not only anti-migration and anti-Soros pieces. They also published several articles about opposition politicians with a clear goal of character assassination.
Many of these politicians sued these outlets for defamation and some of them later announced on social media that they won in court.
The propaganda machine that the Orban government built up in the past eight years launched brutal character assassination attacks against prominent opposition leaders in the run-up to the April parliamentary election. Three of them are suing dozens of media outlets for spreading fake news about them, and are winning cases slowly, one by one.
We also asked how many cases independent outlets lost in court last year. We asked for the number of cases lost by websites 444.hu and index.hu, daily paper Magyar Nemzet (shut down after the election), tv channel RTL Klub and Átlátszó. These outlets lost a total of 14 cases in court last year.
Two out of the three cases lost by Atlatszo are not yet binding decisions. In all three cases the judge ruled in favor of the applicant in only a fraction of the statements that they were debating in our stories. Reagrding the most substantial statments of our articles in question, the judge ruled in favor of Atlatszo.
We also have data from last year: in 2017 the same propaganda outlets lost 53 cases in court – less than half of how many they lost last year.
According to data we received from the Budapest Court, government-leaning media outlets had to issue 53 court-mandated corrections last year. This group of media outlets includes 888.hu, the entire public service media, free Budapest daily Lokál, daily newspaper Magyar Idők, origo.hu, pestisracok.hu, the tabloid called Ripost and the television channel TV2.
Written by Katalin Erdélyi
English version by Anita Kőműves. You can read the original, Hungarian-language story here.