Propaganda is bad business: circulation of paper overtaken by pro-government forces drops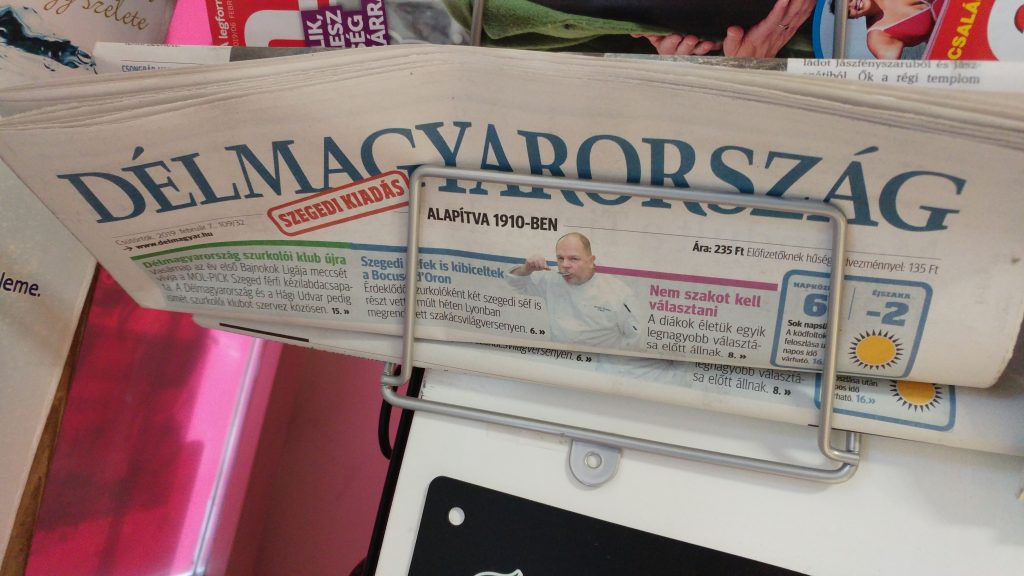 Every single regional newspaper in Hungary is owned by pro-Orban forces today. However, being taken over by an oligarch and being turned into propaganda outlets is bad for business. The daily paper of Csongrád country, for example, lost almost 14 percent of its readers within a year.
2018 was a very bad year for Southern Hungary's more important daily: its circulation dropped from more than 31,000 to less than 27,000 in a year.
The daily is owned by a company called Lapcom, which was owned by Andy Vajna until last November when was integrated into the Central European Press and Media Foundation, the organization that comprises of 476 pro-government media outlets.
Vajna, who died a few weeks ago, was a Hollywood movie producer who returned to Hungary to lead the national film fund. Being a businessman with close ties to the government, he had a monopoly of running casinos in the country and also owned pro-government media companies.
Vajna's Lapcom bought Délmagyarország in 2017 – this was the year that every single newspaper in the countryside was integrated into the pro-government propaganda empire. In its first year under the new owner, Délmagyarország lost 1841 subscribers, which was 2.5 times the number of subscribers that the paper lost in the year before.
This trend continued last year. In 2017 the newspaper's circulation was 31,252. By the fourth quarter of 2018 circulation dropped to 26,928 according to MATESZ, the association that publishes official, audited circulation data of Hungarian newspapers.
This means that circulation dropped by more than 4,300 within a year. The circulation of the paper has been dropping for years, just like the circulation of most print papers.
However, this loss shows that readers are abandoning the paper at a much higher rate than before.
This is also hurting the paper financially. In 2016 owner Lapcom Zrt made a profit of 1.4 billion Hungarian forints. It ended the following year, 2017 with 600 million Hungarian forints in losses. 2018 data are not yet public.
The newspaper business is struggling globally, but not in rural Hungary; government-aligned media companies that took over the entire regional media scene had a spectacular year financially in 2017. Mediaworks, the company owned by one of prime minister Viktor Orban's close friends, managed to triple its advertising revenue in a year.
It remains to be seen to what extent the content of the newspaper will change now that it is integrated into the huge pro-government media empire.
However, it already served the purposes of the government during last April's election. In the run-up to the vote Délmagyarország, just like all government-controlled papers, published anti-migration propaganda and conspiracy theories about George Soros.
This week 476 media outlets became parts of the new Hungarian media holding controlled by pro-government forces. The name of the mammoth is Central European Press and Media Foundation (in Hungarian: Közép-európai Sajtó- és Média Alapítvány). Our infographic shows you what happened! Two important announcements were made on Wednesday.
Written by Csaba Segesvári
English version by Anita Kőműves. You can read the original, Hungarian-language story here.
Cover photo by Csaba Segesvári