Hungary by Atlatszo – Half of the October posts on the government's Facebook page were anti-migration messages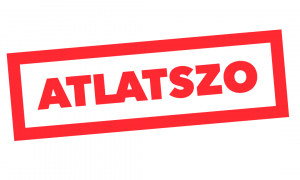 This is what Atlatszo.hu wrote this week:
A company close to Fidesz signs €20 million contract for operating the 'smart' border fence
A company owned by a man with close ties to the governing Fidesz party is going to be paid €20.2 million in total from taxpayer funds in the next five years in return for operating and maintaining the so-called 'smart fence' on the country's southern border.
Half of the October posts on the Hungarian government's Facebook page were anti-migration fearmongering messages
Viktor Orban is not letting the topic of migration go for the moment. However, George Soros is less often mentioned than before. Now migration is tied to the European Union and European politicians in the Hungarian government's narrative.
Drone video shows systematic destruction of protected forest in Hungarian countryside
Locals in the town of Szentgál claim that a protected yew forest in their area has been ravaged for twenty years. The relevant state authorities say that practically nothing severe is happening. Atlatszo investigated and took a drone video of the destruction.
Data visualization feature: the history of cemeteries in Budapest since the middle ages
Research by archaeologists and historians proves the existence of more than a hundred cemeteries in Budapest in the past. The latest project by Atlatszo's data team, Atlo, explores the history of cemeteries in Hungary's capital.
Your essential reading list about what is happening in Hungary:
Politico: EU pursues Orbán son-in-law case despite Hungary ending probe
Dropping of Hungarian investigation 'strengthens doubts on the independence of Hungarian law enforcement authorities,' says the Parliament committee's chair.
Reuters: Hungary should be cautious about euro entry: PM Orban
"We want to be an integral part of the European community while at the same time remaining open toward other regions and communities. This will also have to be expressed in our decision about the euro," Orban said.
EUObserver: Hungary's hypocritical war on universities
Following a tense meeting with Orban 18 months ago, the president of the EPP, Joseph Daul, issued a clear warning: the EPP "will not accept that any basic freedoms are restricted or rule of law is disregarded."
Reuters: EU Court rules that Hungary's state monopoly over mobile payments is illegal
The ruling would require the end of exclusive control over Hungarian mobile payments exercised since July 2014 by state-owned firm Nemzeti Mobilfizetesi Zrt. This exclusive operation "is contrary to EU law," the bloc's top court said in a statement.
The New York Times: Shadow, and Support, of Government Follows Hungarian Opera
It is commendable that the Hungarian State Opera and the Hungarian National Ballet, to make their American debuts, brought some 350 artists and technical crew members to New York to present six productions. Inevitably, they carried some political baggage as well.
The Huffington Post: Hungary's Anti-George Soros Campaign Is A Cautionary Tale For The U.S.
It's Hungarians and Hungary who stand to lose the most from CEU's departure. As one of Hungary's highest-ranked educational institutions, in 2015 alone CEU drew 9 billion forints (over $30 million) in research funds into the country and calculated in-country expenditures of over $35 million.