Data visualization feature: the history of cemeteries in Budapest since the middle ages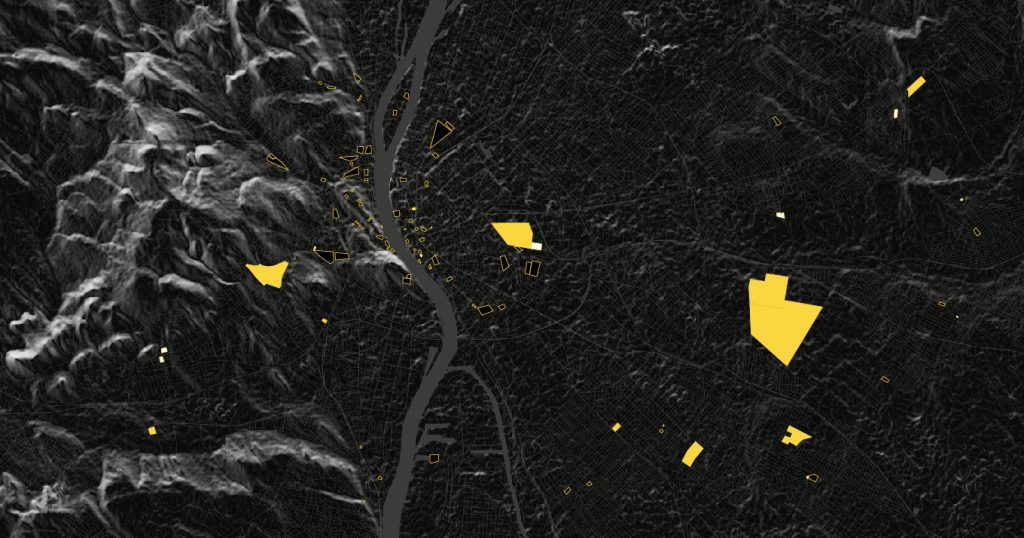 There are 21 working cemeteries in Budapest right now and 13 that are already closed. However, research by archaeologists and historians proves the existence of more than a hundred cemeteries in the past. The latest project by Atlatszo's data team, Atlo, explores the history of cemeteries in Hungary's capital.
Most of the old cemeteries were destroyed and residential buildings, public offices, parks, railways or roads took their place. Those that still exist but are closed are hidden by unkempt vegetation or covered in trash.
During our research, we made ample use of the books, articles, and maps that summarize the history of Budapest's cemeteries. Our interactive project summarizes where people in the past buried their dead, why they chose that particular spot, who were allowed to be buried there and why the cemetery was closed and destroyed in the end.
We also show you who were the most famous people buried in the specific cemeteries and tell you what you can find in the same spot now – and whether you can find any traces of the old cemetery there.
 You can find the interactive project here.
A holtakra épített város 3D Map (részlet) / The City Built on Dead 3D Map from Atlo Team on Vimeo.
Created by: Attila Bátorfy
Graphic design: Bence Mikola
Coding: László Horváth