Hungary by Atlatszo – State-owned energy group gave €1,7 million to NGO favored by Orban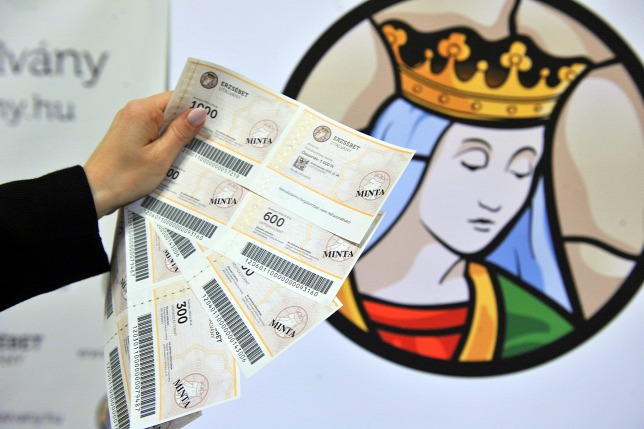 This is what Atlatszo.hu wrote this week:
State-owned Hungarian energy group gave €1,7 million to NGO favored by Orban to 'improve public thinking'
The state-owned Hungarian energy giant, MVM donated a huge sum to an NGO favored by the prime minister in 2016. Atlatszo has been fighting for the documents of the agreement between the two entities for almost a year. We finally received the documents.
New tool by Atlatszo to enhance transparency of government agencies
We have launched the Glass Pocket Tracker that helps citizens track the public data published by government ministries, state-owned enterprises, municipalities and state agencies. The service is free helps you track how public money is spent.
Here is why the Hungarian government spent €20 million advertising its own company with a monopoly
Atlatszo has been trying to learn how much taxpayer money the Hungarian government is spending on advertising the so-called Erzsébet (Elisabeth) vouchers for five years. Finally, the company issuing the vouchers sent us the documents we asked for.
A reading list about Hungary for the weekend:
The Washington Post: Viktor Orban promised 'revenge' against his enemies in Hungary. Now they're preparing for it.
Universities, news organizations, local authorities and human rights groups managed to carve out just enough space to keep alive at least the promise of an open and free nation in the heart of Europe's formerly communist East. But perhaps not for much longer.
Bloomberg: Hungary's Who-Blinks-First Versus Markets Nears Decisive Moment
The National Bank of Hungary is locked in a staring match with the market, and the moment of reckoning may be near. As interbank rates continue to climb, the monetary authority probably needs to double down on its unconventional easing methods.
The Guardian: Liberal Hungarian university warns Viktor Orbán could force it abroad
Central European University is prepared to move its base of operations out of Hungary if the government does not sign a deal to legalise its status soon, its rector has said. "We can't go into another academic year like this. ," said Michael Ignatieff, CEU's rector.
The New York Times: 5 of Our Best Reads on Viktor Orban, Hungary's Returning Far-Right Leader
Since entering office for the second time in 2010, Mr. Orban has become a hero to the global far right for his nativist policies and for his efforts to mold Hungary into what he describes as an illiberal state. Here is a selection of recent in-depth New York Times articles about his time in office.
[sharedcontent slug="hirdetes-english"]