Hungary by Atlatszo – Taxpayers paid one million euros for two ice hockey teams to join Slovakian league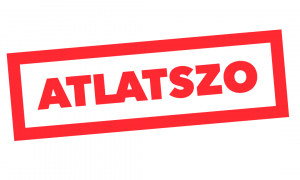 This is what Atlatszo.hu wrote this week:
Hungarian taxpayers paid one million euros for two ice hockey teams to join Slovakian league
The Hungarian government gave 1.88 million euros to the Hungarian Ice Hockey Association in June. Both Hungarian and Slovakian press reported that this money was given to the association so that it can pay the entry fee for two Hungarian teams into the Slovakian Tipsport League.
Data visualization of the Hungarian bronze ceiling: there are more statues of animals than historic women in Budapest
The bronze ceiling refers to the fact that globally very few female politicians, artists and scientists have statues commemorating them in public places. We looked at what is the situation in the Hungarian capital and put the results on a map and charts for you.
Your weekend reading list about what is happening in Hungary:
CNN: Hungary's Orban warns of backlash against immigration in European Parliament vote
Hungarian Prime Minister Viktor Orban is warning that a backlash against immigration in the European Parliament's elections next year will likely bring a shift toward illiberal "Christian democracy."
Euronews: Hungary's PM Viktor Orban attacks the EU
In an annual speech to ethnic Hungarians in Romania, he criticised the European Commission over its failure to protext the fundamental values behind the creation of the European Union.
Meet the joke party that wants to 'Make Hungary Smaller Again'
The Two-Tailed Dog Party uses graffiti, stencils, billboards and other forms of street art in a guerrilla war of sorts against the 'illiberal democracy' espoused by the right-wing government of Prime Minister Viktor Orban.
War on the Rocks: Migrants, moral panic, and intolerance in Hungarian Politics
An officially sanctioned form of intolerance is on the rise in Hungary — let's call it "migrant spotting." In defense of public safety, Hungarians are now voluntarily reporting to local authorities on individuals in their communities whom they suspect to be "illegal aliens."
Hungary Today: Man Dressed as Snail Races Hungarian Train–and Wins
A member of the local group named MátészalkaLeaks decided to demonstrate just how awfully slow the Hungarian State Railway (MÁV) is. Naturally, the man put on a snail costume and began running next to the train, winning the competition easily.
Politico: Orbán: Merkel is 'not in charge' of Hungary's refugee policy
"When it comes to the question of who can live in Hungary, Merkel is not the one in charge," the Hungarian prime minister said in an interview with BILD published late Thursday.