State-owned Hungarian energy group gave €1,7 million to NGO favored by Orban to 'improve public thinking'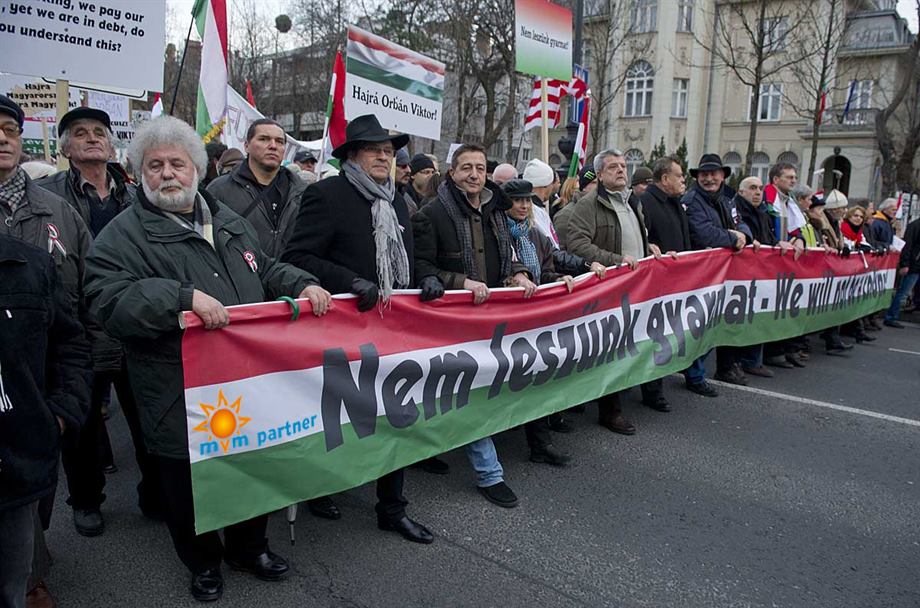 The state-owned Hungarian energy giant, MVM donated a huge sum to an NGO favored by the prime minister in 2016. Atlatszo has been fighting for the documents of the agreement between the two entities for almost a year. We finally received the documents, but we still do not know why MVM decided to pick this specific NGO as the biggest beneficiary of its corporate social responsibility program.
We learned, however, that CÖF, the NGO in question, has been lying about how they used the money: contrary to what they had said, they did not spend it on child nutrition programs. This was not even mentioned in the documents.
MVM, according to the agreement, decided to support CÖF's efforts to 'improve public thinking.'
'We are improving childhood nutrition by popularizing complete foods that are modern from a food biology point of view' – this is how CÖF and CÖKA, two interconnected NGO's at the time, explained why they needed the €1,7 million that they received in 2016 from state-owned energy group MVM Zrt.
This funding begged an explanation: first of all, the amount was huge. It five times more than CÖF's entire annual operating budget. Also, this was by far the biggest amount that MVM has spent on charitable causes.
It was outstanding from another point of view in that Prime Minister Viktor Orban has been waging a war against NGO's for more than two years by the time the donation was made. However, he showed favoritism towards one:NGO: CÖF (closely related to CÖKA).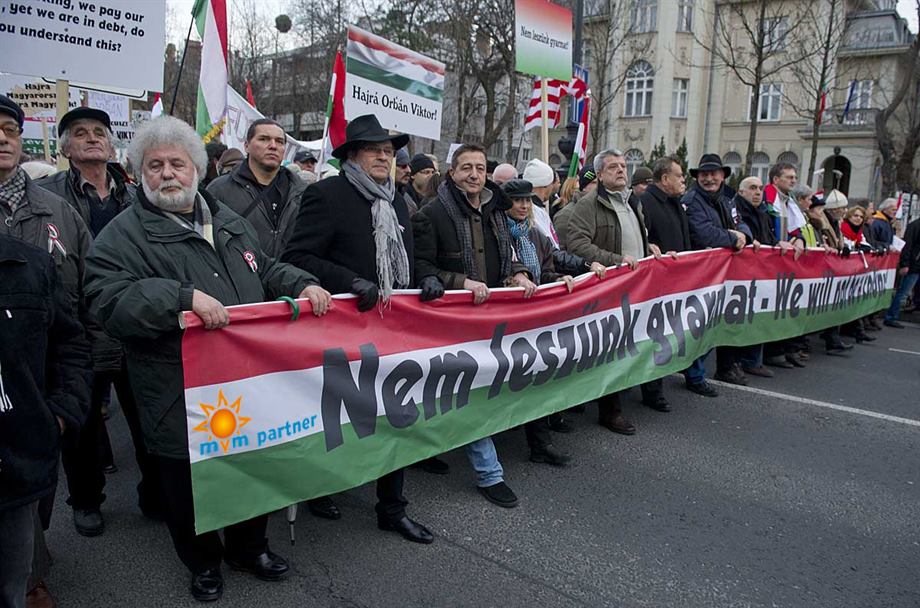 Montage: Zero
This is not a regular NGO. CÖF is uncritically supportive of the government. This is the organization that regularly organizes the so-called Peace Marches, the mass demonstrations in support of the Orban government.
Atlatszo published last year that in 2016 Hungary's state-owned energy group, MVM Zrt provided 508 million Hungarian forints (€1,7 million) in funding to the CÖF-CÖKA cluster. We wanted to know why a state-owned company is supporting Orban's favorite NGO with such a huge amount of money, so we asked for the documentation of the sponsorship agreement.
This task that took us many months to complete because neither party was keen on making the details public. First, it took Atlatszo.hu several freedom of information requests, including a submission to NAIH, the national data freedom bureau, to finally compel the state-owned firm to reveal the details of its donations, which includes CÖF.
Then the Budapest-Capital Regional Court ruled in November 2017 that MVM Group, the Hungarian state-owned electricity company, had to make all documents about its EUR 1.7 million donation to CÖF-CÖKA public. The decision became legally binding this year, in April 2018.
Following the court decision, we received the following documents from MVM Zrt.:
The application for financial support filed by CÖF
The minutes from the meeting of MVM's corporate social responsibility board
The sponsorship contract signed by MVM and CÖF
As we expected, the documents did not reveal why MVM deemed it important to support the work of CÖF.
However, e received a letter written by CÖF chairman László Csizmadia in August 2016. In this letter Csizmadia introduces CÖF and CÖKA briefly and asks for the support of the MVM CEO. The letter says nothing about the so-called Peace Marches that CÖF organized in support of the Orban government and the text avoids politics in general. Instead, Csizmadia emphasizes the scientific, cultural and human rights activities of CÖF and CÖKA – when in fact their main activities are political.
He then goes on to ask the MVM chief to give CÖF and CÖKA 508 million Hungarian forints, claiming that this amount would help CÖF 'improve public thinking', develop the foundations of a new academic field called 'civilitics' whose central topics would be 'the protection of nature, sustainability of human life, energy awareness and energy security.'
According to the minutes from a October 12, 2016 meeting, MVM's Corporate Social Responsibility Board decided that they would fulfil the request of CÖF.
However, we could not find in the written records of the meeting justification of the board's decision. They apparently did nothing else but add another item to their spreadsheet: CÖF gets 508 million Hungarian forints.
MVM and CÖF signed the contract shortly thereafter, on October 26, 2016. In this contract we found the description of CÖF-CÖKA's activities copied and pasted from the original letter by Csizmadia, with the addition that MVM 'greatly appreciates' the activities of the NGOs.
There is one more interesting detail we found in the contract; according to the text, CÖF was expected to file a report of how it spent the 508 million. The report was due November 20, 2017.
We have filed a new freedom of information request with MVM, asking them for this final report.
Written by Katalin Erdélyi
English version by Anita Kőműves, editing by Clare Humphreys.
You can read the original, Hungarian-language story here.
[sharedcontent slug="hirdetes-english"]