New tool by Atlatszo to enhance transparency of government agencies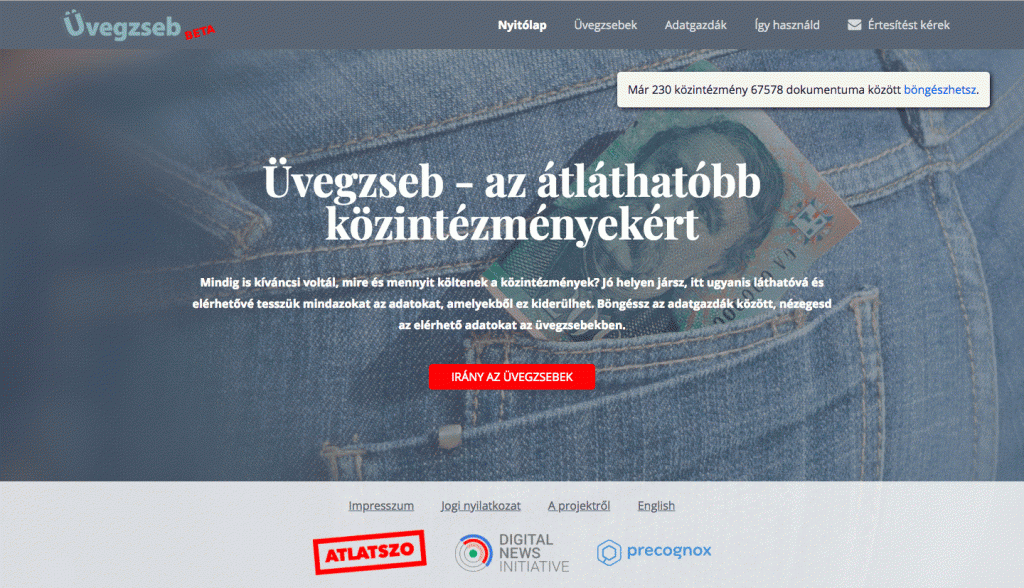 We have launched our latest service called Glass Pocket Tracker (Üvegzsebfigyelő in Hungarian) that helps citizens track the public data published by government ministries, state-owned enterprises, municipalities and state agencies. The so-called Glass Pocket Law passed in 2003 requires all Hungarian government agencies to publish certain datasets – most important of all, data about how they are spending public money.  
However, it is very hard for citizens and journalist to keep in mind what government body is required to publish data, and where they should look for it. The Glass Pocket Tracker gathers all the public data in one place.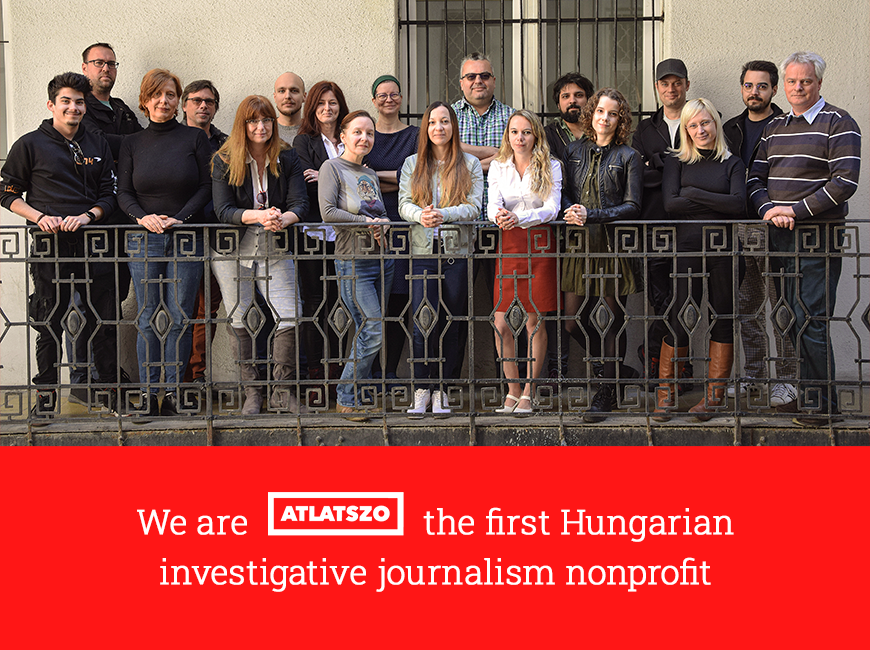 We have crawlers checking the web pages of the above-mentioned government bodies and companies, and as soon as the crawler finds a change in the datasets on their sites or finds a new dataset uploaded, it will immediately connect that dataset to the Glass Pocket Tracker. From that moment, users are only one click away from the document – be it a pdf, an excel document or an html page. At the moment users can reach 73 thousand documents published by 240 different government agencies, state-owned enterprises and municipalities.
The Glass Pocket Tracker also makes it extremely easy to search these documents that include contracts, documentation of public tenders, business reports and data about the organizations themselves. All government bodies have their own sub-pages as well.
The Glass Pocket Tracker is a free service.
So, what else does the Glass Pocket Tracker do?
1. It notifies users
Users can sign up for notification emails: every week we will send them which data owners updated their web page and what new datasets users can find there.
2. It notifies data owners
The Glass Pocket Tracker checks and records how often the web pages of data owners are updated. In the case that no new data is published for six months, we email the administrator of the page and ask them why the page has not been not updated.
3. It rates data owners
According to a complex methodology, the Glass Pocket Tracker rates all data owners. The algorithm takes into account how often the datasets are updated and also how complex and accessible they are. We assign a rating between 1 to 5, where 1 is the worst score and 5 is the best.
4. It archives the documents and datasets
With government agencies, you never know when a dataset will suddenly disappear from a web page. While the Glass Pocket Tracker allows users to reach the datasets at the place where they were published, it also automatically downloads and archives all documents.
We would like to stress that the Glass Pocket Tracker was not created to punish or harass government agencies.
However, we found that only a very few government bodies fully comply with the 2003 Glass Pocket Law. Most of them do not publish data regularly and the quality of the data is usually mediocre.
There might be many reasons for this: negligence, lack of human resources, ignorance about the legal requirements, etc. Most of the time we do not think that data owners are willingly withholding information. If data owners in the future will be open to dialogue, we would be very happy to help them publish their data.
The future of the Glass Pocket Tracker
This first version of the Glass Pocket Tracker is only the beginning. We are adding new data owners to our list every week.
We are also working on a system where users can register and sign up for specific notifications where they can tell us which government agencies they are interested in. At the moment we can only send out a weekly digest of all new datasets to subscribers.
In the future users will also be able to rate data owners, and they will also be able to save searches so that they do not have to go look for a document again once they have found it.
Written by Attila Bátorfy
English version by Anita Kőműves, editing by Clare Humphreys.
Átlátszó was awarded a grant by the Google Digital New Initiative to develop the Glass Pocket Tracker. The web page and the data solutions were created by Precognox. You can reach the Glass Pocket Tracker here. It is available only in Hungarian at the moment.
You can read the original, Hungarian-language story here.