After a couple of low cost flights to polish his image, PM Orbán is flying the luxury jet again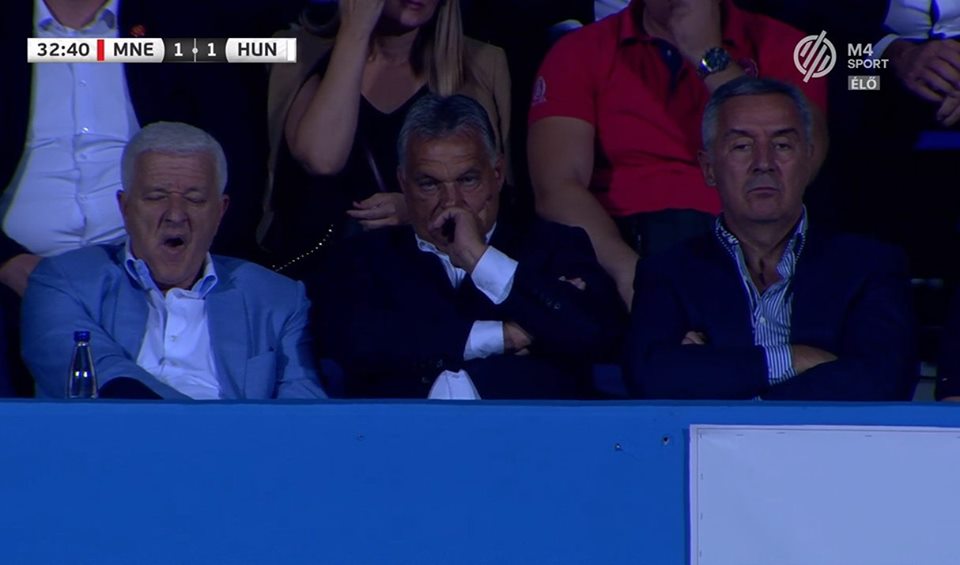 Atlatszo spotted Viktor Orban's favourite luxury private jet taking off to Podgorica from Budapest, just before the Hungarian PM appeared at the Podgorica City Stadium to see a soccer match together with his Montenegrin colleague, Milo Djukanovic on Thursday.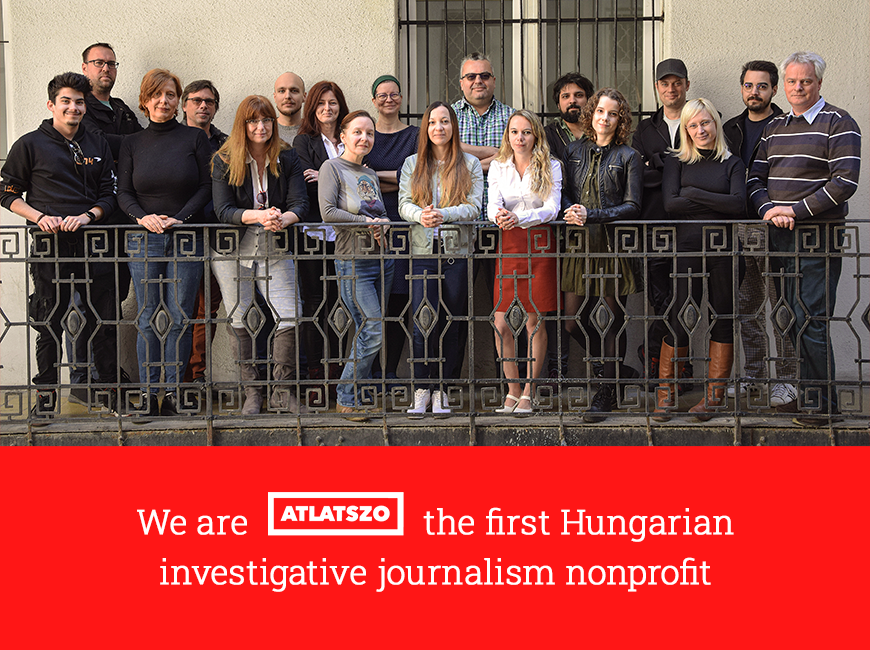 On 5th September 2019., Thursday morning, Viktor Orbán was speaking at the Demographic Summit in Budapest, about Hungary badly needing more children for the nation to survive. The same day in the evening he sat next to Milo Djukanovic on a soccer match in Podgorica, as it was broadcasted live on Hungarian state television.
In the meanwhile the private jet used by Orbán last summer (to visit a soccer match in Bulgaria) made a flight to Podgorica from Budapest Thursday afternoon.
Atlatszo first wrote about this luxury jet last September, when we published pictures about Viktor Orbán exiting the plane in Budapest on 25. July 2018, after the politician travelled on board to see the Videoton-Ludogorec soccer game in Bulgaria.
Atlatszo has been tracking two luxury vehicles all summer and, in doing so has documented where the leadership of the governing party and their business partners spent their summer vacations.
The aircraft is a Bombardier Global 6000 luxury private jet registered in Austria, with the registration code OE-LEM. It's ownership is well hidden; the plane is operated by International Jet Management GmbH, an Austrian company specializing in operating business jets.
Even though the luxury private jet is registered in Austria and it is operated by an Austrian company, it is almost always parking at the Budapest Airport. It hardly ever flies to Vienna, to the airport where it officially belongs.
This is an extremely expensive vehicle. A Bombardier Global 6000 costs 53 million euros (60 million US dollars). Depending on how many hours it spends in the air and where it flies, it costs 5000-10000 dollars an hour to operate it. The aircraft is 30 meters long and can carry 17 passengers.
It is not only Viktor Orbán who was spotted on board of this aircraft: in February this year Atlatszo reported that Lőrinc Mészáros, childhood friend of the PM and the richest Hungarian by now, flew to the Madives with his family using the same private jet. December last year an important business partner of Mészáros, László Szíjj and his family traveled to Dubai using the same jet.
Viktor Orban worked very hard during his years in politics to present himself as an ordinary guy, just someone next door living a simple life. His Facebook page shows pictures of him drinking pálinka, Hungary's favorite home-made spirit and cooking traditional sausages.
In the summer of 2019 Viktor Orban was spotted twice boarding low-cost regular flights, presumably to maintain his public image of an everyday guy or an average Hungarian citizen.
Written and translated by Katalin Erdélyi
You can read the original, Hungarian language story here.