How Orban travels to soccer matches abroad is kept secret, but we found another private jet he might have used last Thursday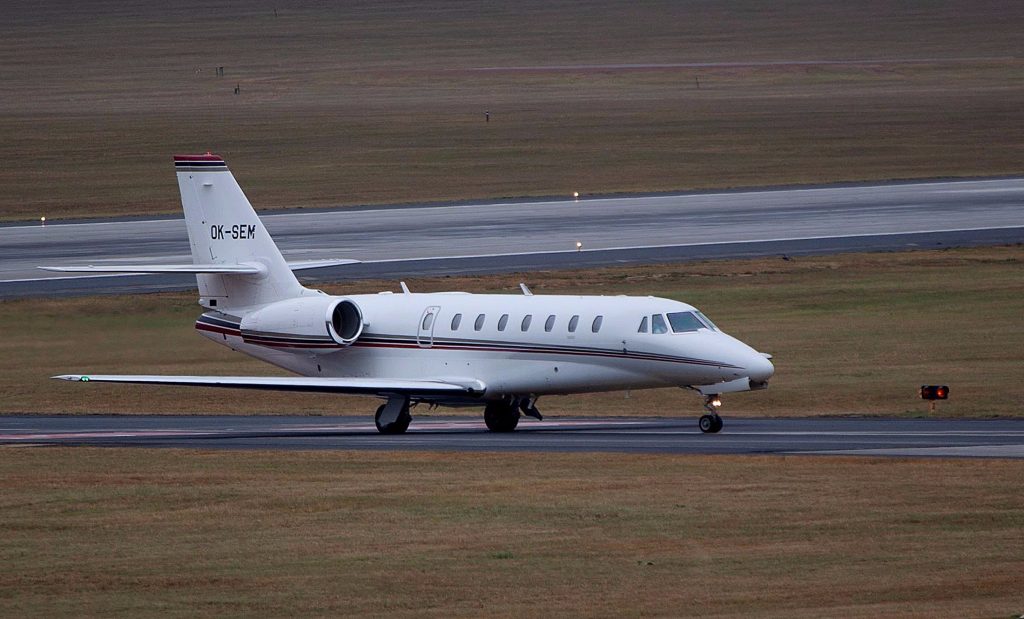 Last Thursday Viktor Orban's favorite soccer team was playing in Greece. The Hungarian prime minister watched the match in Thessaloniki with the team's owner, businessmen István Garancsi and Adnan Polat. There was only one private jet that flew from Budapest to Thessaloniki that day, on October 25, and came back the following morning, which suggests that Orban and his friends used that plane. We asked the prime minister's press chief about how Orban traveled to Greece, but he did not reply to our inquiry.
Atlatszo previously reported that Orban flew to Bulgaria on July 25 to watch his favorite team, MOL-Vidi play. We managed to take a photo of him stepping off the plane in Budapest, on his way back. The private jet is worth 17 billion Hungarian forints (53 million euros), and Orban's use of the plane caused a political scandal. However, government communication worked hard to respond. Orban's press chief said that the prime minister got the flight as a gift from Garancsi, owner of the soccer team.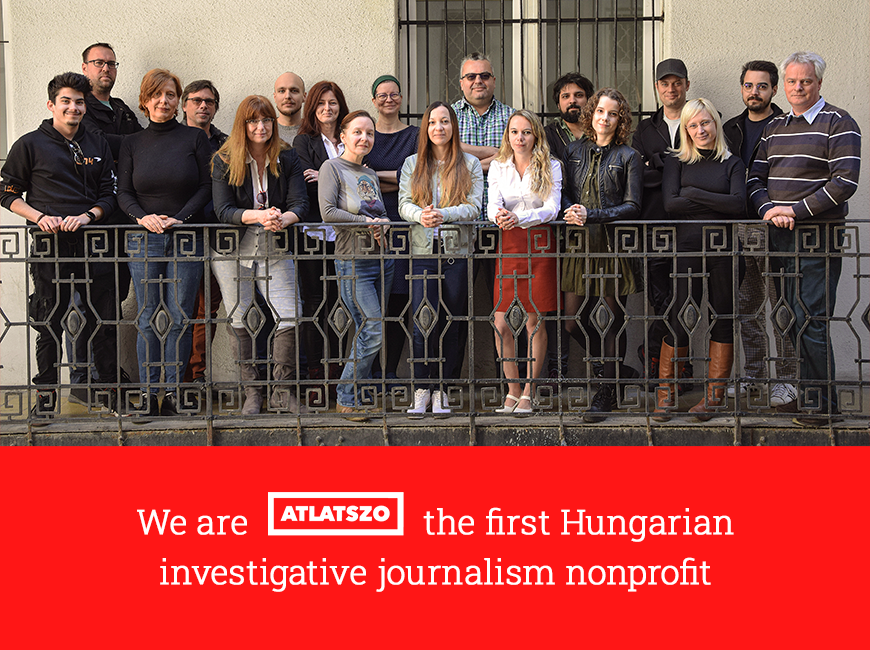 Orban himself was asked about his use of the jet on October 1 in Parliament. His reply was:
'I have been traveling this way for 30 years, and I am going to be traveling like this next week as well.'
Knowing Orban's love for soccer, it was expected that he would travel to Greece to watch Vidi play against PAOK. We also expected him to use a private jet. However, the usual suspects did not fly there that day. The private jet registered as OE-LEM, tracked by Atlatszo in the summer, flew to Zurich that morning and returned only on October 27.
Our next step was to see where the CEO of OTP Bank Sándor Csányi's jet was. On October 15, for example, Csányi and Orbán were watching the Hungarian national team play against Estonia in Tallin. Csányi's jet was there at the time. But on October 24 Csányi's plane flew to Ljubljana, Slovenia, then to Egypt and landed in Budapest late on October 26. Orban was back in Budapest before that time because he had a meeting earlier that day.
One thing is for sure: Orban attended the match in person in Thessaloniki. He was photographed with his Turkish friend Adnan Polat and Hungarian businessman István Garancsi.
Φασίστα μου, ιδού ο στρατός σας…

#PAOKVIDI pic.twitter.com/ik2BvYhwsD

— Ζάβαλος (@DerZavalos) October 25, 2018
On October 25 a Czech private jet landed in Budapest. It is registration as OK-SEM. It arrived from Prague and it spent only about 30 minutes in Budapest airport and flew right to Thessaloniki. It landed there around 3:30 in the afternoon. The jet left Thessaloniki the following morning and landed in Budapest around 8:30. It took off, flew to Milan and from there to Prague.
We think that it is highly likely that Orban, Garancsi, and Polat were flying in OK-SEM.
Business jet for hire
The jet in question is a Cessna 680 Citation Sovereign. It is operated by the biggest Czech private airline, Travel Service. The company owns the airline Smart Wings and has had a Hungarian subsidiary since 2001.
According to Travel Service's website, the company owns one Cessna 680 Citation Sovereign but that jet is not registered as OK-SEM. However, Atlatszo managed to confirm from several sources that OK-SEM is actually owned by Travel Service.
The company's website does not list prices, but another private airline offers the same type of jet for 3972 euros an hour. The flight from Prague to Budapest, then from Budapest to Thessaloniki and back took 3.5 hours for OK-SEM. On top of that, the jet spent 16 hours in Thessaloniki airport.
The Cessna 680 Citation Sovereign is much smaller than OE-LEM, the Bombardier Global 6000 that Orban used to fly to Bulgaria. However, the Cessna also provides everything that is necessary for luxury travel.
Orban's private jet travels are kept secret
Jobbik MP Tamás Pintér filed an official question in Parliament in July and asked who financed Orban's trip to the soccer world cup in Russia. At the end of July Csaba Dömötör, deputy minister at the Cabinet Office of the Prime Minister replied that Orban paid for the flight and his accommodation from his private funds.
However, Atlatszo reported in September that OE-LEM, the private jet that Orban used to travel to Bulgaria, was in Moscow at the time of the world cup final. Orban attended the match and met Russian president Vladimir Putin as well. We asked Orban's press chief, Bertalan Havasi, if Orban used OE-LEM to fly to Moscow at the time, but he did not reply to our questions.
At the end of September Atlatszo filed a freedom of information request with the Prime Minister's Office, asking how many times Orban was given a flight in a private jet as a gift and what those flights were worth. The Prime Minister's Office replied that they are not in posession of this data.
Written by Katalin Erdélyi
English version by Anita Kőműves. You can read the original, Hungarian language story here.
Cover photo: OK-SEM in Budapest on October 25, 2018. Photo: HUNBalu