We found another private jet that is used by the governing elite in a non-transparent manner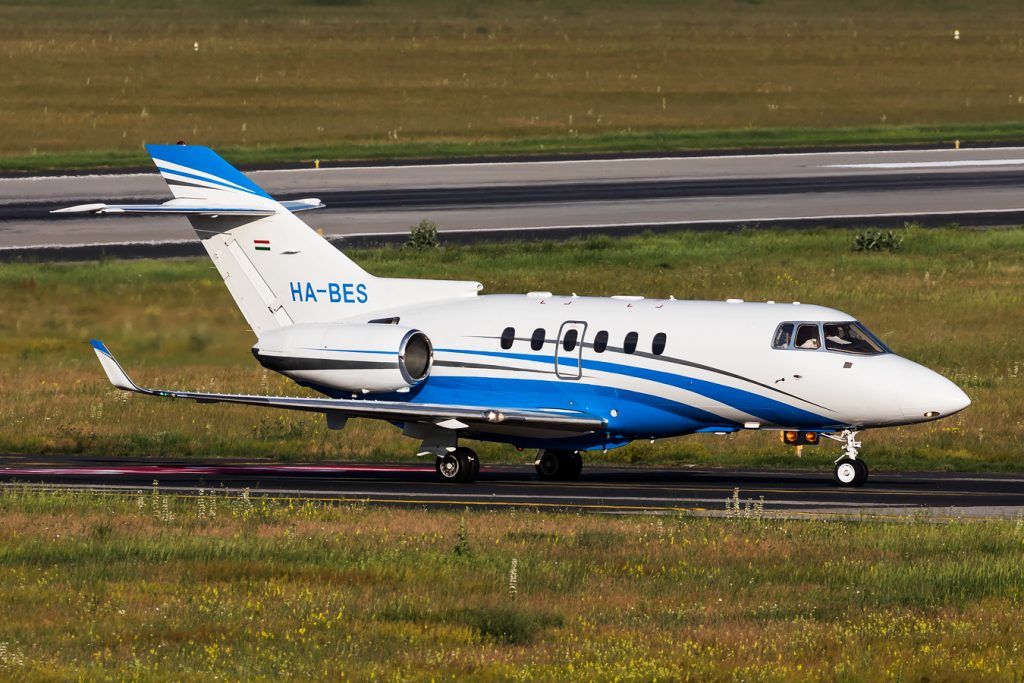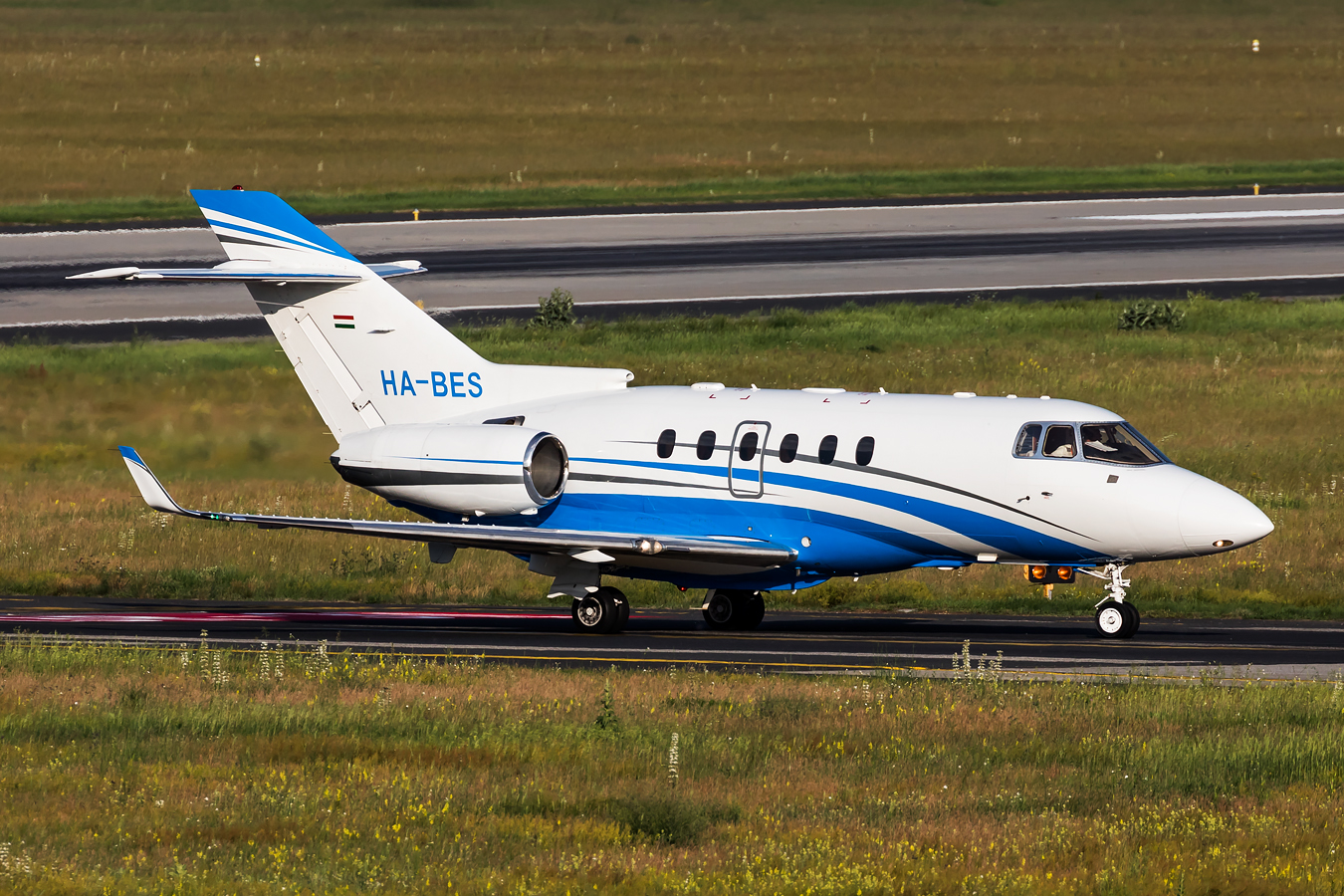 Atlatszo has discovered another private jet used by members of the Hungarian government, their family members and by the business elite close to Viktor Orban. The mid-size private jet is owned by HUN-JET Kft. and it is owned by a private security company favored by the government, Valton Security and by one of Valton's owners, István Bessenyei. The plane is operated by FLY-COOP Kft., the company that flew minister Antal Rogán to a wedding in 2016, causing a scandal.
The call sign of the plane, HA-BES, most probably also refers to the name of the owner, István Bessenyei. The plane was registered in Hungary in December 2017. According to our sources, the plane has been used by Bessenyei, his wife, and by minister Antal Rogán and his wife as well. The two women, Kata Bessenyei and Cecília Rogán-Gaál, are close friends and they co-own a company.
The plane in question was built in 2005 and it is a RAYTHEON HAWKER 800 XPi. According to company documents reviewed by Atlatszo, the plane was bought by its Hungarian owners for approximately 700 million HUF.
The owners bought the plane with the help of a loan from NHB Bank in Hungary. This is the bank that was led by the cousin of central bank chief György Matolcsy until it collapsed. NHB was colloquially called the 'family bank' of Matolcsy and it reportedly financed many projects of pro-government businessmen.
Speaker of the House László Kövér has also used this plane in question.
Kövér traveled to Rome between 2-4 April, and he took a plane that the Parliament rented from Fly-Coop Kft, the operator of HA-BES. According to flight tracking websites, HA-BES flew to Rome at the same time that Kövér did, that is, he used this plane to travel there.
According to company data available at Opten.hu, the owner of the plane is HUN-JET Kft, which is owned by Valton Security and by István Bessenyei. Bessenyei is one of the owners of Valton.
The private security company regularly wins public tenders: according to our previous reporting, Valton was a partner in public projects worth 31 billion HUF in 2017 and 1.73 billion in 2018. In the past year, Valton's net profit was 1.068 billion HUF.
The two owners of Valton, Lajos Ernő Varga and István Bessenyei reportedly have strong ties to the government. Bessenyei's wife is a close friend and business partner of minister Antal Rogán's wife.
Using flight tracking websites, we visualized the routes of HA-BES. It often flies to Italy, Spain, and France, it often flies to holiday resorts in Greece and Croatia but it can also be seen in Zürich, Innsbruck and Istanbul. Many of the trips coincided with important European soccer matches and it often lands near golf resorts.
These trips suggest that the plane is used not only by its owner but by a business and political elite close to the government. Several times the plane did not land or take off from the terminal reserved for small business jets in Budapest but from the commercial terminal because this is where you can find the VIP terminal reserved for political leaders – and the passengers of HA-BES wanted to leave the airport through this VIP section.
Atlatszo reached out to the Cabinet Office of the Prime Minister and asked how many times minister Rogán used the plane and if yes, who paid for the trips. We also asked about the nature of the relationship between Rogán and Bessenyei. Rogán's press office has not replied to our inquiries yet – even though we reached out via email and phone several times already.
Written by Kornél Brassai
Data visualization: Attila Bátorfy
English summary by Anita Kőműves. You can read the original, Hungarian-language story here.
Cover photo: Gábor Szabó
Atlatszo has been tracking two luxury vehicles all summer and, in doing so has documented where the leadership of the governing party and their business partners spent their summer vacations.