Fidesz party foundation paid PACE member for dubious research during democracy probe
The official foundation of Fidesz, the Hungarian ruling party, paid more than 150,000 euros for "public law research" of dubious value to a private company managed by former Belgian senator Stef Goris.
The payments occurred as Hungary's commitment to democracy was being investigated by the Parliamentary Assembly of the Council of Europe (PACE) between 2013 and 2015. Goris was a former member of PACE, and at the time remained an honorary member with access to the assembly's meetings and facilities.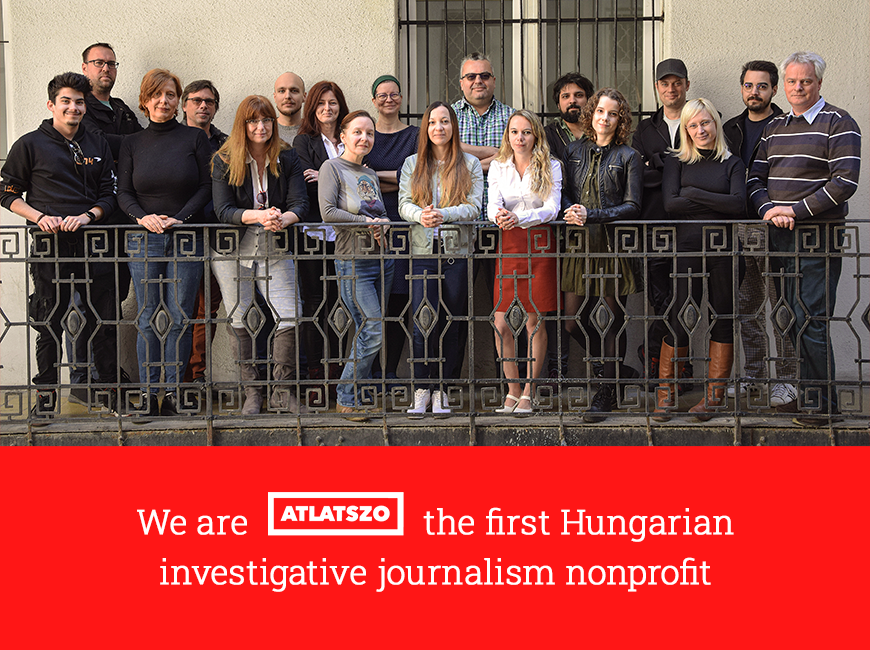 Goris was among 13 European politicians PACE banned in 2018 for accepting gifts and bribes from the Azerbaijani government. A report published by the organization identified Goris as a "key or pivotal figure" in Azerbaijani lobbying, which aimed to boost the country's image among PACE members.
A 2017 investigation by OCCRP and its partners exposed a US$2.9 billion money-laundering scheme that Azerbaijan allegedly used to buy luxury goods and pay off European politicians who did its bidding. In response, PACE investigated and wrote a report on allegations of corruption within the organization.
PACE has an oversight role at the Council of Europe, which is tasked with upholding human rights, democracy and the rule of law among its 47 member countries. That includes Hungary, which PACE placed under a "special examination" over concern that democratic checks and balances were eroding under the country's new constitutional framework.
As a member of the Belgian Parliament, Goris was a PACE delegate from 1999 to 2007. Afterward, he became an honorary member who could attend PACE meetings and access its headquarters in Strasbourg, France. PACE said Goris used his honorary badge to enter its buildings 86 times between 2015 and 2017 and was most often seen at events concerning Azerbaijan.
In addition to his political career, Goris was active in multiple non-governmental organizations and private companies registered in Belgium, according to company records obtained by OCCRP. Among other interests, he was identified as the manager of S.C. Services BVBA, a limited liability company registered in Wemmel.
In response to a Freedom of Information request, the foundation released two contracts between the parties, as well as the two "public law research" studies S.C. Services produced. Legal experts asked to review the documents found them to be of little value.
Gábor Polyák, a lawyer at Mérték Média Monitor, a Budapest-based media policy think-tank, said his review of the study on the media law found a collection of citations from international organizations and little intellectual rigor.
"The comments do not contain any arguments what were not repeated again and again by the Hungarian government during the debate," Polyák said. "There are no professional references, no elaborated argumentation. Obviously, it cannot be stated that it is an original intellectual performance."
Tibor Sepsi, a lawyer working with Atlatszo said that at least half of both studies are direct quotes from European institutions criticizing certain pieces of Hungarian law, or from Hungarian legislative texts. The other half is descripting certain pieces of criticism and the official Hungarian governmental answers to them, and rarely contains original arguments or comparisons referring to European or international legal sources. The conclusions are not based on in-depth legal arguments or original research done by the author, and they mostly echo the official Hungarian governmental standpoint.
"It is hard to guess why the ruling party needed these studies, because it contains their viewpoint on the matter, and the government was busy to produce this type of background materials itself that time." – Sepsi says.
Moreover, Sepsi found that the second, shorter study is copy-pasted from the first one with minimal editing, with no added content whatsoever.  
Both contracts were signed by the foundation's board chairman Zoltán Balog and by Goris as general manager of S.C. Services. Both identified the principal authority for the studies as Gergely Gulyás, then the executive director of Fidesz's foundation and now the Minister of the Hungarian Prime Minister's Office.
The first contract (PDF), signed in June 2013, requested research based on Hungarian constitutional regulations, as compared to European Union contracts, and on "constitutional regulation of other states and on the practice of the Council of Europe." The second contract (PDF), signed in July 2015, sought public law research regarding the new Hungarian media law and Hungary's implementation of certain EU laws.
The first study (PDF) authored by S.C. Services, titled "The New Hungarian Constitution and its legal environment — reflections and comments on international criticism," ran 107 pages and cost 90,750 euros.
The second study (PDF), "Legal analysis of the international context of the Hungarian Media Law and on the Hungarian implementation of certain pieces of the EU Law," ran 25 pages and cost 60,500 euros.
Documents released in response to Atlatszo's Freedom of Information request also revealed that the Fidesz party foundation had another deal involving Goris. In 2017, it issued a grant (PDF) to European Heritage IVZW, an international nonprofit association registered in Belgium that the former senator co-founded and chaired. The organization received a 25,000 euro payment to cover "operation, organization and managing costs" for 2017. However, the foundation said the grant went unused and was repaid in full in November 2018.
Neither Gulyás nor the prime minister's office responded to multiple emails and phone calls seeking comment on the contracts. Goris told Atlatszo, "These contracts are confidential. I cannot give any information," and ended the call.
Sources speaking on condition of anonymity told Atlatszo that Goris' S.C. Services received an additional 255,000 euros from the Prime Minister's Office of Hungary in eight payments between 2013-2015, though little is known about those payments. The office rejected a Freedom of Information request for details of the expenditure, saying it did not have "publicly available" data on the requested matter.
The press office of the prime minister's office didn't respond to a request that it confirm or deny the payments to S.C. Services BVBA between 2013-2015.
Written by Tamás Bodoky. You can read the original, hungarian version of the story here. The Organized Crime and Corruption Reporting Project contributed to this report.