Hungary by Atlatszo – Three businessmen close to PM Orban control nearly 400 companies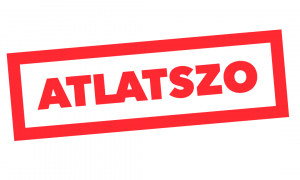 This is what Atlatszo wrote this week:
The Do-All, the Real Estate Agent and the Casino Man: three businessmen close to prime minister Orban control nearly 400 companies
Banks, hotels, casinos, factories, TV channels, newspapers, advertisement companies, building industry, or agriculture – three influential businessmen close to Viktor Orbán have interests in almost every sector.
Atlatszo awarded the Prize for Quality Journalism for its investigation into Hungarian government elite using luxury yacht and private jet
The award was given for the story that uncovered that prime minister Viktor Orban used a luxury private jet to attend a soccer match and that pro-government businessmen were holidaying on a yacht in the Adriatic Sea.
Company owned by pro-Orban businessman expected to win €110 million soil improvement job at the Paks II NPP site
According to the Hungarian Atomic Energy Authority, the ground beneath the existing 4th reactor block has moved minimally. Soil improvement works worth €110 million are needed before the construction of the two new reactor blocks can start.
Your reading list about what is going on in Hungary:
The New York Times: Hungary Turned Far Right. That's Meant Millions for Its Opera
The opera company is in the midst of one of its biggest expansions ever, thanks to the investment of hundreds of millions of dollars by the government of Orban, who has described Hungary's theaters, opera houses and concert halls as "temples of national culture."
Reuters: Thousands rally to keep Soros-founded university in Hungary
Thousands rallied in Budapest on Friday on behalf of a university founded by U.S. financier George Soros which says it is being forced out of Hungary by the nationalist government of Prime Minister Viktor Orban.
The New York Times: A Cabaret in Hungary Asks a Horrific Question: What if Jews Vanished?
That is the question asked by "The Chosen Ones," a new production by Golem Theater. Golem, a Jewish theater company, describes the show as a political cabaret, with topical jokes and live music, that aims to lampoon hatred using dark humor.
The Irish Times: Hungary's rough sleepers go into hiding as homelessness made illegal
Under a law that came into force on October 15th, however, homelessness is now effectively illegal in Hungary, in accordance with a change to the national constitution that forbids "habitual residence in a public space".
Politico: Hungary and Poland's multispeed Europe
If Hungary and Poland are relegated today to the European Union's periphery, they have nobody to blame but Orbán and Morawiecki. Through their assault on the rule of law at home, the two countries have cemented their place outside of the EU's core.