Hungary by Atlatszo: Pata Rât – the 'treasure city' drowns in its trash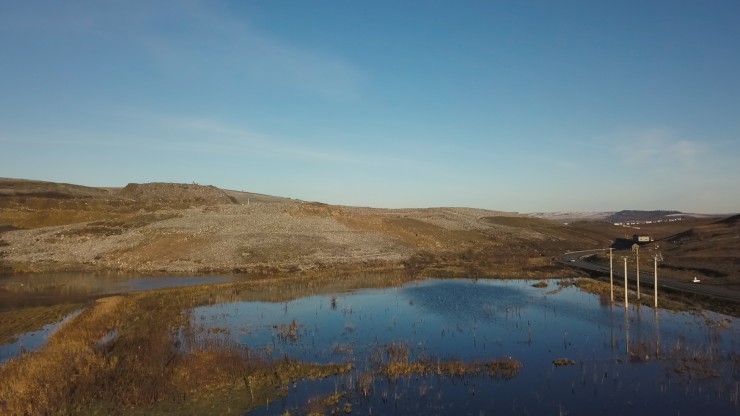 This is what Atlatszo.hu wrote this week:
Pata Rât: the "treasure city" drowns in its trash
The landfill, located near Cluj-Napoca, is so high, one can barely see the top and the lake of leachate which merges into the horizon ends up in the yellow-brownish stream which flows into the Someş river. On-the-spot reporting by Átlátszó Erdély.
European Union funds enriched the government's favorite construction companies in 2017
We picked ten businessmen or business groups we follow and after watching them all through 2017, we added up the numbers and realized one thing: Orban's National Bourgeoisie had a really good year, and a significant share of their income came from taxpayer money.
We also read these:
The Guardian: Beware the illiberal alliance of Poland and Hungary, a grave threat to the EU
The global rise of conservative nationalism with the aim of creating "national communities" – directed by an unchallengeable leader to defend special national values, controlling borders against the virus of immigrants and "foreign" influence – is the menace of our times.
Foreign Policy: Why can't we be illiberal friends?
"Donald Trump has made it clear that he regards Hungary highly," Orban said. But nearly a year into the Trump presidency, the two have little to show for it. There has been no White House visit for Orban, nor has Trump visited Budapest. What went wrong for Orban and Trump?
Politico: Viktor Orbán: Europe will restore 'the will of the people' on migration in 2018
European leaders will be forced to bow to public opposition to migration and concern over terrorism threats in 2018, Hungarian Prime Minister Viktor Orbán said after meeting Angela Merkel's Bavarian allies in the German region Friday afternoon.
The Budapest Beacon: Hungary wasted $8-$12 billion on public procurement in 2009-2016 according to CRC Budapest
Between 14 percent and 24 percent of total spending by Hungarian public procurement between 2009 and 2016, HUF 2,090-3,300 billion (EUR 6.7-10.6 billion), was squandered according to a 140-page study issued by Budapest's Corruption Research Center at the end of 2017.
[sharedcontent slug="hirdetes-english"]