The virus epidemic hit an already shattered healthcare system in Hungary, says doctor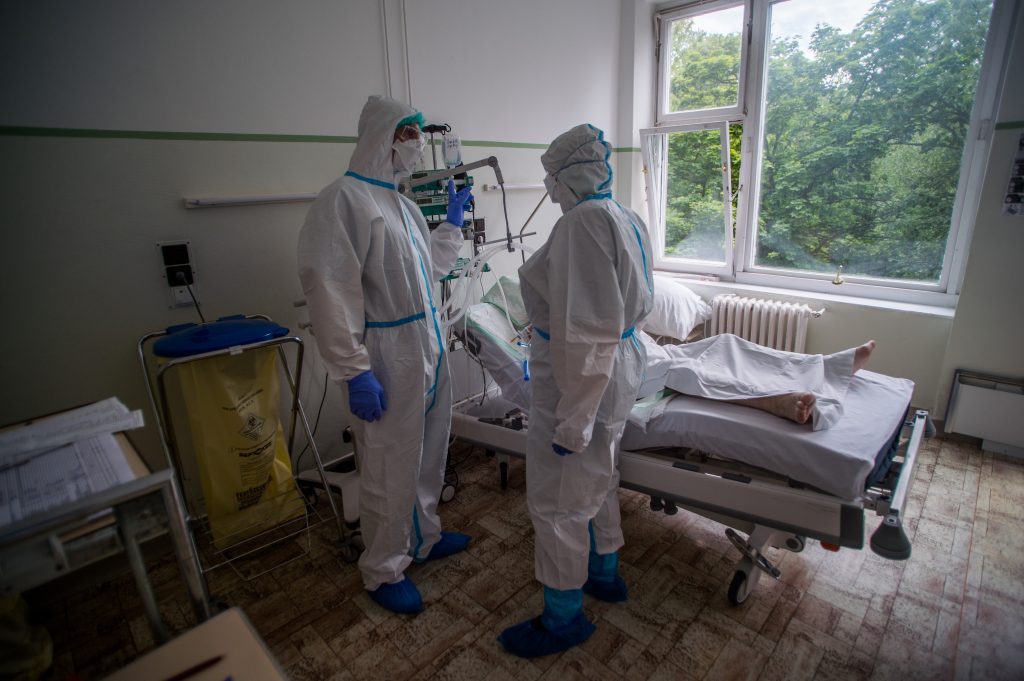 COVID-19 has become the leading cause of death in Hungary by now. The workload and the shortage of capacity caused by the coronavirus epidemic puts healthcare staff under extreme stress every day, to the extent that  they are unable to provide the level of care that would be expected. A doctor currently working in COVID-19 hospital describes the situation behind the scenes in intensive care units.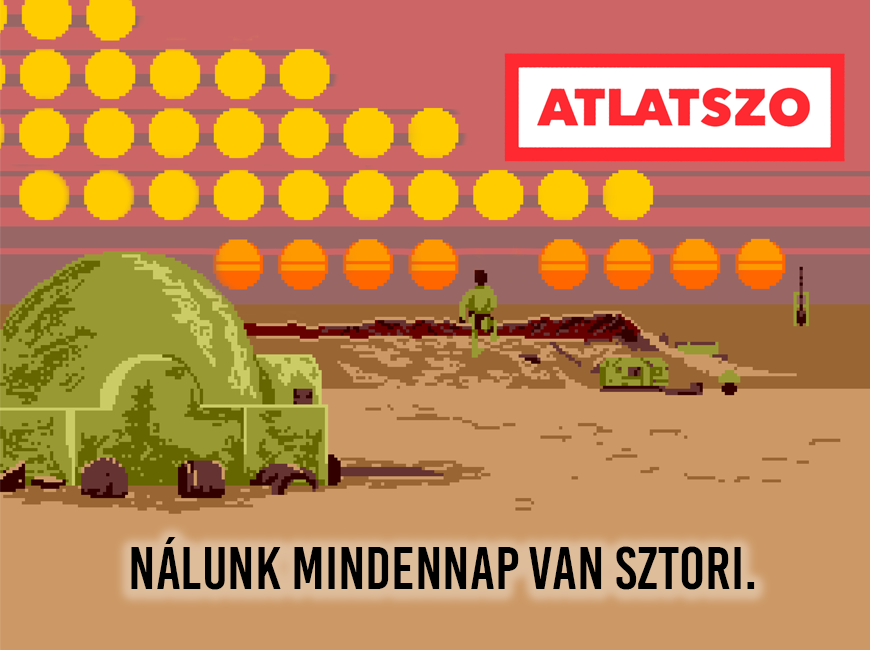 "We already warned decision-makers in September, but our proposals were not accepted and, among other things, the testing capacity was not sufficiently improved, though this could have been a key point in prevention. By now, the quality of the care system has deteriorated dangerously as a result of being overloaded" – states András Lovas anesthesiologist and intensive care physician in his article written for Atlatszo.
The spiritual burden is almost unbearable
Dr Lovas has encountered difficult moments during his last 15 years of intensive therapeutic work, but he claims not to have ever encountered a situation like today. He says, that due to the severe workload and lack of capacity caused by the coronavirus epidemic, it causes almost daily mental problems for all doctors and professionals working in intensive care units, and they are unable to provide the level of care that would be expected professionally and in the interests of patients.
In Hungary, nearly 130,000 people died in 2019, which is 356 people on a daily average. The currently visible COVID-19 mortality of around 100 per day thus means that nowadays this disease has become the leading cause of death in the country. The epidemic reached an already weakened healthcare system, which failed to ensure access to equal quality healthcare for everyone.
The system is struggling to cope
Dr Lovas claims that today, the hospital treatment system, including intensive care is exhausted: dysfunctional, severely impaired in quality. This year's appearance of the virus in Hungary brought an unknown situation, and by now its spreading has  become accurately predictable using mathematical models. The number of patients to be expected to need hospitalisation in the next two months can be estimated.
Doctors have known since the beginning of September that without serious restrictions we would get to where we are now in a short time. They informed the decision-makers in writing and  proposed solutions, just like in the spring.
However, PCR-based screening capacities have not sufficiently increased in Hungary since summer, there is a shortage even with the use of antigen-based rapid tests. The exact number of new infections per day is not known, though recently the rate of  positive tests reached  20 percent.
There is not enough testing capacity to actually screen out a significant proportion of those infected.
Without this, the epidemic can spread without control. And this means that accurate contact tracing cannot be done either, though it would be crucial in slowing down the spreading of the virus.
Rate of positive tests results over time 
On September 3, the number of new positive tests per day was 301, a month later, by October 3, it was already 1,086, and on November 3, 3989 cases were found. On these days, the number of hospital admissions was 100, 704, and then 4776. The 3.6 -fold increase – in the number of positive tests per month, calculated officially in September and October, is by no means realistic, while the increase in the number of hospital admissions was 6-7-fold per month. The number of deaths was only 14 on October 3, but rose to 84 per day a month later.
A maximum of 2000 patients can be looked after in intensive care
We already knew in the spring that the narrowest cross-section of supply capacity in terms of intensive care is the number of specialists, so all preparations, including the purchase of machinery, needed to be adjusted accordingly. 60 to 70 percent of the originally available 1,000 hospital beds were already occupied then.
This is no different now, as more serious illnesses that cause critical conditions, such as heart attacks, traumatic injuries, strokes, or even sepsis still happen regardless of the coronavirus.
These patients still appear in the care system today as they did a year ago. Only now, with the difference that the quality of their care is already significantly worse, as in many places the beds opened for COVID-19 care have been reallocated from beds intended for intensive care for non-coronavirus patients. This is also due to the already mentioned shortage of skilled workers.
The COVID-19 pandemic highlighted other, decades-long problems in the Hungarian healthcare system. There is a great lack of national, evidence-based recommendations based on scientific expertise to increase the quality of care. The widespread, "we usually do it this way" mentality is bad for the patients. To fight this, enthusiastic, local medical teams form high level recommendations based on international practice.
The Hungarian Medical Chamber, for example, prepared the gap-filling ethics recommendation, which is based on scientifically based references and in the creation of which theologians, lawyers and medical experts also participated. The document provides assistance to those working with the patients in the event that health resources become scarce during the COVID-19 pandemic.
No-one knows how many free hospital beds are available
Even today, there is no accurate data available. Doctors do not even know how many more critically ill patients can be cared for in different hospitals. This way the optimal outsourcing of capacities is also impossible. The preparation of a technical background for surveys and records was forgotten about.
Ventilators are worthless without staff.  Modern patient monitors are in vain if there is no-one to check them,  medicines are useless without professional staff to administer them properly, hospital beds do not help if there is no staff to turn a patient with insufficient breathing, concludes the doctor.
Written by András Lovas, translated by Gabriella Horn. The Hungarian version of this article is available here. Photo credit: Balogh Zoltán / MTI. Infographics: ATLO / Koronamonitor.