Raiders and scouts: a Hungarian family played a key role in delivering medical supplies from China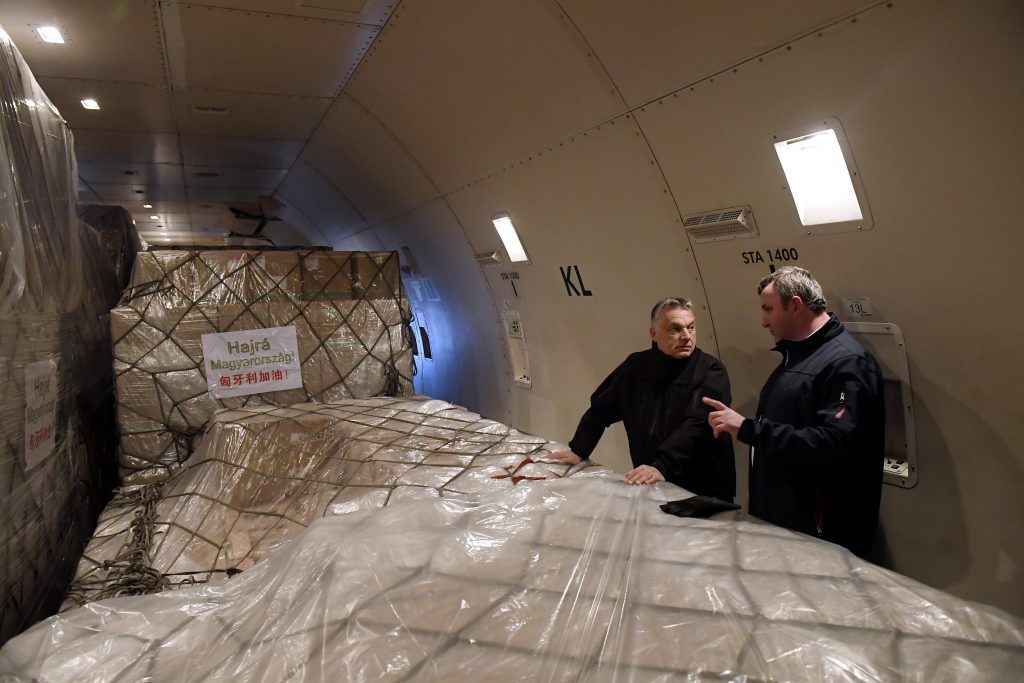 Longtime state interests shaped the Chinese web of connections surrounding a company that won several COVID-related contracts from the Hungarian government, a new investigation by Átlátszó has found. The company in question, CECZ Közép-európai Kft. was declared winner in four public procurement processes worth some 16,5 million EUR in the spring, when Hungary was scrambling for various goods to assist in the national effort against the coronavirus pandemic.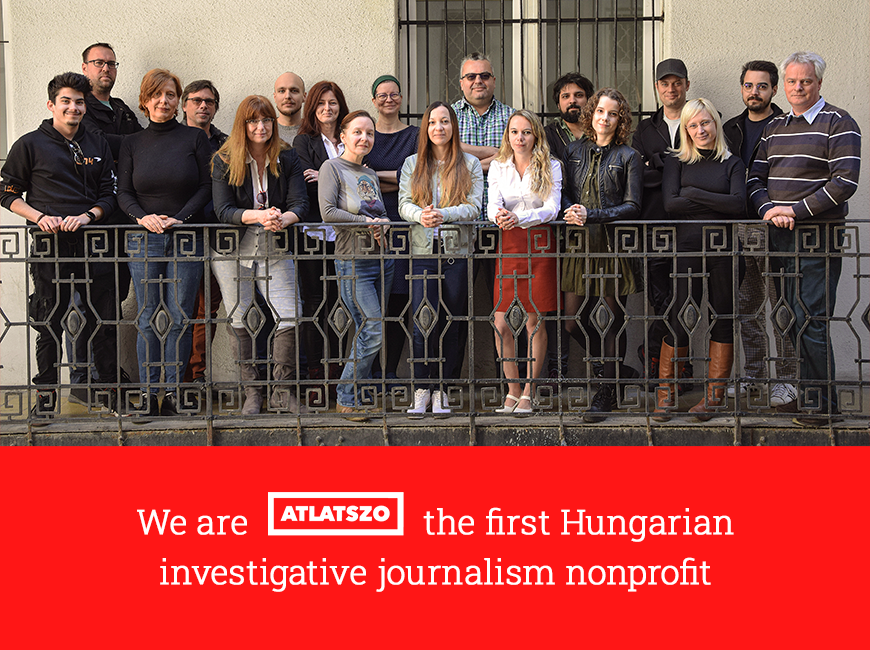 The purchases were run through Semmelweis University, the topmost Hungarian higher educational institution in health, but were initiated by the Ministry for Innovation and Technology (ITM). Among the three companies that were awarded such tenders, CECZ was the biggest winner with some 16.5 million EUR worth of contracts.
CECZ was altogether contracted to supply 196 ventilators, millions of surgical masks, hundreds of thousands of COVID tests, FFP2 masks, isolation clothing, overalls, faceshields, medical glasses, caps, shoe covers, thermometers and viral transport media.
As the government has not yet made public any information regarding the manufacturers and the exact make of the products supplied, question marks hang over the value Hungary got for its money. Certain characteristics of the tender processes also raise a red flag. At least one process involved WIT Zrt., a company reportedly close to Hungarian PM Viktor Orbán's son-in-law. Also, all of the tenders were exempted from the regular open competition and were instead run through the framework of "negotiated procedure without prior publication".
The government's reasoning was that faced with the emergency of the epidemic, they had to move quickly in a market with few credible suppliers.
Investigative outlet Direkt36 previously noted that China specialist Iván Kovácsics Jr., whose father acts as a senior manager for CECZ, works for ITM and was recorded on video while bumping elbows with Orbán next to a then-freshly arrived shipment of some corona-related goods. ITM has stayed silent over the exact nature of Kovácsics Jr.'s involvement with the procurement efforts.
Our investigation into the background of the Kovácsics family and CECZ, however, has turned up that familiar relations in this case probably have only secondary relevance to Kovácsics Sr.'s extensive experience as a semi-official conduit for Hungarian national interests vis-a-vis China.
For the Hungarian government's efforts to succeed in the cutthroat market for corona goods , practically everyone with special connections to China were mobilised. For example, Dávid Kovács, a 30-year-old businessman working for the Chengdu local government took a three-hour flight to supervise the sending off of some 30 thousand COVID-tests on their way to Budapest from Chaozhou.
Wang Deqing, a kung-fu master was drafted in to act as a one-man information clearinghouse between Hungarian and Chinese organisations. Deqing, who features heavily in American Shaolin, a book that retells a US traveler's experiences of training with the Buddhist monks of Shaolin Temple in the nineties, has built strong connections to the Hungarian Ministry of Interior. After emigrating from China to Hungary, starting in 2003, he was involved with the self-defense and mental training of Hungary's special police forces.
Orbán's government was certainly not the only one that was trying to pull out all the stops during the global scramble for healthcare equipment. Notably, Israel called all hands on deck as it included Mossad, its foreign intelligence agency in corona-related purchases. Orbán himself referred to Hungary's efforts in this arena, when saying cryptically: "I sent watchers and raiders all around the world" to look for the necessary goods. He employed the same wording while bumping elbows with Kovácsics Jr.:
"We're grateful. Continue raiding", the PM said to him.
When looking for special relations to China, there is no surer bet than CECZ. The company, and the business group built around it, is the result of decades of effort on Hungary's part to build itself up as a regional logistics hub for Chinese goods in Europe. CECZ Group includes China Mart, a mall-sized showroom for branded Chinese goods in the outskirts of Budapest, as well as logistics infrastructure in both Bremen and the Csepel river port in the Hungarian capital and an offshoot group of companies under the name Ghibli set up to handle transport.
The group is under the indirect control of the Shandong regional municipality. A presentation that had been originally made by CECZ and since then found its way online  mentions that the goodwill of both the Hungarian and the Chinese government plays an important part in the workings of the group. The presentation also refers to the ultimate owner on an organisational chart simply as 'China'. In 2015, China's government certified CECZ territory as an overseas special economic zone.
China's Belt and Road Initiative seeks to capitalize on investment in transport and logistic infrastructure, such as CECZ, that enhance the flow of Chinese wares to Europe. Therefore the company's prompt import of the pandemic-related products needed in Hungary serves not only as a foreign policy and an international PR tool for China, but also as a unique advertisement opportunity for the capabilities of the 'new Silk Road'.
From oil affairs to the Hungarian-Chinese department
Kovácsics Sr., now 64 years old, has a historical background as one of the top customs officers in Hungary. He started his career at the Hungarian Customs and Finance Guard (VPOP) in 1984 at the bottom of the ladder, and left some twenty years later as major-general. During the early nineties he was a regional commander, responsible for several counties. In 1996 he made Director for Income, which was effectively the second position in the whole VPOP and comprised of both customs and duty operations.
The timeframe of Kovácsics's VPOP career corresponds with the era of large-scale oil fraud in Hungary. During the nineties various legal loopholes around the duty regulations for oil and derivative products allowed for enormous amounts of money to be made illegally. The profits were such that the initial buildup of Hungarian organised crime groups — only a nuisance before the transition to democracy in 1989 — and their involvement in Hungarian politics both are attributed to these activities. VPOP personnel, both high and low, were a key target for criminals and politicians trying to influence the system.
Most police and domestic intelligence information on the oil era is still classified, aside from a few — inflammatory — transcripts of hearings before a parliamentary committee and the rare public comment from those involved in some way. Of particular note is the purported case of 'the party's oil'. The story exists in various iterations, but basically involves a shipment of illegal oil that was first confiscated, then released by customs officers in the town of Siófok, after then-in-power socialists exacted some pressure through the VPOP hierarchy. The exact date is unknown, but if the story's true, it should have fallen under Kovácsics Sr.'s purview in either one of his positions around then.
The secrets of the oil fraud era still bind together the civil servants and politicians active at the time. In 2007, former top VPOP man Mihály Arnold and a former socialist politician both made public comments including some formerly unknown, but minor details on several oil fraud-related stories, including "the party's oil", after which Arnold was threatened and the politician brutally beaten.
Decades of Chinese relations
Though Kovácsics Sr.'s role in the events more than 20 years ago are unclear, his former important VPOP positions are the most likely reasons for the obvious political support he received after he left the Customs Guard and in a few years reemerged as the flagbearer of Hungarian national and business interests towards China. In this, he was also helped by the extensive contacts he made as the chief Hungarian customs officer in the late nineties when bilateral trade really took off.
In 2005, a Chinese section was formed by more around a hundred company members of the Hungarian Chamber of Industry and Commerce, with him as president. In 2006, he took over the leadership of Chinacham, a parallel entity. From the outset, Kovácsics Sr. was vocally promoting the plan to make Hungary the regional trade hub for China, in which he found an eager ally in several consecutive administrations.
The governments of successive PMs Ferenc Gyurcsány, Gordon Bajnai and Viktor Orbán were all pushing the agenda at the highest level. After various setbacks, CECZ was chosen as the corporate vehicle for the project. Kovácsics Sr. was there at every step. At some point, the Kovácsics family business Eurobusiness Kft. — owned jointly by customs consultant Éva Kovácsics and Iván Jr., with Iván Sr. taking the reins as CEO for a while — even worked for CECZ. Eurobusiness and CECZ also had a common venture in a Sino-Hungarian trading house, which never took off the ground.
After Fidesz taking power in 2010, Kovácsics Sr. personalised a one-man revolving door effect. He was drafted back as a leader in national tax and customs authority NAV, which took over the roles of VPOP. He also worked at the economic and the finance ministries, as well as the national tourism agency, mostly in China-related roles. For example, he was ministerial commissioner for customs administration of Chinese goods for a while. When not working for the state, he took positions around CECZ: he was also working there when the coronavirus epidemic hit Hungary.
Iván Jr., now 39 years old,  studied in Beijing and speaks fluent Mandarin. He followed his father's footsteps on the China trail. In 2016, when Iván Sr. left his directorship at the tourism agency, they got his son to act as a Beijing-based representative. As an outside consultant at ITM, he was representing the ministry when Sanghai's Fudan University and the Budapest-based Corvinus University signed an agreement on a common MBA program. In April 2020, Fudan donated 56 thousand masks and 300 protective overalls to Hungary.
Atlatszo reporters contacted ITM and the Kovácsics family with questions regarding the Chinese medical purchases, but we have not received any answers yet from either.
Written by Márton Sarkadi Nagy. The more detailed Hungarian version of this article is available here. 
Cover image: PM Viktor Orbán and László Palkovics, Minister of Innovation and Technology with a Chinese shipment. Photo credit: kormany.hu