Visegrad Group countries: coronavirus offers an opportunity for a power grab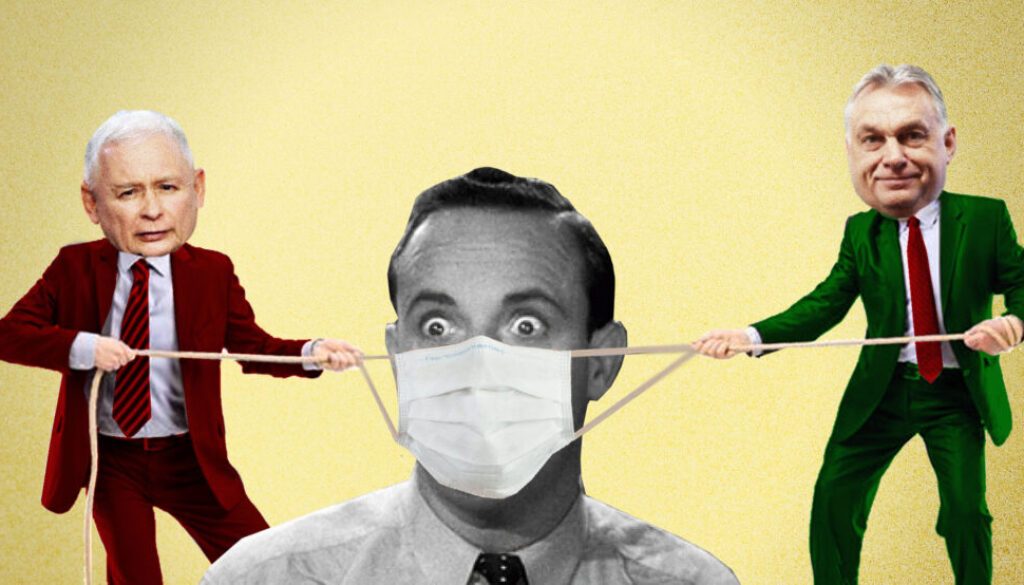 In the Czech Republic, Hungary and Poland people are beginning to worry that the COVID-19 pandemic may be used as a pretext to establish a dictatorship.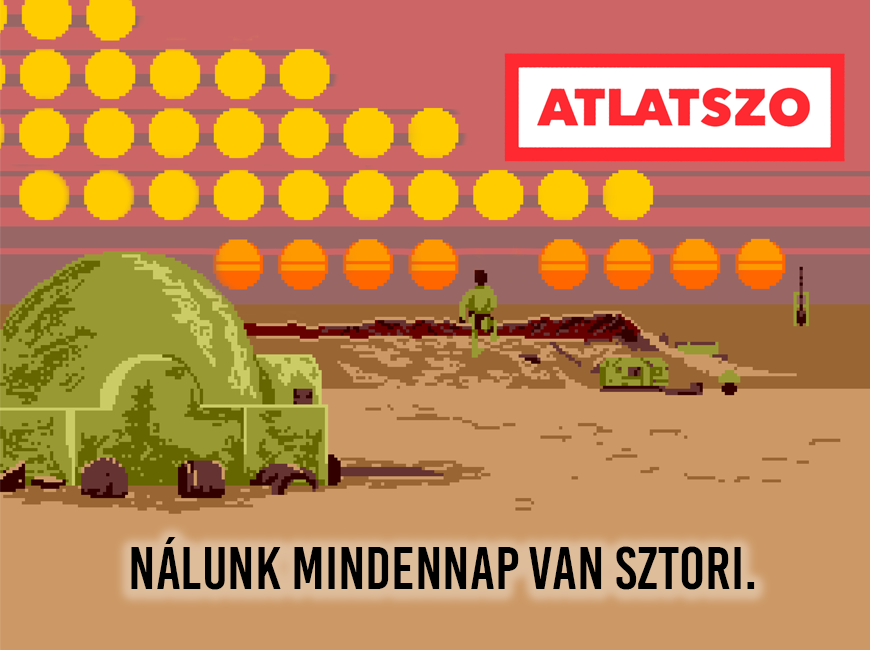 "Over the past weeks, several EU governments took emergency measures to address the health crisis caused by the outbreak of the coronavirus. We are living in extraordinary times, and governments, in principle, need to have the necessary tools to act rapidly and effectively to protect the public health of our citizens," European Commission President Ursula von der Leyen wrote on March 31.
"It is of utmost importance that emergency measures are not at the expense of our fundamental principles and values as set out in the Treaties. Democracy cannot work without free and independent media. […] Any emergency measures must be limited to what is necessary and strictly proportionate. They must not last indefinitely. Moreover, governments must make sure that such measures are subject to regular scrutiny," she added. If you are wondering what she was referring to, just take a look at decisions made in recent weeks by several European governments.
One to rule them all
In Hungary, Viktor Orban's government now enjoys new broad legislative powers, and that may also entail overriding or suspending any existing legal provisions on privacy protection. We already had one example of how it can happen. On March 31, Hungarian authorities published data on COVID-19-related deaths in such a way that they disclosed all illnesses and pre-existing conditions the deceased had suffered from. This made it possible to identify them, particularly if that information was combined with media (including social media) reports about the cases. It is ironic because for a very long time the authorities refused to disclose even the territorial distribution of infections.
On March 30, a bill on COVID-19 (informally referred to as the "Authorization Act") was pushed through the Parliament. This has given the country's government unlimited legislative powers, without any sunset clause. Now, it can issue decrees that go against or suspend existing laws adopted by the Parliament. Such decrees will be in force as long as the "state of danger", announced on March 11, is in place. However, given that under the Fundamental Law it is up to the government to decide when the "state of danger" is over, these decrees, and therefore any potential rights restrictions introduced by them, may stay in place for an indefinite period of time.
It is also important to note that the governing parties have a two-thirds majority in the Parliament, which means that they can adopt and amend parliamentary acts that under the Fundamental Law require a qualified majority without having to cooperate with the opposition parties. Any subsequent government that does not have a two-thirds majority will face difficulties when trying to amend any of these laws.
Budding police state
The situation in Poland has also raised grave concerns. As a result of the introduced restrictions, several constitutional civil liberties such as the principle of personal and economic freedom, freedom of movement, the integrity of one's apartment or property, right to a fair trial and freedom of assembly have been undermined.
The "state of the epidemic emergency" announced in Poland is nothing like a state of emergency or a state of natural disaster that are regulated by separate bills and can limit constitutional freedoms and rights. The state of epidemic emergency only allows temporary restrictions on a particular method of movement or a public gathering — but the new restrictions completely prohibit and penalise any movement that is not related to basic needs or professional activity or any gatherings other than with a family. These rules were introduced as regulations alongside existing laws — and the penalties are executed without the right to a trial.
Until now, when someone refused to accept a fine in Poland, their case was considered by courts and it was up to the judges to decide whether a given penalty was justified or not. Such court proceedings often lasted several months, sometimes over a year. Because the fines for violating some of the COVID-19 regulations have no legal basis in the act that defines the state of the epidemic emergency, they would most likely be repealed. But they won't. Why? The Polish parliament has passed a law converting fines for COVID-19 related violations into administrative penalties imposed by the Sanitary Inspectorate. The latter acts on a report filed by the police – this means that the fines are imposed and are effective immediately, without the participation of the court. Now it's completely up to the country's police force to choose whether to report a given citizen to the Sanitary Inspectorate or consider the rationale for leaving the house provided by them as significant enough not to impose a fine.
If someone refuses to pay, the fine will be collected by a bailiff, also immediately. The possibility of appeal is limited and even a possible cancellation of some justified cases will be delayed because the courts are shuttered due to the coronavirus epidemic. And we are talking about considerable amounts: violation of the travel ban may result in a fine ranging from PLN 5,000 to 30,000 (EUR 1,100–6,600), violation of the quarantine – up to PLN 30,000 (EUR 6,600), while a penalty between PLN 10,000 and 30,000 (EUR 2,200–6,600) may be imposed for violating the ban on gatherings.
If someone refuses to undergo tests, go into quarantine or be hospitalised, a police officer may hold them down, immobilise them or subject to forced medication. If a patient with COVID-19 hides or runs away, they may face a fine amounting to as much as PLN 30,000 (more than EUR 6,600), they may also be imprisoned for three years.
Officials may (acting on administrative decisions) order citizens to perform community service to combat the effects of the epidemic. The length of such community service cannot exceed three months.
Some changes are there to stay, even when the epidemic emergency is over. If you question the commands you are given or fail to carry out orders from the police or border guards, you may now go to jail or face a heavy fine. It is an extension of repressions that the police have sought for a long time now, not directly linked to the coronavirus epidemic.
One of the most bizarre examples is the introduction of stricter penalties for stalking or deliberately infecting someone with HIV – although there are no analyses that indicate that the current penalties are too low. What does it have to do with the coronavirus? No one knows.
You can read the rest of the story on vsquare.org
Story by: Gabriela Horn (atlatszo.hu), Julia Dauksza, Konrad Szczygieł (Fundacja Reporterów); Eva Kubániová (investigace.cz). Feature graphics: Lenka Matoušková. This text was financially supported by GACC (The Global Anti-Corruption Consortium) aimed at the Visegrad countries. Member centers Átlátszó  and Direkt36 from Hungary, Fundacja Reporterów from Poland, Ján Kuciak Investigative Center from Slovakia and investigace.cz from the Czech Republic are working on the project.