Leaked ministerial instruction raises concerns about medical supplies in Hungarian hospitals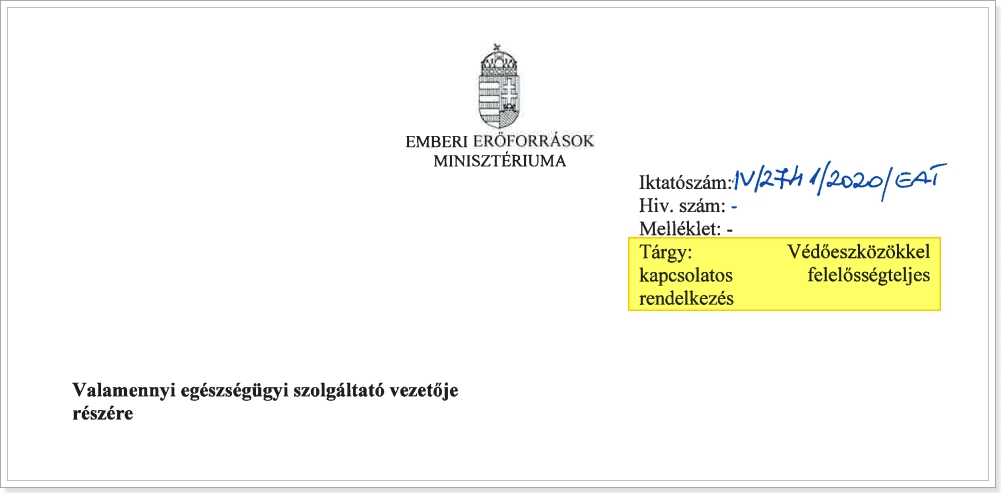 Protective equipment and COVID tests were ordered by the Semmelweis University of Medicine responsible for hospitals in Budapest for € 8.3 million. The procurement was carried out under an accelerated procurement procedure and the winning company was the same as in similar previous public procurements. Despite major purchases of masks, disinfectants and protective clothing, announced by the government, a leaked document suggests that the supplies available for healthcare workers are very limited.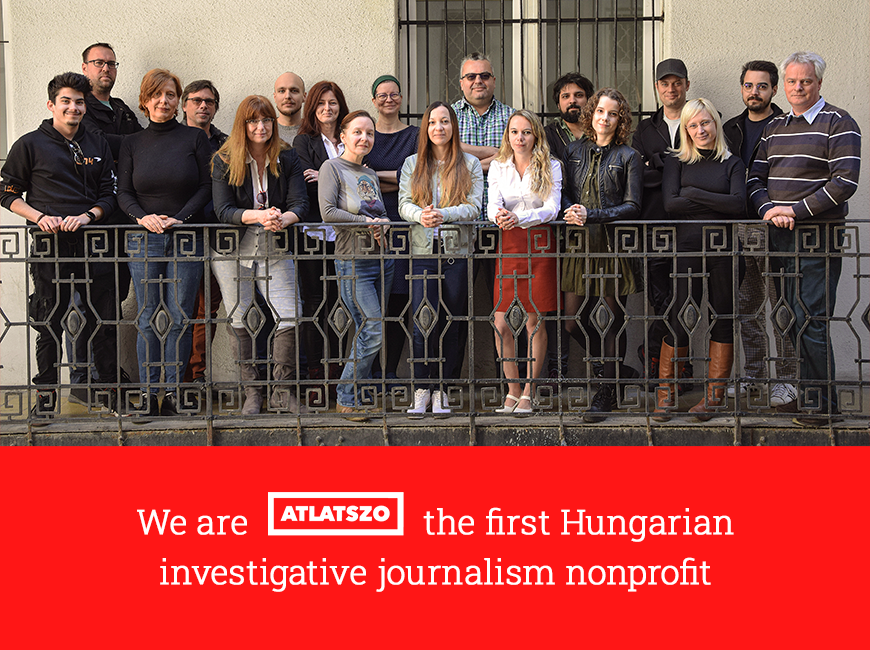 Procurement procedures without a call for expressions of interest are allowed in the case of certain procurements related to the coronavirus epidemic (listed  by the law CXLIII of 2015 on Government Procurement), when approved by a member of the government's emergency response team.
The state of danger is still in force, in fact the situation has deteriorated. "In order to prevent and reduce the causes and consequences of the emergency, the government will continue to place particular emphasis on health care, primarily on the immediate organisation of outbreak-related care and the provision of other, urgent and necessary health care." – these were the reasons for the decision allowing the accelerated procurement, given by the Public Procurement Authority.
The university's procurement procedure included:
5 million 3PLY surgical masks
187 000 –FFP2 masks
100 000 protective  footwear
100 000 protective overalls
3,114 000 non sterile protective gloves
20 000 COVID tests
10 000  VTM
The tender was won by CECZ Közép-európai Kereskedelmi és Logisztikai Együttműködési Övezet Kft., a company registered in Budapest and owned by Shandong Imperial International Investment Limited Company. A contract was signed for 8 299 800 euros.
The Hungarian government has spent billions of forints on the fight against the coronavirus epidemic. Earlier, COVID tests (for 1,4 HuF), masks, face shields, overalls, medical glasses, hats and no touch digital thermometers (1+1,5 billion HuF) were bought from the above company and two others. Medical ventilators were also purchased by the government from CECZ Kft. for 3,25 billion HuF. Also, through a similar accelerated procurement, disinfectants and soap products were purchased for 390 000 000 HuF from a company called Florin Zrt.
Despite the fact that the government keeps ordering protective equipment, general practitioners do not seem to have access to enough of these. This is confirmed by a leaked ministerial document which suggests that there may have been a shortage of protective equipment available for doctors and other healthcare workers in hospitals. Care must be taken with each mask and glove – states a document sent anonymously to Atlatszo.hu. The letter addressed to the managers of Hungarian hospitals, bearing the signature of Minister Miklós Kásler, raises serious doubts about the stocks of protective equipment in hospitals.
Kásler EMMI utasitás by atlatszo on Scribd
According to the document,  protective equipments should be closely monitored and should also be stored "in protected warehouses, under strict day-to-day inventory management". Security personnel should pay special attention to prevent hospital employees from taking protective equipments home. All this suggests that there must be very limited supplies of the protective equipment for doctors and healthcare workers involved in the care of coronavirus patients.
Atlatszo.hu contacted the ministry to check the authenticity of the document sent to us, and we are waiting for their reply.The date on the document is March 25th. The government announced on the 23rd and 24th that large quantities of medical equipments arrived in the country by plane. The second consignment allegedly contained, among other things, almost 100 tonnes of masks, gloves and protective clothing.
"We have signed contracts for massive amounts of these, the shipments are continuously arriving," – claimed Prime Minister Viktor Orbán on the 24th March.
However, the draconian measures outlined in the leaked document sent to our editorial office raises doubts about the government's propaganda of success. Earlier, a survey also found that the majority of general practitioners (86 percent) do not have enough hand sanitisers in stock. On average they would need around 5-10 litres per practice, but only 1-5 litres are available. Almost as many of them claimed that it is difficult to buy disinfectants, and they are not sure what they can do once they run out of the current supplies. There are no automatic hand sanitiser dispensers available in 75 percent of the waiting rooms and there is a shortage of these in 59 percent of the surgeries.
General practitioners are not at all well equipped with protective equipment. 85 percent of these doctors said they had 0-5 special masks in stock, while there would be a demand for 50-200 pieces per practitioner. The majority of GPs claimed it was difficult to obtain these. 73 percent of physicians don't have any protective clothing in stock at all, while 50 to 100 items would be required per practice. 71% of those surveyed said it was also difficult to obtain protective clothing.
There is not enough protective equipment for general practitioners in Hungary, although it is a huge loss if a doctor has to go into quarantine. Out of the 6,510 practices nearly 500 were vacant before the pandemic, and more than 600,000 people do not have a general practitioner (GP) because of this.
At the same time, while there are complaints about shortages everywhere in the country, pharmacies and stores are almost completely out of stock, and even general practitioners do not have enough masks and hand disinfectants, relatives of State Secretary for Sport Tünde Szabó are offering these for sale in bulk on Instagram:
While there are complaints about shortages everywhere in the country, pharmacies and stores are almost completely out of stock, and even general practitioners do not have enough masks and hand disinfectants, relatives of State Secretary for Sport Tünde Szabó are offering these for sale in bulk on Instagram.
Written by Eszter Katus and Márton Sarkadi-Nagy, English translation: Gabriella Horn. Hungarian version of the story here and here.