Opportunistic traders and slugghis authorities let fake and faulty masks flood Hungary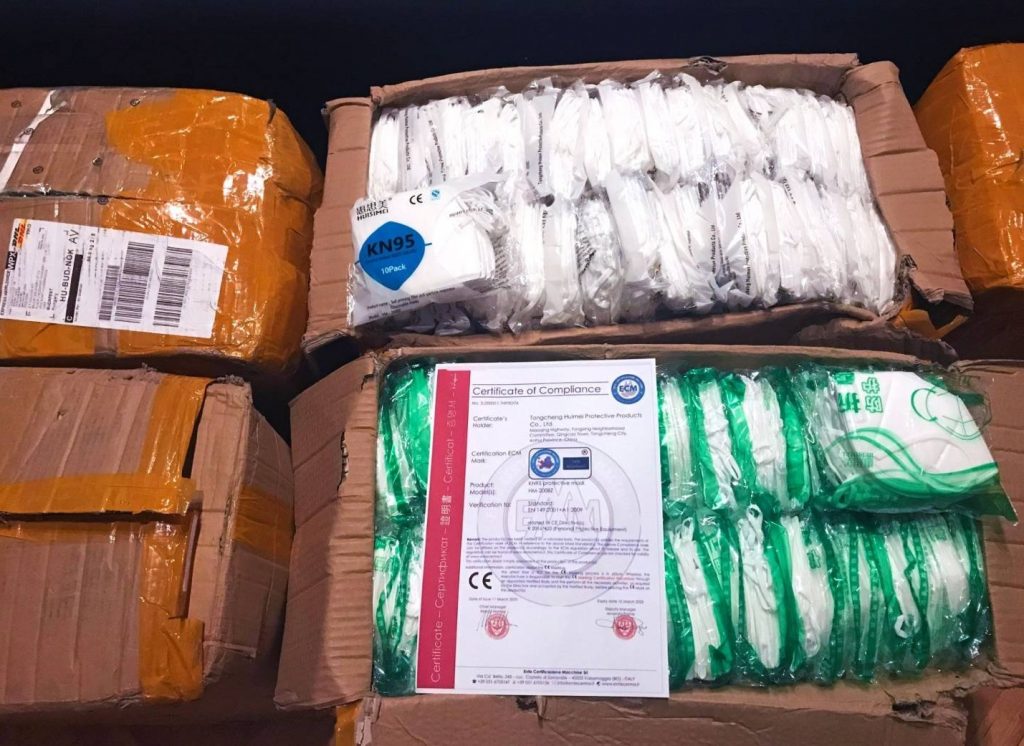 There can be serious faults with masks marketed as FFP2 in Hungarian webshops, that are accompanied by questionable certificate paperwork. It is rather the exception to find a face mask advertised as up to this standard and having certainly the right documentation, Átlátszó has found while checking out the virtual inventories of available products. Among the masks accompanied by questionable certificates, several have failed tests run by various state agencies in different European countries. One mask was shown to let at least 53 percent of particles through, as opposed to the 6 percent maximum of the standard. After Átlátszó has inquired, several resellers have taken their product off the internet. One trader, speaking anonymously, told Átlátszó that he has got zero help from Hungarian authorities in understanding and verifying the papers.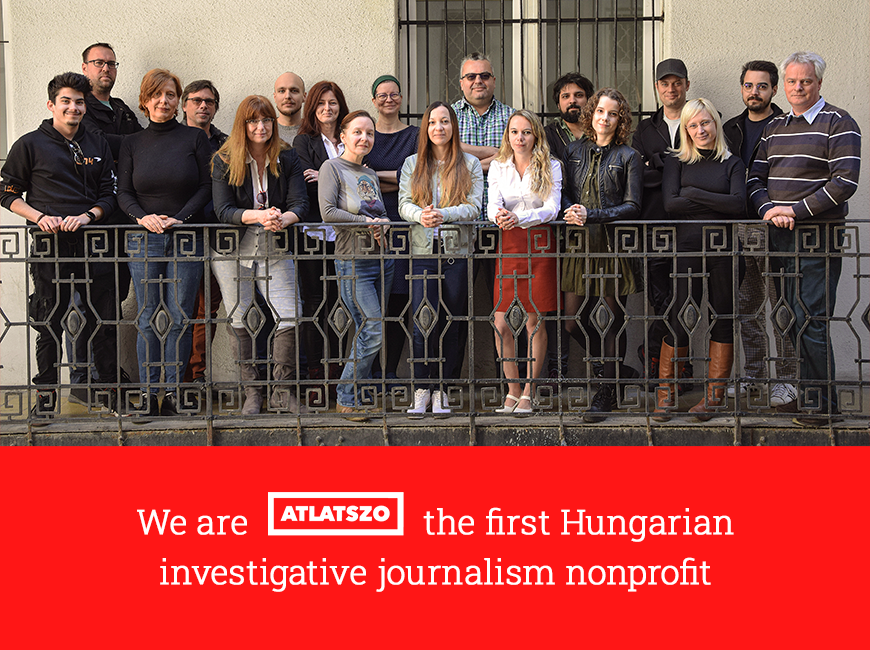 Opportunistic traders and sluggish authorities litter the scene of the coronavirus mask business in Hungary. FFP2 masks, mainly imported from China and sold on Hungarian webshops and online marketplaces including local market leaders, niche platforms and new players trying to exploit the sudden explosion in the demand for face masks in the wake of the coronavirus pandemic, are usually advertised as backed by the necessary CE certificates.
But when virtual copies of these certificates are posted online with the advertisements, one can find that these papers are often insufficient. Proper documentation is the exception rather than the rule among the certificates reviewed by Átlátszó, numbering about two dozen.
The characteristics of these certificates are not arcane trivia for Hungarian people buying masks on the internet, as their personal well-being and the health of their loved ones can very well depend on them. Among the advertisements Átlátszó's investigation has shown to be problematic, several tried to peddle masks that were shown to be inadequate in tests run by various state agencies of different European Union (EU) member states.
When state of danger was announced in Hungary in March 2020, there were complaints about shortages of medical supplies everywhere in the country. When pharmacies and stores run completely out of stock, and even general practitioners did not have enough masks and hand disinfectants, opportunistic traders begin to offer their stock all over the internet.
While there are complaints about shortages everywhere in the country, pharmacies and stores are almost completely out of stock, and even general practitioners do not have enough masks and hand disinfectants, relatives of State Secretary for Sport Tünde Szabó are offering these for sale in bulk on Instagram.
All that glitter ain't FFP2
Átlátszó's investigation has found two masks on sale through Hungarian webshops that seem to have failed the alternative testing protocols of FAMHP, Belgium's Federal Agency for Medicines and Health Products. These protocols were set up to try and make some sense of what each of the zillion personal protective equipment (PPE) products that were imported into Belgium without the proper paperwork could be actually used for.
A product seemingly identical to one found on a webshop site run by a mid-level Hungarian company active in security technology failed these tests and according to FAMHP, these particular masks can only be used as 'comfort masks' at best. Another mask which was spotted on a popular Hungarian online marketplace by Átlátszó only works properly if taped to the user's face around all sides, according to FAMHP.
These two products have vanished from the Hungarian corner of the internet afterwards Átlátszó contacted their local resellers. A particularly unsettling case is of a brand of mask that an independent Swedish test found to let at least 53 percent of particles through, as opposed to the 6 percent maximum of the FFP2 standard.
This brand of mask, produced by Yiwu Henghao Household Products Co. Ltd., can be bought in a Hungarian webshop run by a company that was established only last winter by its 26-year-old owner. The product offering, still available online, markets a 'face mask against flu' with 'particle filtration ≥ 95%'. We have not received any response to the e-mail we sent the company.
These masks and their test results at various state agencies in different European countries were identified with the help of reporters working on a project of Organized Crime and Corruption Reporting Project (OCCRP) investigating the shadow economy of quasi-certifications that enable importers of substandard masks to flood Europe with their goods.
As COVID-19 swept through Europe in March, the director of Lithuania's Central Prison Hospital was relieved to receive 3,000 FFP2 respirator masks, the gold standard for filtering out tiny airborne particles, like the coronavirus that causes the disease. The masks arrived in boxes plastered with the CE mark, the immediately recognizable symbol showing that products have been verified as meeting European standards.
According to the reporters working on the investigation, with which Átlátszó was involved, 'grey' certificates were seemed to be a more prevalent trick in the Europe-wide mask business than outright forgeries.
With a bit of simplification, face masks and other PPE need the CE mark to be available to be legally imported and sold in the EU. The legal basis for showing the CE mark is a certificate issued by a so-called 'notified body'. The mark and the four-digit code identifying the notified body have to be visible on the product itself.
Átlátszó has information on at least one case, where masks with forged paperwork were attempted to be sold to a Hungarian reseller. But, along with other reporters taking part in OCCRP's investigation, Átlátszó has found that the use of legally invalid certificates issued by actual notified bodies are a more usual staple of actual business practices.
The invalidity of such documents are twofold.
First, these documents usually seem like their purpose is to confer a CE mark, which they display prominently — but in the fine print, they explain that they actually have no bearing whatsoever regarding the whole CE process.
The other problem, which is regularly displayed throughout Europe on documents issued by problem certificates bearing the name of either Italy-registered Ente Certificazione Macchine (ECM) and Poland-based ICR Polska, is that some officially accepted recognised bodies seem to be issuing certificates for products outside their purview (e.g., ECM is empowered to issue certificates for EU-bound radio equipment, but not masks or other PPE).
These two bad boys also abound in Hungary: for example, all three products we've singled out for failing independent tests came with ECM certificates. In Sweden, tests run by a government agency established that PPE accompanied by either fake or misleading CE documentation failed to meet minimum requirements for particle filtration and overall quality more than half the time.
A Hungarian importer of masks, speaking on condition of anonymity, has spoken to Átlátszó about his experiences. This person, whom we shall name Christian, is an owner of a company active otherwise in health care.
"We went for the mask business as opportunists, like many others" — he said.
Christian has international contacts, and one of these acquaintances, a person who's active in China, knew some other person who had a 'mask factory'. Christian & co. were especially put to ease by the export restrictions of China which, starting on 1st April, were supposed to diminish the number of substandard PPE leaving the Middle Kingdom. But still, their product was one of those that failed the Belgian alternative tests.
Christian says they didn't manage to sell even one item. He also says he asked for some, but received zero help from Hungarian authorities in understanding or verifying the certificates he was shown before he made the deals
"Before we agreed on the contracts, I've tried to have the CE certificates verified with someone with expertise. First I called the customs at the airport, but they've said that I wasn't in their area. Then I called the customer protection authority (CPA), who also were thoughtless about what to do. After all this I've tried to call OGYÉI, where no one was available. Actually, it seemed like no one from the side of the authorities cared to know what was happening."
Hungary has a similar issue with many coronavirus test kits that were imported from China by the Hungarian government. They are of dubious quality. While the pro-government media called this "fake news", a study conducted by the experts of Semmelweis University of Medicine showed that two tests used by the National Emergency Service are unfit for medical use. A third type of test kit was found to be so inaccurate that the Chinese authorities revoked its export license a few days after a shipment of the kits arrived to Hungary.
Many coronavirus test kits that were imported from China by the Hungarian government are of dubious quality. While the pro-government media called this "fake news", a study conducted by the experts of Semmelweis University showed that two tests used by the National Emergency Service are unfit for medical use.
Scarce control for FFP2 quality in Hungary
The lack of care local authorities afford the masks business does show. Medical equipment on the Hungarian market are strictly regulated by Országos Gyógyszerészeti és Élelmezés-egészségügyi Intézet (OGYÉI), but FFP2 face masks fall under a different purview — according to a press statement by OGYÉI explaining that PPE belong under the Hungarian ministry for technology and innovation (ITM).
But ITM's responsibility in the area only encompasses the control of notified bodies registered in Hungary — with which there's been no issues, since problem imports were done with paperwork issued in other EU countries.
This means that FFP2 masks, even during the actual coronavirus crisis, were not afforded any special focus aside from whatever the customs and the customer protection organisations could spare. A list of targeted product testing actions on CPA's website does not show any mask-specific actions.
A press release by CPA mentions an EU-wide law enforcement action on corona-related items in which Hungarian authorities have also taken part; the reported amount of the fines dished out only amount to the equivalent of about 13 thousand euros.
So far it's still unclear when, if ever, Hungarian authorities have wised up to the whole family of problems stemming from the questionable certificates. Hungarian customs have shied away from uploading masks into Rapex — the publicly available rapid warning system on problematic goods already in the EU —, since the coronavirus outbreak, until the last week of June, when they warned about 6 masks in one batch, with the common problem being a lack of adequate CE certificate for the items.
The exact circumstances of these cases are still unclear, as the information shared via RAPEX does not specify whether the goods had absolutely no paperwork, or the existing documentation has failed to meet the newly found standards of the customs officers.
No Hungarian authorities we contacted during our reporting have replied to our questions.
Written and translated by Márton Sarkadi Nagy. The source for the main picture is Jofogas.hu.  The Hungarian version of this article can be found here. This is the Hungarian part of an OCCRP investigation into fake and faulty masks flooding Europe.