Hungary by Atlatszo – Orban's love affair with China: great expectations with few results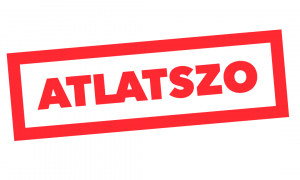 This is what Atlatszo.hu wrote this week:
Orban's love affair with China – great expectations with few results
Viktor Orban boasts about his good relationship with China and often responds to criticism from Brussels by mentioning his rich, illiberal friends. However, China may not be willing to help as evidenced by infrastructure projects falling through and promised loans never materializing.
Invisible money: Hungarian government's €14 million grant for a soccer academy and stadiums in Vojvodina spent in a non-transparent way
The Hungarian government gave close to 14 million euros to the Vojvodina Sports Academy in 2016 and 2017. Most of the money was channeled to the Topolya Football Club where a new soccer academy was built and the stadium is being reconstructed.
€50 million spent by the company organizing the 2024 Budapest Olympic bid that never happened
In March 2017 the Budapest City Council opted to drop its plans for bidding for the 2024 Olympics without polling the residents of Budapest. Until then more than €50 million had already been spent on the bid that never happened.
Businessman conned inside the National Office Building by a fake deputy minister
A Hungarian businessman was promised lucrative taxpayer-funded jobs with the help of prominent politicians. He had already paid 71,000 euros in bribes by the time he realized that he was conned and that the 'deputy minister' that he was introduced to was not a real politician.
The Hungarian state is refusing to carry out certain court orders regarding freedom of information requests
It is crucial that government ministries and agencies, as well as parliamentary committees, respect the decisions of the judiciary. […] However, this is exactly what is happening in Hungary when it comes to freedom of information requests.
Police colonel fired from university job after directing a sexually suggestive video featuring female students
A police colonel was fired from the National University of Public Service (NKE) after Atlatszo revealed that he directed a short video in which female students, prospective police officers spoke and acted in sexually suggestive ways.
Your reading list about what is going on in Hungary:
The Washington Post: Hungary bans homeless people from living in public spaces, in law described as 'cruel' by the U.N.
Orban's government passed a constitutional amendment this summer that bans people from "living on the streets." The vague legislation has been criticized as "cruel and incompatible with international human rights law" by United Nations experts.
Politico: Brussels drags out Poland and Hungary rule-of-law probes
The stalling is seen as part of a strategy. The "Commission knows that a blocking minority exists, so they want just to keep the issue alive," said one EU diplomat.
CNN: Hungary's PM bans gender study at colleges saying 'people are born either male or female'
The Government's standpoint is that people are born either male or female, a spokesman for the prime minister told CNN, "and we do not consider it acceptable for us to talk about socially-constructed genders, rather than biological sexes."
AlJazeera: Exporting Hungary's media model
Last month, a member of Orban's ruling coalition took a 50 percent stake in the company that controls advertising revenues for Index.hu, one of Hungary's last news outlets to maintain credibility on both sides of the political spectrum.
Reuters: Hungary scraps state support for home savings bank deposits
The measure, approved in parliament on Tuesday, could affect banks that sell subsidised savings products, including Budapest-based lender OTP Bank and Fundamenta, majority-owned by Germany's Bausparkasse Schwäbisch Hall.