Atlatszo.hu publishes 2017 annual report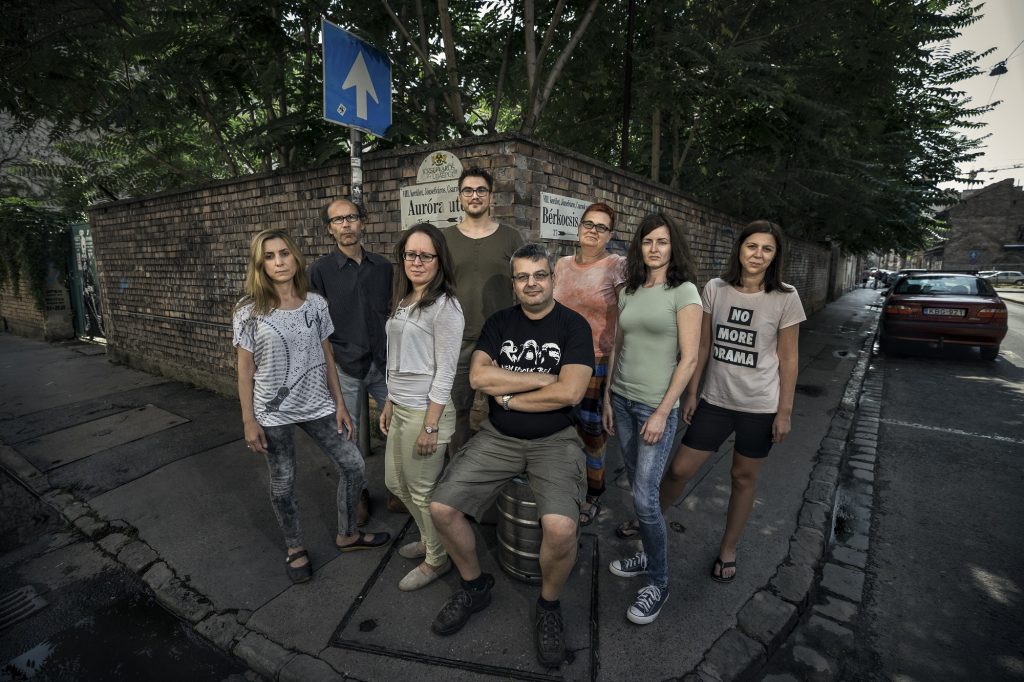 Atlatszo.hu is a watchdog NGO and a center for investigative journalism working to promote transparency, accountability and freedom of information in Hungary. Established in 2011, atlatszo.hu – "atlatszo" means transparent in Hungarian – produces investigative reports, accepts information from whistleblowers, files freedom of information requests and commences freedom of information lawsuits in cases where its requests are refused.  
In 2017, our websites reached between 200,000 and 500,000 unique visitors each month. Our Facebook page reached more than 90,000 followers by the end of the year.
Atlatszo.hu was quoted, referred to via its publications or was mentioned 3,233 times in 2017 in online, print and electronic sources, analysis by IMEDIA shows. The brand was mentioned a total of 437 times in print media and 221 times in radio and television programs. The print newspapers most active in mentioning Átlátszó included Magyar Nemzet and Népszava, while the radio and television channels showing the most interest were Klub Rádió, HírTV, ATV and RTL Klub.
Quarterly media monitoring reports proved that in terms of impact referring to newsworthy  atlatszo.hu stories is not only popular with traditionally left-leaning and liberal media outlets such as Népszava, Klub Rádió or ATV. In fact, the right-leaning channels and papers of former pro-government oligarch and Fidesz party treasurer, Lajos Simicska (Hír TV, Lánchíd Rádió, Magyar Nemzet) are among the most frequent to reference atlatszo.hu articles.
At the same time, media outlets created, controlled by or supporting the government rarely refer to atlatszo.hu at all. If they do, they are doing so in a negative, condemnatory way, for example by denouncing OSF sponsorship or accusing atlatszo.hu of 'serving foreign interests'.
Top referrers of atlatszo.hu articles in 2017
In 2017, Atlatszo continued exposing state capture and corruption in public spending. We also kept investigating irregularities, fraud and corruption with EU funds.
Atlatszo launched its section exposing local wrongdoings in municipalities and rural areas last year. Corruption and nepotism are widespread in Hungarian municipalities and rural areas. In 2017, we continued to investigate individual cases of the 'local state capture situation' in Hungarian municipalities, uncovering conflicts of interest and cases of wrongdoing.
We also continued investigating government propaganda and media spending. Additionally, Atlatszo's reporters exposed the Hungarian ties of the Azerbaijani Laundromat, a  money-laundering scheme and slush fund used by Azerbaijani elites to disguise the origin of billions of dollars, purchase goods and services and make secret payments to companies and individuals in the European Union.
Atlatszo also exposed hidden research on a tectonic fault line below a planned nuclear plant and kept investigating organized crime cases. Moreover, Atlatszo was part of the MEP Project, an investigation into the MEPs' national offices that was conducted over several months by a group of 48 journalists, representing all 28 EU member states, with financial support from Journalismfund.eu.
Atlatszo is employing the latest digital tools and technology and implements the latest innovations in storytelling. We continued using a camera drone in order to tell certain stories visually and also started experimenting with Facebook Live video.
Data journalism has been an important field for Atlatszo for years, and in 2017 we continued our work in this area. In June of 2017, Atlatszo released its second interactive map showing how the Hungarian government is spending European Union funds. Using the feature released in March 2017, you can take a look inside the pockets of Hungarian student unions.
The Hungarian government auctioned off an incredible amount of state-owned land in 2015 and 2016. The state put up 290,000 hectares for sale and managed to sell two-thirds of that. Atlatszo.hu spent months mapping this enormous sale of land and we presented our findings in different maps and infographics.
In 2017, Atlatszo was shortlisted for the European Press Prize 2017 in the "The Innovation Award" category. The project that received the recognition was about EU funds. Over recent years, Hungary has received huge amounts of funding from the European Union. Now, thanks to an interactive map developed by Atlatszo.hu, anyone can learn how and where the money is spent and see whether specific political affiliation is an advantage when applying for EU funds in Hungary.
The preparatory committee on Monitoring EU Funded Projects in Hungary said about the project: 'Extremely well-researched and well written! Interesting investigation of misuse of EU funds in Hungary.'
Atlatszo is financed by nonpartisan and non-governmental sources; we do not accept money from Hungarian state institutions, political parties and affiliates. Individual donors – more than 3000 private citizens – have contributed significantly. Crowdfunding is very important to us, we regularly campaign our readership to donate.
Microdonations and income tax 1 percents offered accounted more than 50% in the 2017 budget. Institutional donors include various programs of the Open Society Foundations and Google DNI.
Our 2017 income was 137.1 million HUF (cca. 450,000 EUR or 500,000 USD).
In 2017 we spent 104,9 million HUF (cca. 346,000 EUR or 375,000 USD)
[sharedcontent slug="hirdetes-english"]