Átlátszó Oktatás launches website to monitor Hungarian student unions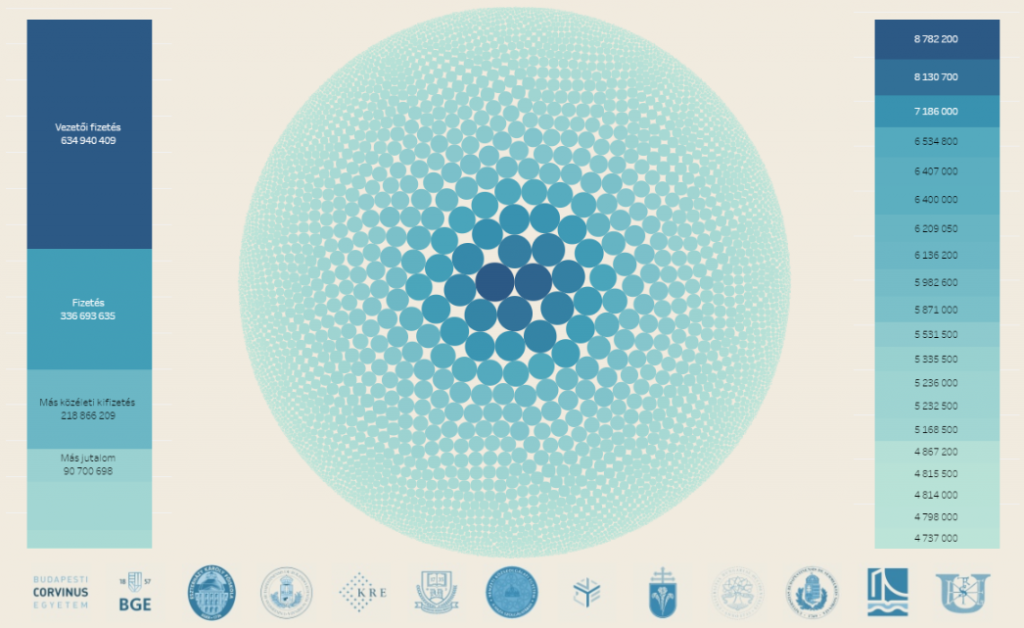 Starting today, you can take a look inside the pockets of Hungarian student unions. In Átlátszó Oktatás's biggest project yet, we collected information on the finances of the biggest Hungarian universities in an easy-to-access database of more than 57 000 entries.
In Átlászó Oktatás's three years we have been working on making student unions transparent by monitoring their expenditures. We have started and won several data-related lawsuits, but nothing has really changed: Hungarian student unionsare still fond of their secrets.
One can only gain access to the expenditures of the student unions through freedom of information requests, as most of them don't publish data online. Freedom of information requests can be difficult to submit, making it less likely that student unions would become transparent. So in this project we submitted requests to the twenty biggest Hungarian universities, asking about all expenditures of their student unions. As a result, we now have a public database with all expenditure information starting in 2010.  
Two out of the twenty universities refused to collaborate, so we filed lawsuits against them. And some data from other universities are still being processed, but we are working with full force on bringing them to readers as soon as possible.
According to law, student union management must be entirely transparent, as student unions are regarded as public bodies, managing public services, and operating from public funds. This has been backed by recent court rulings, for example by our successful lawsuit against Eötvös Loránd University's Faculty of Law.
Yet, Hungarian universities still refuse to provide us data regarding their student unions. Apart from the two stubborn institutions, others also tried sneaking away from us in the most various ways: Pázmány Péter Catholic University tried hiding behind its religious privileges, while Szent István University only gave us the data when we mentioned the word "lawsuit" to them.
So there was no way for a regular student to find out what their representatives spend money on.
The aim of Átlátszó Oktatás is to educate younger generations on the importance of transparency and accountability, which are essential in both low and high profile politics. Many high-profile politicians started as student representatives, for example Bence Rétvári (Deputy Minister, Ministry of Human Resources), Gábor Vona (Predient of Jobbik), István Szávay (former Vice President of Jobbik). Student unions are exceptionally important, as they provide a first-hand experience of politics and a platform for those wishing to pursue a political career.
HökMonitor was inspired by the declaration of assets obligatory for members of Parliament. Student unions are relatively autonomous when it comes to distributing funds. This system can only work without abuses however, if students are able to monitor and account their representatives.
We do hope that this project will create absolute transparency in the long run.
Your support matters

Atlatszo.hu is financed by nonpartisan and non-governmental sources; we do not accept money from state institutions, political parties and affiliates. We rely on support from readers. Donate here.