Drone footage of huge construction project at the Hatvanpuszta Orbán estate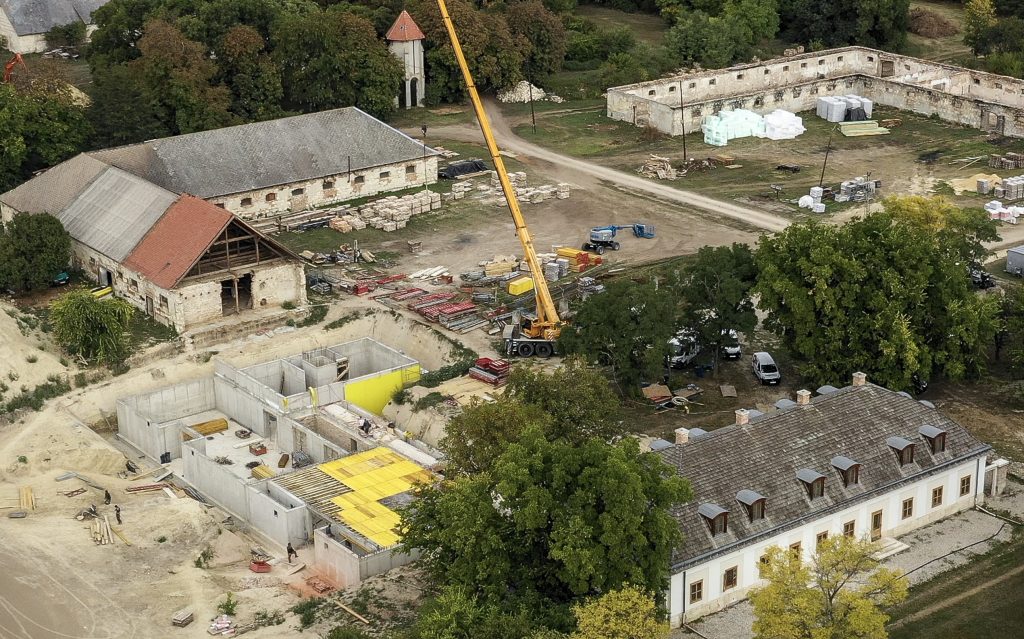 For a long time, Hatvanpuszta mansion was mostly known as the place where the Hungarian prime minister keeps his dog, though Viktor Orbán at the time denied he had anything to do with the place. The 13-hectare area owned by the Prime Minister's father Győző Orbán was at the time rented from him by Lőrinc Mészáros, a schoolfriend of Viktor Orbán's who has accumulated an outstanding wealth since Hungary's governing party, Fidesz came to power in 2010.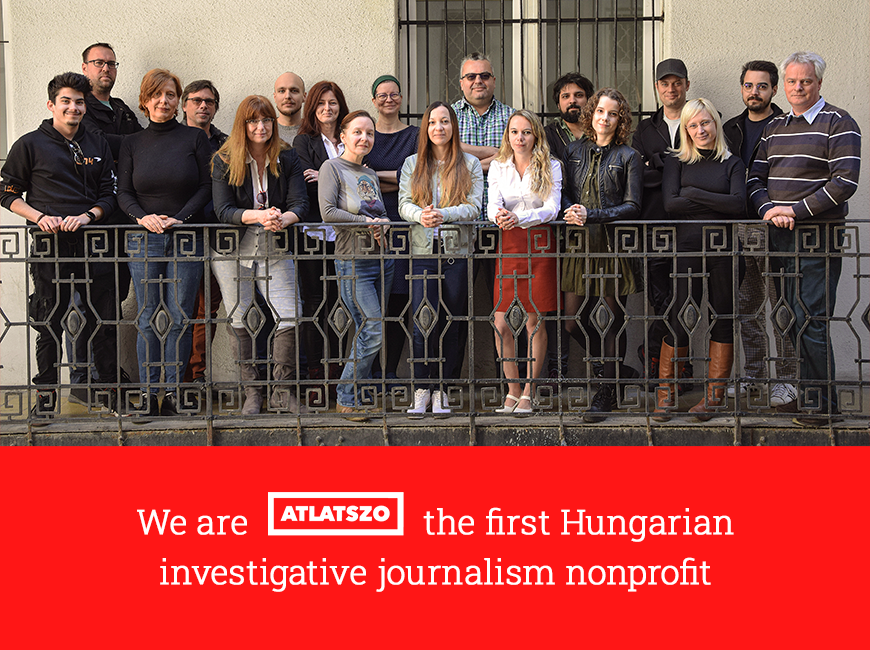 Recently, an independent MP, Ákos Hadházy took aerial photos of the area revealing that major construction works were started there. As the estate also has historic and protected buildings, we wanted to know what building permits were granted by the authorities. We did not receive any replies from officials in charge for this, so we went to see and film what works are currently underway on the outlying Orbán estate.
"The former Archduke Joseph's estate in Alcsútdoboz Hatvanpuszta, bought up by Viktor Orbán's father's real estate company, might be transformed into a dacha for the Prime Minister" – wrote the late Krisztina Ferenczi in 2012 for Atlatszo. Ferenczi was also the first investigative journalist to notice that an estate was being organised around the mansion, and that Lőrinc Mészáros was acquiring state-owned farmlands around there:
As atlatszo.hu's reports have showed that the lands around Felcsút, native village of Viktor Orbán and neighbouring town Alcsútdoboz became assets or rents of Anikó Lévai, Orban's wife and Lőrinc Mészáros, mayor of Felcsút.
Ferenczi's prediction about Orbán's dacha is now coming true: large-scale constructions have begun on the estate this year, and according to land registry data, these 13 hectares of the mansion once owned by the Habsburg family are now owned by Győző Orbán, the Prime Minister's father and local businessman.
The estate is surrounded by hundreds of hectares of formerly state-owned farmland, which is now owned by Lőrinc Mészáros and his family. At the beginning of this decade, the farmland was first leased from the National Farmland Fund by a company owned by Mr. Mészáros, then during the 2015-2016 land auctions, members of the Mészáros family acquired ownership of these land, totaling more than 500 hectares altogether.
According to official estimates and popular lists compiled by magazines, Lőrinc Mészáros is still only the second richest man in the country. A good friend of Viktor Orbán's friend, Mészáros' wealth is estimated to be 280 billion Hungarian forints (approximately 1 billion U.S. dollars) and puts him at second place behind Sándor Csányi.
Land registry documents requested by Atlatszo.hu indicate that there are also historic, protected buildings on the Hatvanpuszta estate. Since until now, neither the competent Bicske government office nor the county building authority have answered our questions about the building permits for Hatvanpuszta, we decided to find out on the spot what is being done to the former mansion buildings.
Drone footage made by Atlatszo in September reveal that around 25-30 workers are working on several buildings simultaneously at the construction site. The original facade of one of the L-shaped buildings, used as a stable in the old days, has been demolished and this building is now connected – underground, by a 40 meter long tunnel – to the finished building. In the place of the removed part of the former building, a concrete staircase with a lift shaft is also visible.
Műemlék épületeket is átalakítanak az Orbán-család hatvanpusztai építkezésén – drónfelvételek from atlatszo.hu on Vimeo.
An online list of monuments in Hungary contains the following information about the mansion:
"Hatvanpuszta Manor Buildings: Outside the settlement, a symmetrical, one-story manor house complex along a dirt road. Two rectangular buildings, former servants' homes, behind them two former L -shaped buildings, facing each other, with a rectangular granary perpendicular to the axis, with a reinforced concrete water tower in front of them. It is a complex of farm buildings belonging to the Archduke's Alcsút estate, which was built at the same time as the castle, and which was originally covered with curved roofs. They were built around 1820. In private ownership, in a state of decline."
We also learned from another public database that the roof structure of one of the former mansion buildings, the neoclassical granary, had a curved, nailed wooden support. Exterior photographs of this – and other – buildings were previously found on this website. You can browse our photo gallery of the construction site here:
Written and translated by Gabriella Horn. Photos and video by Dániel Németh.
You can read the original, Hungarian language story here.