Media silence about Hungarian participation in Ukraine Defense Contact Group meetings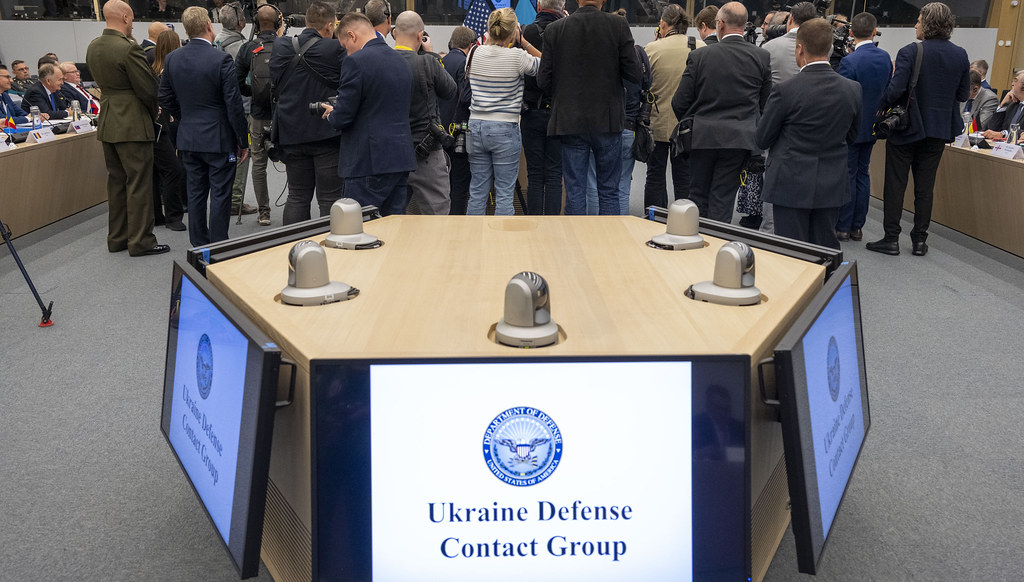 Providing Ukraine with military support was the main topic of the meetings in Brussels, in which officials of the Hungarian Ministry of Defence participated last week – but this is hardly known to anyone who follows pro-government media in Hungary. We had to travel to Belgium to see for ourselves the Hungarian participation happening: on-the-spot report on the international meetings held at the NATO headquarters in Brussels.
In mid-February, all major state media reported in detail, in several reports, that the President of Kyrgyzstan had visited Hungary. According to the public media, this was the most important foreign policy event of the week, even though at the same time a Hungarian delegation at ministerial level was attending another summit with over fifty countries, about which virtually nothing was reported in the media: the meeting of the Ukraine Defense Contact Group, this time in Brussels, Belgium.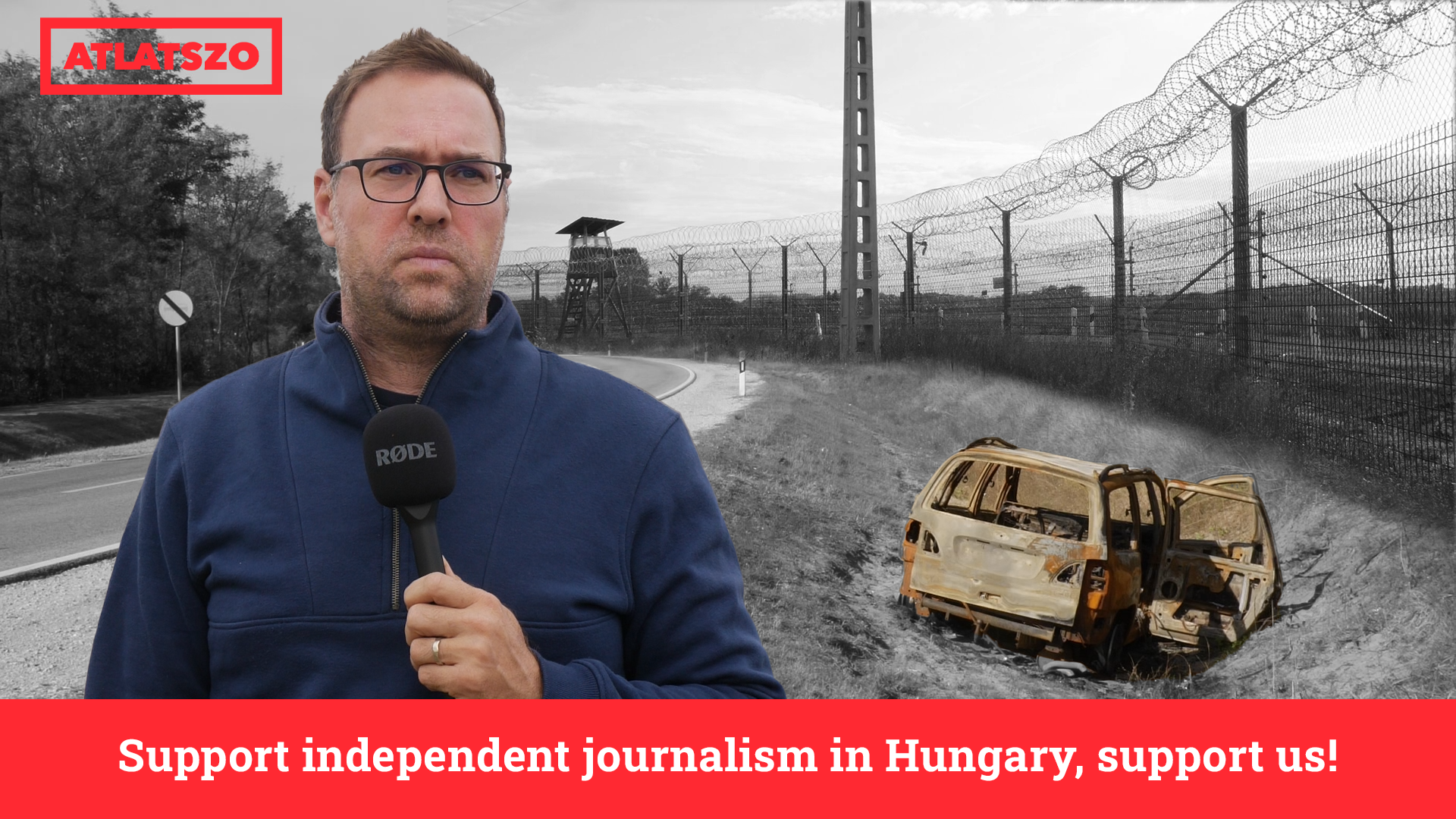 Early into the 2022 Russian invasion of Ukraine, Viktor Orbán's government announced that unlike most European countries they will not provide weapons to Ukraine. This was one of their most promoted policies during the 2022 April general elections, where they framed their opposition as wanting to "drag Hungary into war" by aiding Ukraine, and themselves as preserving peace and security.
Since then, members of the Orbán government, including the Prime Minister, have consistently attacked the idea of giving weapons to Ukraine.
In their rhetoric, arming the nation only leads to the 'prolongation' of the war and 'more suffering' – not-so-subtly implying that they expect a Russian military victory as an inevitability, which can only be delayed by aiding Ukraine.
While the Hungarian government officially supports Ukraine in line with the common EU and NATO position, a large part of the governing Fidesz party's media machine has openly spread pro-Moscow propaganda, following the Russian occupation of Donetsk and Luhansk and the attack against Ukraine proper. Several media channels associated with Viktor Orbán's government publicized fake news portraying Ukraine as the aggressor, and there have even been calls for Hungary to take part in a partition of Ukraine.
In January this year, talking to foreign journalists, PM Viktor Orbán also reportedly said that "Putin cannot afford to lose and will not lose" that time is working for Russia, and that Ukraine will soon "run out of troops." Government mouthpieces typically go much further, portraying Ukraine and the West as the real aggressor, or openly hoping for a Russian victory.
Among them are the media outlets of KESMA, the media empire funded largely by public money, and which the government had previously designated as a strategic partner. In February, an organ of KESMA aired a talk between its editor-in-chief László Néző and journalist András Bencsik, where the latter said that he was "rooting for the Russians" and that he had "never met a person in the country" who "wasn't rooting for them".
Ramstein Group, not NATO
With all of this in mind, it is surprising that Hungary regularly participates in the Ukraine Defense Contact Group, an alliance created to discuss and facilitate arms shipments to Ukraine. The Contact Group first convened in April 2022 at the Ramstein military airbase in Germany (thus it is often called the Ramstein Group) and has met eight times since then. Although most of its members are NATO member states, the group is independent of NATO. It is led by the United States and includes non-NATO members like Ukraine, Sweden, and Georgia.
On February 16, the Hungarian Defense Minister Kristóf Szalay-Bobrovniczky posted a video on Facebook where he stated that he travelled to Brussels for a two-day gathering of NATO defence ministers to discuss NATO's collective defence policy, the revival of the European defense industry, and the development of the Hungarian armed forces. He however completely omitted that during these two days, the ministers not only took part in the North Atlantic Council meetings (NATO's political decision-making organ) but also that of the Ukraine Defense Contact Group's.
Invisible Hungarian participants
Having a reporter on ground, Átlátszó confirmed that Kristóf Szalay-Bobrovniczki was the official Hungarian representative at the meeting of the Ramstein Group. However, he could not be seen at the beginning of the event when reporters were allowed to be present as he arrived late.
Other Hungarian representatives however are visible: on Deutsche Welle's livestream, we recognized Balázs Géczy, deputy representative of the Hungarian NATO representation. Also present was the Hungarian Air Force colonel Jószef Szűcs, who used to be the commander of the Air Command and Control Centre, and since 2019 participates in the Zrínyi 2026 army modernization initiative.
Szalay-Bobrovniczky also participated in two meetings of the North Atlantic Council. The first of these meetings also discussed supporting Ukraine, and even Oleksy Reznikov, Ukraine's Minister of Defense was present. Ironically, Kristóf Szalay-Bobrovniczki's social media video contains footage of this meeting, however, his editor evidently made sure that Reznikov cannot be seen in any of the scenes – but he wasn't careful enough: for a few seconds, a Ukrainian flag can be seen on the table.
Don't say "Russians go home!"
Hungary also participated in previous Ramstein meetings: Hungarian representatives can be spotted on foreign news footage and photos of the events. Hungarian coverage of these events is deeply dishonest: government media regularly covers these events (often condemning these "pro-war" politicians for supplying weapons to Ukraine), while omitting that incidentally, Hungarian government officials are also present in the meetings.
Official sources, such as the websites or social media accounts of the Ministry of Defense also never report on Hungary's participation in the Ukraine Defense Contact Group.
The only exception was Tamás Vargha a deputy at the Ministry of Defense, who in September 2022 did post on his moderately-sized Facebook page that he is going to the Contact Group's meeting.
While politicians attend the Ukraine-supporting group's meetings practically in secret, media influenced by Fidesz continue to broadcast the Kremlin's messages to the Hungarian public. Unsurprisingly, polls show that only a minority of Fidesz voters blame Russia for the war. The situation is well-illustrated by the fact that when Zsolt Németh, a Fidesz MP, posted the message "Russians go home! Let there be peace!" many pro-government commenters attacked him and expressed support for the Russian invasion. A similar situation arose during President Katalin Novák's visit to Kyiv: many of her followers were outraged that she dared to meet with President Zelensky and speak about helping the country under attack.
Written and translated by Zalán Zubor, Hungarian version. Cover image source: NATO Multimedia