Weapons shipments for Ukraine did pass through Hungary, despite the government's contradicting claims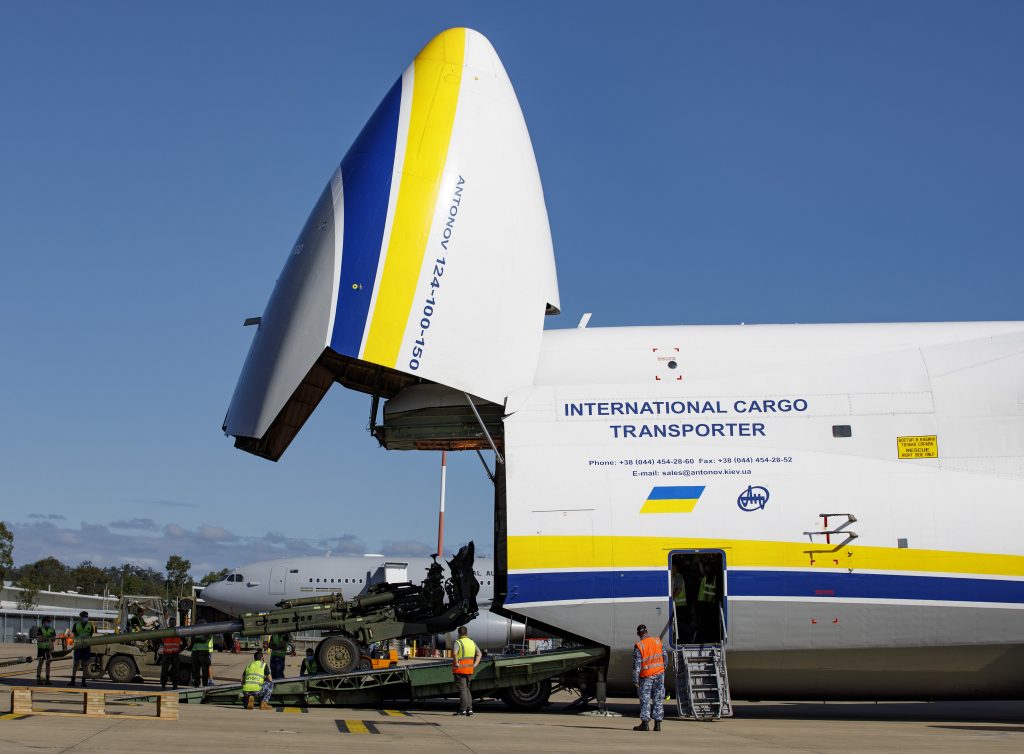 The Hungarian government claims that it does not allow the transit of arms shipments to Ukraine through Hungarian territory, either by land or air. However, since the war begun, military aircraft have entered Hungarian airspace more than 50 times to reach the Polish airport, which is the main hub for arms shipments to Ukraine. A US plane flew directly from Budapest to the Polish base, and photographs show that a civilian-registered Ukrainian plane was transporting military equipment through Hungarian airspace. Turkish Bayraktar drones and non-NATO munitions for the Ukrainian military may also have been transported through Hungarian airspace.
Publicly, Viktor Orbán's government of Hungary took the most pro-Moscow stance after the Russian invasion of Ukraine, abstaining from sending weapons to Ukraine and more recently, blocking EU sanctions against Russia. The war was a large part in the campaign before the April elections. Unlike most European governments that emphasized the importance of aiding Ukraine and condemning Russia, Fidesz campaigned with a message that Hungary must "stay out" of the conflict, and falsely claimed that the opposition parties want to send "troops and weapons" to Ukraine. As part of that campaign, government members repeatedly stressed that they will not allow weapons shipments for Ukraine through Hungary, stating that they would pose a security risk.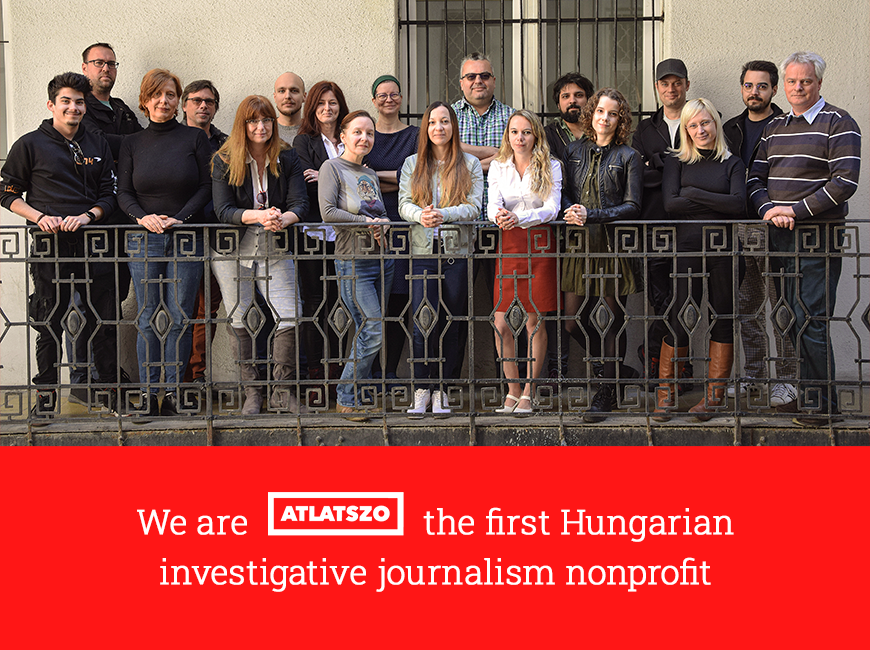 Rzeszów airlift
Despite that, data available on public flight tracking sites clearly show that many military transport planes crossed the Hungarian airspace, bringing cargo the the Polish town of Rzeszów, one of the main transportation hubs of the airlift supporting the Ukrainian forces. Since the outbreak of the war, Western allies have not supplied weapons directly to Ukraine by air, as this could lead to a direct confrontation between NATO and Russian air forces. Instead, the equipment offered by the United States, Canada, Great Britain and other countries is being flown to NATO member states bordering Ukraine, primarily Poland, largely to the aforementioned Rzeszów airport, according to press reports and official reports. The Ukrainians receive them here and transport them overland across the border to the Ukrainian army.
There have been a few press photos of arms shipments to Rzeszów (the British armed forces, for example, showed their offerings to the cameras in February and March), but the Allied states understandably do not document exhaustively when arms are delivered. However, the operation of the Rzeszów airlift can be clearly observed through flight monitoring services, such as Radarbox and Flightradar, which show the daily rotation of massive cargo planes operated by Western air forces at the airport.
C-17 carried cargo directly to Rzeszów from Hungary
Átlátszó looked at the archives of Radarbox which, contradicting the common narrative spread by the Hungarian government, show more than 50 instances when NATO military transport planes carried cargo to Rzeszów through the Hungarian airspace. Based on these flight records, it is hard to believe that weapons destined for Ukraine were not transported through Hungarian airspace.
Canadian CC-130J Hercules aircraft were the most common guests, carrying cargo from Croatia to Rzeszów, sometimes more than once a day – Croatia was among the first Eastern NATO member states to offer arms to Ukraine. Northern Macedonia also offered supplies early on. In March, the Canadian Air Force also carried cargo from there through Hungary. Another returning visitor to Hungarian airspace is a British Air Force Boeing C-17, which is known to be involved in arms deliveries to Ukraine. The aircraft, registration 7712, can be seen in a Metro video of the Ukrainian Deputy Defense Minister taking delivery of a consignment of military equipment.
Of particular note is the NATO Strategic Airlift Capability (SAC), which is based at the Pápa Air Base in Hungary. In early April, the planes returned to their base in Pápa several times while delivering cargo from Sweden to Rzeszów (a week earlier, Sweden had then announced that it was providing additional weapons to Ukraine).
The planes typically flew in the Sweden-Rzeszów-Papá triangle, the Hungarian airport was probably used for refueling, but on 6 April, one of the SAC cargo planes was carrying something directly from the base in Pápa to Rzeszów. Flight records show that the plane, departing from Papa, landed at Rzeszów and then continued on to Sweden in about an hour and a half.
Ukrainian planes likely transported Bayraktar drones
Not only NATO aircraft, but also civilian-registered Ukrainian cargo carriers are frequent in the Hungarian airspace. Several times, for example, aircraft of the Motor Sich and Meridian airlines carried cargo at Çorlu airport in Turkey – a Turkish Air Force facility where Bayraktar drones are tested and their operators trained. Turkey has offered a number of these drones to Ukraine, and they have played a key role in repelling Russian attacks since the early days of the war. On 22 March, one of Motor Szich's Antonovs landed at Budapest International Airport, flew to Corlu base and the next day arrived in Rzeszów, also crossing Hungarian airspace:
Ukranian cargo plane visiting Budapest and returning to the Turkish Corlu airport, a known Bayraktar hubBesides Bayraktar drones, Warsaw-pact pattern ammunition is also essential for the Ukranian army, which still largely uses Soviet-era weapons. After the initial Russian attacks were beaten back, the Ukrainian military leadership could soon run out of ammunition – the type of ammunition they required is available in Eastern NATO member states. According to press reports, the US, with the help of Eastern European partners, delivered more than 50 million rounds of ammunition to Ukraine before the 25th of April.
Bulgaria could be a particularly important partner, as it still produces the hard-to-find 152 mm cannon shells. According to Christo Grozev of Bellingcat, the country has been covertly supplying ammunition to Ukraine via a third country. In April, Grozev also drew attention to a Ukrainian cargo plane flying between Rzeszów and Bulgaria, which was also passing through Hungarian airspace.
A Ukrainian heavy-transport Antonov plane just landed in Sofia… I wonder why.. pic.twitter.com/Vc8iaPNNGl

— Christo Grozev (@christogrozev) April 24, 2022

Like Hungary, the government of Bulgaria has declared that it will not supply arms to Ukraine, as one of the parties in the current Bulgarian government coalition is pro-Russian and disputes over support for Ukraine have threatened to break up the coalition.
Pro-Russian propaganda, hidden support for NATO
From the Hungarian politicians' statements, the public could infer – certainly in accordance with the government's intentions – that no foreign military cargoes destined for Ukraine could pass through Hungary. However, such restrictions were never legislated. In a March decree, the government actually authorized the transport of "military equipment and platforms designed to provide the Ukrainian armed forces with (…) lethal force to another allied Member State" by land and air.
The only restriction they set was that such cargo should not pass directly through the Hungary-Ukraine borders.
This is an easy request for NATO to meet, since the alliance likely had no intention of using the Hungary-Ukraine border, and the region of Transcarpathia, which has an ethnic Hungarian minority, for weapons transit. The two countries share a relatively short border, the region around which is mountainous and has few easily accessible roads. Conversely, the Polish-Ukrainian border is longer, smoother and is closer to the frontlines.
In a March 10 Forbes article, US military experts said that for the time being, almost all shipments destined for Ukraine enter through Poland. They pointed out that the Hungarian-Ukrainian and Slovak-Ukrainian borders would only be practical for transit if the Polish border became impassable (e.g. the Russians took control of the border areas).
Recent polls show that a significant majority of Fidesz voters are more sympathetic to Vladimir Putin and Russia than to Western states: according to a survey published in May, the Russian president is more highly regarded by Fidesz supporters than that of Western leaders or Volodimir Zelensky – almost half of of those polled explicitly sympathetic to Putin. In the same survey, a majority of Fidesz voters (55 percent) said that Hungary should build closer ties with Moscow. This is likely the result of the Fidesz-affiliated media regularly broadcasting pro-Russian propaganda.
While the Hungarian government officially supports Ukraine in line with the common EU and NATO position, a large part of the governing Fidesz party's media machine has openly spread pro-Moscow propaganda, following the Russian occupation of Donetsk and Luhansk and the attack against Ukraine proper. Several media channels associated with Viktor Orbán's government publicized fake news portraying Ukraine as the aggressor, and there have even been calls for Hungary to take part in a partition of Ukraine.
The pro-Russian sentiment of the governing party's camp probably plays a role in the government's failure to emphasise that, as part of the Western alliance, it is actually playing a role in arming Ukraine against Russia. Fidesz-affiliated media is also usually silent on the issue and doesn't report on events that could present Orbán as part of an anti-Russia alliance. For example, the Hungarian government and the state news agency MTI refused to report that Hungary joined a Ukraine Security Consultative Group, an international body coordinating the arming of Ukraine, and that representatives of the Hungarian government took part in its first summit on April 2th.
This silence was broken however on April 30th by an article in the pro-government Mandiner, entitled "Hungary is very much involved in Ukraine's arms supply, but does not directly supply arms", which reported that "Hungary contributes quite a lot of money to arms supplies" through the so-called European Peace Facility – the fund from which the EU buys arms for Ukraine.
Zalán Zubor
Cover image: M777 howitzers and Australian-built Bushmasters transported by Ukrainian-based cargo carrier Antonov Airlines. Source: Australian Dept. of Defense, twitter.com/DeptDefence
Hungary. What do you know about Hungary? from atlatszo.hu on Vimeo.