Ukrainian journalists investigate war crimes instead of corruption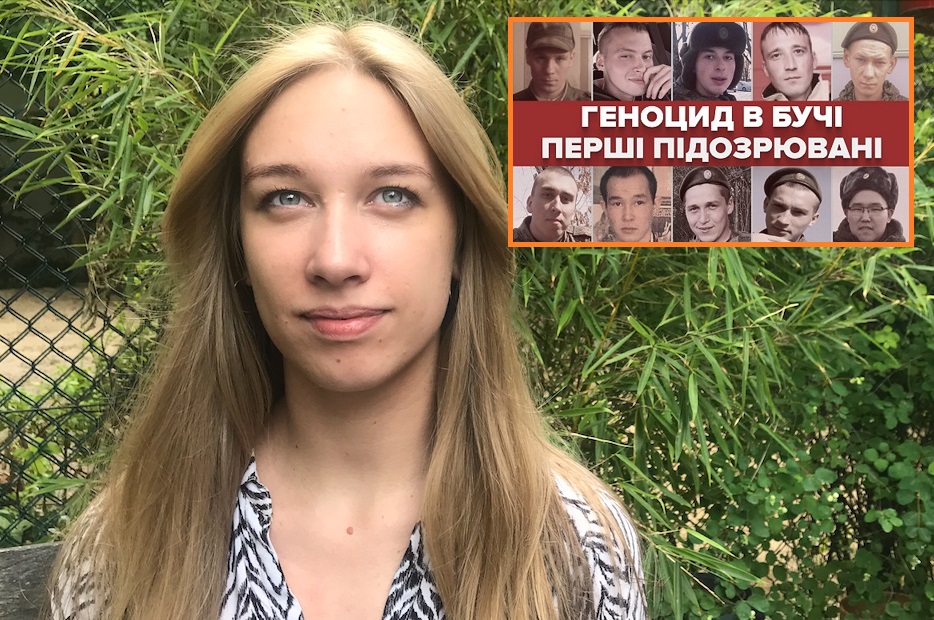 The inhabitants of Andriivka, a small Ukrainian village near Kiev, will never forget the spring of 2022 when the Russians entered the village. They immediately started a "cleansing" and started taking people away for "talks". This is what happened to a man named Ihor, who was later found dead with his hands bound and his body was covered with numerous wounds from torture.  This story – and many others like it – has been detailed and presented by the Ukrainian investigative journalism group Slidstvo.Info. Since 24 February, these journalists have been exposing war crimes instead of corruption and state capture. At a media conference in Berlin we interviewed one of the journalists of this team: Yanina Kornienko described their everyday work.
As the war broke out, the life and work of Ukrainian investigative journalists at Slidstvo.Info took a complete turn. Before 24 February they investigated scandalous murders, high-profile corruption crimes and reported on systematic faults of the Ukrainian governmental system. As the war broke out this team of independent journalists started working on identifying weapons, soldiers and war crimes in their country. One of these journalists, Yanina Kornienko described to Atlatszo.hu how they do it every day.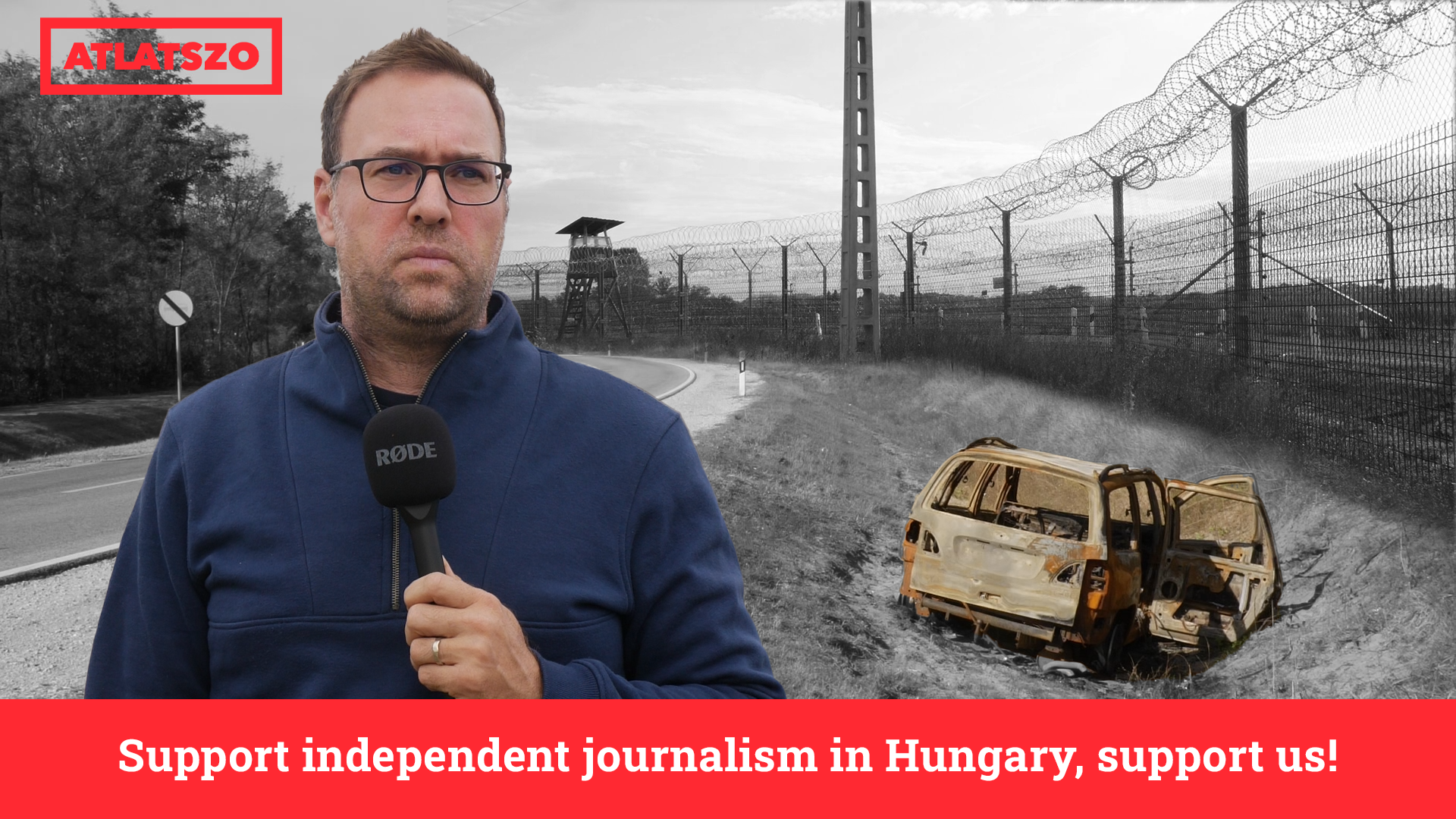 Atlatszo: How did you all at Slidstvo cope with the situation as a journalist when the war broke out?
Yanina Kornienko: When the war broke out we were already expecting something to happen. By then OCCRP (Organized Crime and Corruption Reporting Project) had provided us with protective equipment, helmets, flak jackets, etc. We were prepared and we had some trainings. Also, we noticed something unusual: an oligarch hastily packed his bags the day before the war broke out, and our intelligence sources were also telling us to be prepared.
What sort of trainings did you get?
Bellingcat held online trainings for us on how to identify people and military equipment and on how to work with photos and maps. And another organisation – which focuses on military conflicts – taught us how different Russian missiles explode so we can recognise them,  and they explained what different types of guns look like, etc .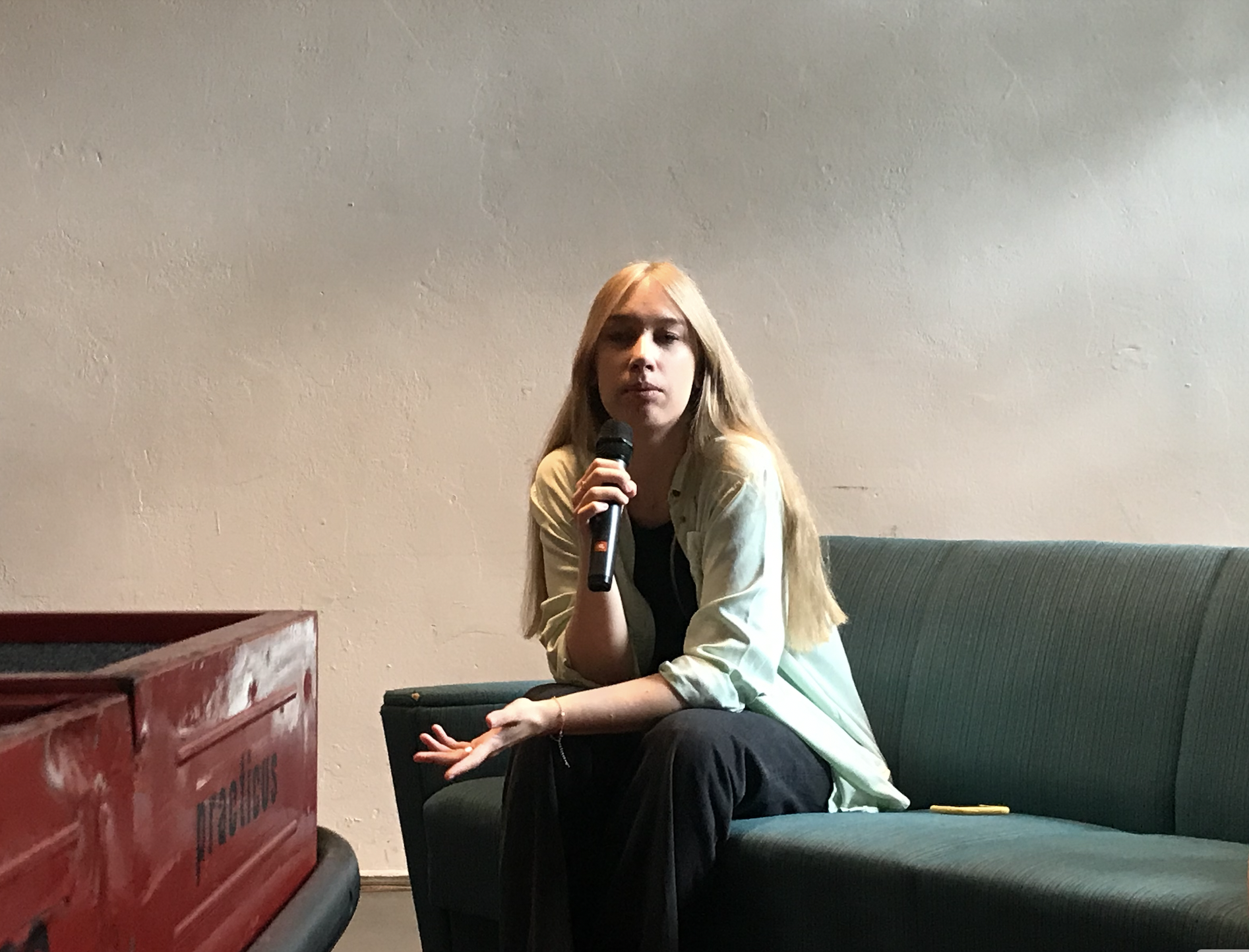 How did you start this rather different kind of work? One week you were writing about corrupt politicians, misuse of power, then this suddenly changed and you started reporting on war crimes.
When the war started, those of us from the team who had kids or relatives that needed protection left Kyiv, because at that point it looked like the Russians might occupy the city. We think that occupation is the worst thing that can happen to journalists. Because they can then be tortured, kidnapped, etc. That is also why some of us left the city. Some of my brave colleagues stayed no matter what. They filmed everything that happened in the Kyiv region at the time, and now we have the largest archive of reports in the Kyiv region. My colleagues traveled to the frontline, and when the situation was hard, they hid in the basements of buildings, etc.
We had to change our way of working super fast; the first thing that came to our mind was that we have to identify soldiers. This is what we started, and we are still doing successfully. Then step by step stories appeared. Part of the team worked on reports (visiting cities and talking to victims), part of the team worked on the identification, and I worked on deportation stories and stories from occupied cities.
Who is your target audience?
Our audience is Ukrainians in the first place and everyone who wants to know what's going on in Ukraine now. I would say our audience is educated and active citizens who want to read reliable and trustworthy information. As investigative journalists, we try to show what is hidden; however, we also want to be effective and prompt during the war. So as well as investigations (our main product), now we also do reports, news, and various important stories. We condemn crimes committed by Russians. We also translate our stories into English because it is important for Ukraine now to tell the world about what is happening here.
Is there internet available everywhere within Ukraine? Are locals able to access your website?
Not really. In some of the  occupied cities people do not have internet access, but most people have access to some telegram channels.
What does an average workday look like for your team? In what ways is it different from the way you worked before the war?
Before the war we had meetings every week, then we had it every day when the war started. The first few weeks were super intensive, we worked 24 hours a day. We wrote news, colleagues in Kyiv traveled a lot around the city, worked on the identification (of Russian soldiers, etc.), and contacted people in different regions to describe their experiences.
Now it is more structured. We have 2-3 meetings every week to discuss stories, and we work for a couple of days on each. We now produce more content than before the war, and we want to keep this up later, too.
 Who and what are you main sources of information?
We collect facts that we found using OSINT (Open Source Intelligence) tools and collect testimonies of victims. For example, we go to the cities that have suffered a lot, finding proof that Russian soldiers had been there, and talk to people about the murders and kidnappings. My colleagues identify those soldiers, create a "catalog" with their faces and show it to the victims. So then people can recognise that and say for sure which soldier was there.
If we talk about occupied territories or deportation, this mostly relays on testimonies of victims, and photos/videos if such exist. In a story about deportation, I got  a leak with Russian Orthodox Church emails and analysed that. To double-check it, I used OSINT.
Do you also get materials from anonymous sources?
Yes, there are some whistleblowers who try to smuggle their recordings out, but this is super risky. I talked to a guy from Kupiansk, the city in the Harkhiv region. This town was occupied in the first weeks of the war because the mayor collaborated with the Russians. The mayor particularly invited them in, but people in the city did not want this. So I just called random people in the city, and talked about what happened. I found a former deputy from the Kupiansk city council hwo was against occupation, so Russians were hunting for him. A few days later, after our conversation, he was kidnapped in the middle of the street during the protest organized by him. This happens all the time in the occupied territories and people are very careful there.
Text and photos by Gabriella Horn. The Hungarian version of this interview is available here.