Roma refugees from Transcarpathia face segregation and humiliation in Hungary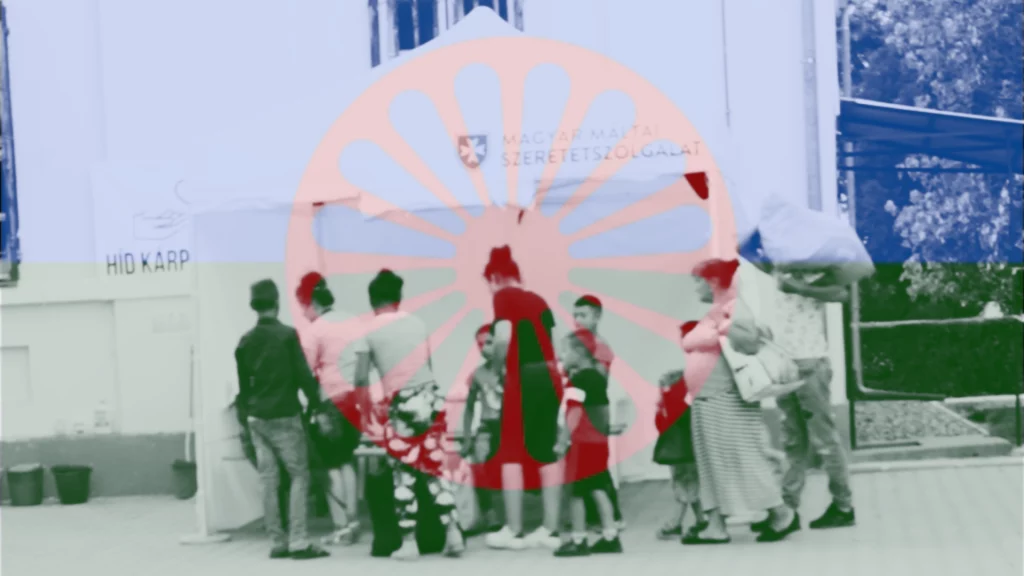 Roma refugees fleeing to Hungary from Ukraine are in a highly vulnerable situation: they mostly grew up in isolated slums, without basic hygiene and education, many of them are completely illiterate. Still, the government is providing virtually no help to integrate them into society. The work is carried out to some extent by NGOs, but the lack of human and financial resources and the deep-rooted prejudices against Roma (which are sometimes also present among civilians trying to help them) make it difficult to achieve success. We talked to NGO staff about their experience working with Transcarpathian Roma refugees.
In the early spring, it was still cold at the helping point of the Hungarian Charity Service of the Order of Malta, with temperatures dropping below minus 10 degrees Celsius at night. So, Anna (a charity worker whose name has been changed due to the sensitivity of the topic) asked a 14-year-old Roma girl to put on a sweater, when she was heading to the playground with a group of refugee children. It turned out that the girl had nothing warmer to wear than a long-sleeved T-shirt.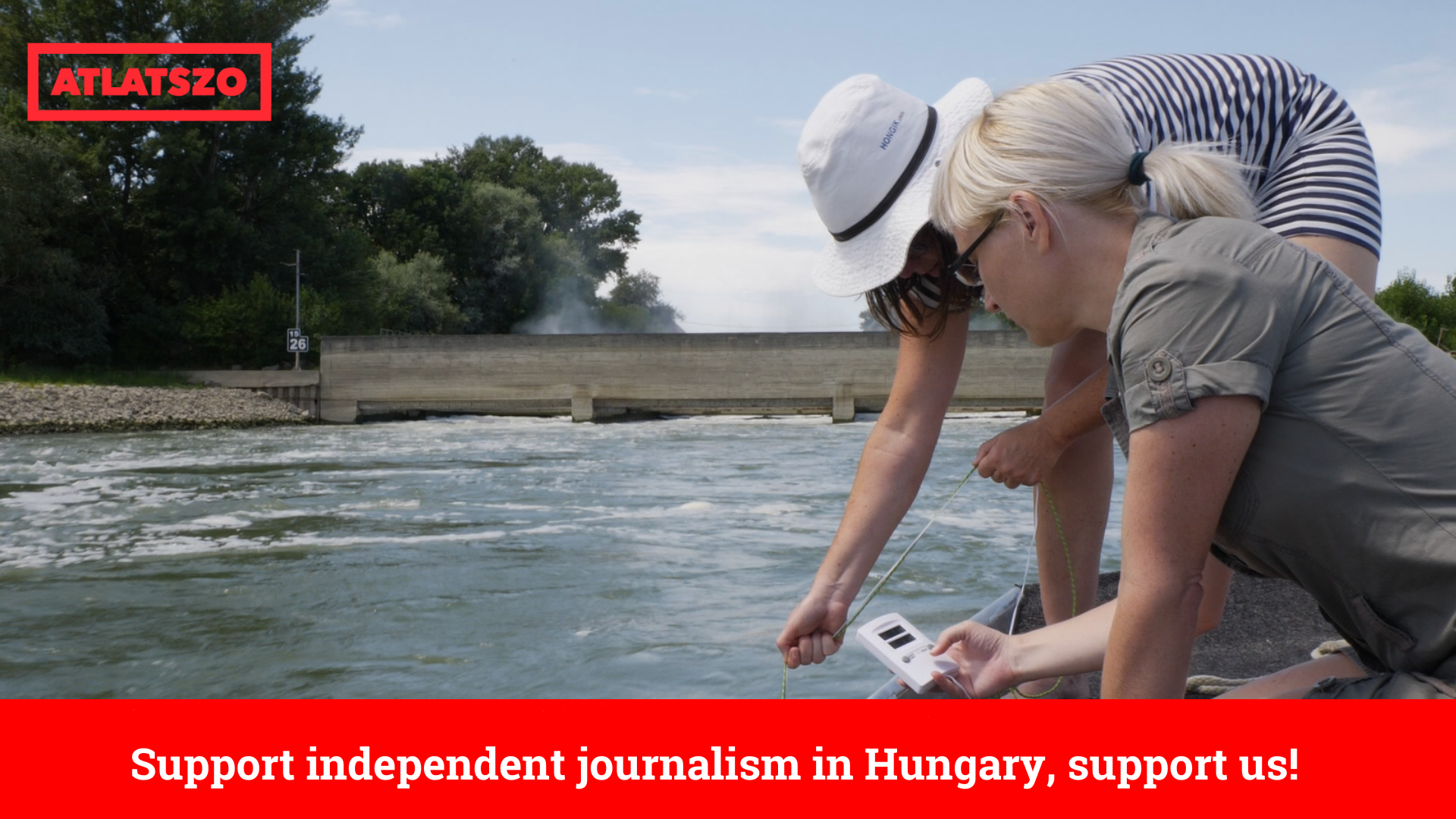 Since she couldn't leave the other children alone, Anna asked a volunteer to accompany the young Roma girl to the kind ladies who distributed the donations and ask them for a coat. A few minutes later, the volunteer returned scared, and the little girl crying. They told Anna, that the ladies scolded them harshly: they said that they won't give a coat to them (they thought that the volunteer was also a refugee) because "they will just bring it back to Ukraine". Anna was shocked: she was used to being welcomed everywhere she went in her "Malta-jacket". She took off her scarf and gave it to the little Roma girl to keep her at least a bit warm.
After the Russian attack on Ukraine, thousands became aware of a world that for many Hungarians had previously existed in complete obscurity in the immediate vicinity of the Hungarian border: hundreds of Transcarpathian Roma that grew up almost entirely isolated from society fled the war to Hungary.
This extremely vulnerable group is now at the mercy of a crumbling refugee care system that the overburned civilian helpers try to hold together.
However, without the effective involvement of the state, the task seems hopeless, and so far only band-aid solutions have been found. In most refugee shelters, Roma refugees are accommodated on a separate floor, and are often helped by untrained and prejudiced volunteers and civilian workers. We spoke to social workers, NGO staff, and researchers to map out the situation in which this vulnerable group in lives Hungary.
From "gypsy camps" to refugee shelters 
The Romaversitas Foundation, which fights for better opportunities in the education of Roma youth, recently presented the results of a three-month research that was carried out by Roma university students. The extensive research mapped out the difficulties of integrating Transcarpathian Roma refugees into the Hungarian education system. The university students visited more than 160 Roma families fleed to Hungary after the outbreak of the war and interviewed them about their current difficulties.
A significant number of the Roma refugees interviewed by Romaversitas used to live in difficult conditions: almost half of the asked households didn't have running water, and 38% didn't have electricity. Romaversitas assumes that a large proportion of the Roma refugees came from the so-called "gypsy camps". These are segregated – sometimes even completely fenced – areas located on the edge of Transcarpathian towns and villages.
"Some people don't live in houses there, but in tents made of rags on sticks"– a Roma social worker, whose mother comes from one of these Transcarpathian slums, tells us. According to her, refugees from such places will find it very difficult to integrate into Hungarian society.
Jenifer Balogh, a young doctoral student who participated in the Romaversitas research, drew similar conclusions from her interviews with the Roma refugees. According to her, the "gypsy camps" can best be described as an outlawful entity. "It's something without control" – the second-year student of the doctoral school of the University of Debrecen explains to Átlátszó – "most camps have gypsy schools and gypsy kindergartens, but there are no consequences if you don't enrol your child".
"It shows beautifully" – she added. Jenifer explained that when she conducted her first interviews, some of the Roma refugees started to back out when she ask them to sign the GDPR agreement. She later realized that this was because they were ashamed to admit that they couldn't sign the paper. From then on, she always reassured them that it was OK if they couldn't sign it, drawing an "X" or a sun symbol would do.
"If you could see the questionnaires! Almost ten of the twenty questionnaires are signed by drawing an X or a sun symbol."
– she said. Oláh Orbán, another Romaversitas researcher had similar experience with signing the privacy statement. The Roma social work student is very concerned about this phenomenon. He fears that illiteracy makes Roma refugees very vulnerable.
"You can get them to sign anything" – he said. "They're very exposed to that."
Facing racism even from charity workers
The background of the Roma refugees is often difficult to manage for volunteers and NGO workers helping the refugees fleeing Ukraine. In Anna's experience, in many cases they are even treated with hostility. The former worker of the Hungarian Charity Service of the Order of Malta, remembers one case when the woman distributing the donations asked her: which child would she take the baby wipes for, a normal child or a gypsy? When Anna questioned the workers, it turned out that there was supposedly a family that went back and forth between Ukraine and Hungary and always took the donations home.
According to Anna, many aid workers think that the Roma from Transcarpathia are not really refugees, but are just taking advantage of the system. "They think that the Roma people only came over because life is better here, and they are not really fleeing the war, because there is no war where they live" – the former charity worker tells Átlátszó, who went to the border to help almost immediately after the war broke out. "Most of them don't understand that there might not be bombing, but there is no work or food there either" – she adds.
Orbán Oláh, who has interviewed nearly 30 different Roma families, also thinks that this prejudice is nonsense:
"They clearly and unanimously mentioned the war when we asked them about the point at which they decided to flee. They said that they had no choice because the shops were closing, they had no food"
– he says. "Even though there were no soldiers or tanks, sirens were sounding everywhere. They told me that children were screaming in fear at the sound of the sirens." The first-generation intellectual, who struggled his way up to university from a family of abject poverty, himself experienced numerous instances of prejudice because of his Roma origins. For example, he says he is regularly stopped by security guards on his way out of the shop for a "routine check".
"I personally understand that they are tense" – Orbán adds. "There is a lot of work, a lot of administration. Maybe they haven't eaten anything that day. However, the tense situation doesn't explain why someone is behaving in a racist way".
Orbán is passionate about the "Roma issue", this is the main reason why he wanted to be part of the Romaversitas's extensive research. Now he feels mostly hopeless.
"How can Roma refugee families be integrated into Hungarian society if the country doesn't even have a suitable strategy for the Roma who have been living here for a long time?
– he asks.
One Roma social worker we had the chance to speak to feels that the perception of Roma in Hungary has not changed much in recent decades: "Imagine that when you are at home you are safe, but the moment you step out on the street you are on alert because you don't know where you might get harmed. That's what I've lived in for 38 years" – she adds bitterly.
Stuck in refugee shelters
NGOs assisting in the accommodation of refugees reported that Roma families were much more likely to be stuck in refugee shelters than other refugee groups. The Research by the Romaversitas Foundation found that this may be mainly because these families don't have the money or the social network to rent a flat, or travel abroad. Of the 161 Roma refugees interviewed by the researchers of the foundation, 110 were still living in refugee shelters.
This phenomenon was already evident at the beginning of the war. Anna, who helped along the border after the outbreak of the war, reported that mainly Roma families lived in the building that was set up for long-term residents in the refugee shelter of Beregsurány. "It was difficult to find a place for them because there were so many of them" – says Anna. "Sometimes there were families of 20 people. Of the 20 people, 16 were children. Most of the civilians offering accommodation at that time couldn't accept these large families."
Many of the refugees coming from Ukraine to Hungary have now gone abroad or have been able to find work and rent accommodation, but the Roma families face great difficulties to do the same. According to Lilla Eredics, a researcher at the Romaversitas Foundation, this is mainly due to structural problems. "Poor people simply do not get into the housing market, and especially not the Roma from deep poverty" – said Lilla at the event presenting the finding of the research. She says that due to the prejudice deep-rooted into the Hungarian society, it is difficult for a Roma family to find housing even if they have money and has only one or two children.
Anna says many are only willing to rent to Roma refugees on brutal conditions. She knows about several cases where Roma refugees had to pay unrealistically high prices for renting a flat in Budapest.
According to the researchers we interviewed, conditions in most of the refugee shelters are not bearable in the long term. Sometimes several families are housed in one room, and showers and toilets are usually shared by an entire floor. Jennifer Balogh, a second-year student at the University of Debrecen's doctoral school of education, has been particularly shocked by the conditions in some of the refugee shelters.
"I left one of the refugee shelters almost crying"
– she said. "It was hard to see the situations that families and children can get into, how they are treated in a place. Really like a beaten dog" – the young Roma doctoral student told us. Jennifer was very touched that families could keep their spirits up even in this situation. "I enjoyed being among them because I grew up in a similar environment. A family-oriented, loving family like theirs" – she said.
Jennifer also faced discrimination, being regularly treated as a foreigner by students and teachers at her university who didn't know her. In one case a teacher even told her that Gypsies are stupid.
The segregation is visible
Anna, who volunteered near the Ukrainian border, found that the Roma were segregated from the very beginning. "In the gymnasium where the refugees were housed, the Ukrainians were placed on one side of the hall and the Roma refugees on the other" – she told us. According to her, the staff did it this way because they wanted to make the Ukrainians feel safe and didn't want the Roma children to disturb the Ukrainians. "If you were Roma, you were almost certainly sent to one end of the room" — she said.
This practice doesn't seem to have changed much since then: although the Romaversitas researchers we interviewed visited many different refugee shelters, they know of only one place where Roma refugees weren't completely segregated.
"I met one person who lived on the same floor as the Roma refugees, but I think he was put there because he only spoke Ukrainian."
– Orbán Oláh recalled after much thought when asked if he had experienced such a thing. In Oláh's experience, Roma refugees are segregated from others in refugee shelters. Most of the institutions he visited only accepted Roma refugees. And in those places that didn't only host Roma people, they were accommodated on separate floors.
The director of the Romaversitas Fundation, Boglárka Fedorkó, summed up clearly the situation when we asked her about the segregation of Roma refugees:
"It is obvious from the experience of the researchers that there is a huge degree of segregation."
– she stated. According to her, when the researchers asked the workers of the refugee shelters why the Roma refugees are isolated from the others, in several cases they replied that the Romas refugees all come from one village or town and they didn't want to separate them. "Then, of course, it turned out that no family came from the same village" – she added.
According Boglárka Fedorko's experience, in the BOK hall, which is currently the official place to distribute refugees between different refugee shelters, they often decide where to send refugees based on ethnicity (other sources also confirmed this claim to Átlátszó). "There are three or four places where they know there are many and the Roma refugees are directed there" – she said.
"The government doesn't want to integrate them into the society"
All of the NGO workers researchers and volunteers we asked, felt that the Hungarian government left the Roma refugees alone. Yet without its help, the proper integration of the Roma refugees seems almost impossible.
Despite the government's claims of shouldering much of the burden of the Ukrainian refugee crisis, Hungary accepted only a fracture of Ukrainians fleeing the war. Even with the small number or refugees, the government care system is performing poorly, and NGOs and volunteers are trying to fill the gaps with varying degrees of success.
According to Anna, the government's passivity means one thing: "they don't want to integrate them into society, they want them to go back to Ukraine" – she says – "they are only needed to come here to work and then go back". Anna fears that getting practically no help from the government and being rejected by a large part of society break the Roma refugees and they will go back to Ukraine, as some have already done. Anna has experienced many times that when Roma refugees complain about something, they are told that if they don't like the treatment, they can "go back to Ukraine". She heard this phrase not only from civilians, but also from doctors and social workers.
Written and translated by Boglárka Rédl. Hungarian version of this story. Cover graphic: Átlátszó montage.