London-based V4 Agency is Orbán's propaganda machine disguised as global media product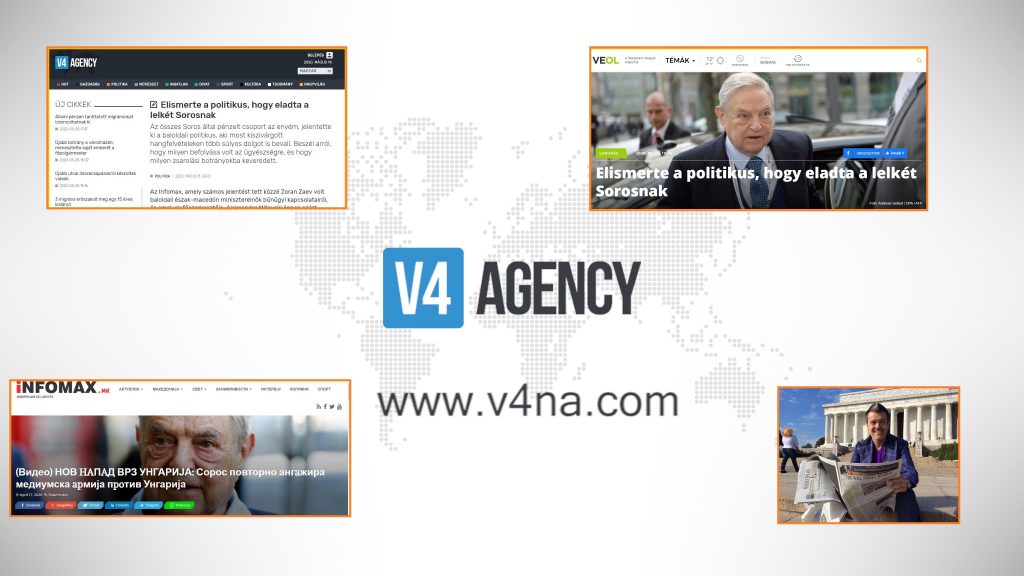 A venture of Fidesz-allied political strategist Árpád Habony, bilingual news site V4NA channels misinformation between Hungary, Slovenia, and North Macedonia. The ambitions fuelling the self-styled news agency, however, are curtailed by its meagre capabilities.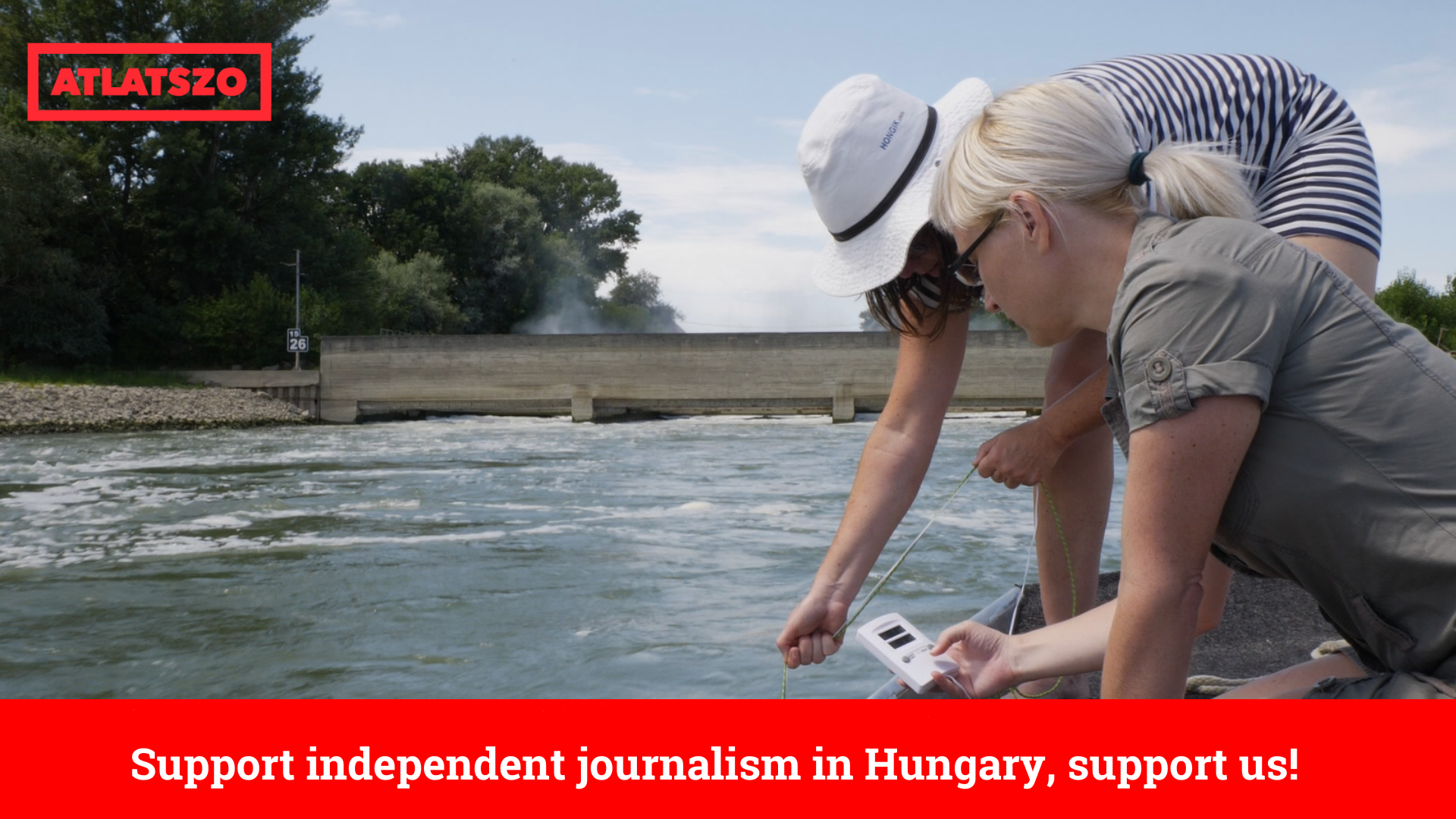 Bilingual news site V4 News Agency, or V4NA has been permeating the Hungarian information ecosystem with international news selected and translated on a basis identical to the Fidesz agenda for more than a year now. The messages of media allied with the party of PM Viktor Orbán paint a picture of the Western Europe as a post-apocalyptic wasteland, overrun by hordes of migrants financed by George Soros.
The man behind the message, Árpád Habony, informal advisor to Orbán, holds a stake in V4NA as well.
We conducted a review about online news published in Hungarian, our findings showing that V4NA is now one of the three main sources right-wing media gets their international news from, in addition to state news agency MTI reports and in-house translations. Our analysis of the more than 500 news pieces referencing V4NA during the last three months shows that media belonging to Fidesz-friendly media holding KESMA especially rely on the agency: the top 5 includes news sites Origo and 888 and the online versions of both the Magyar Nemzet political daily and the bunch of regional daily newspapers.
V4NA have therefore effectively replaced the role of Russian propaganda outlets such as RT and Sputnik in the Hungarian information ecosystem. Experts agree that after the 2013 renaissance of Russian information operations against the West, media friendly with the Orbán government — that now, on the basis of revenue, comprise nearly 80 percent of Hungarian media — used to peddle Russian disinformation on an unrivalled scale.
Thanks to V4NA, Orbán's media allies now are able escape the stigma of doing Russia's job all the while maintaining a steady stream of news selected to fit the very same messages.
The news provided by V4NA also find their way to the Balkans. Data acquired using Mediatoolkit's media monitoring service demonstrates that aside from Hungary, online media based in Slovenia and North Macedonia are the most keen on republishing V4NA items. Notably, in the last few years Hungarian elements have gained influence in all of the companies behind these media — the news sites of NovaTV24 and the weekly Demokracija in Slovenia, as well as Netpress, Infomax and Kurir in North Macedonia.
These media acquisitions in the Balkans were spearheaded by a pair of former executives of Hungarian public media, Ágnes Adamik and Péter Schatz, but evidence have long suggested that their activities hide cash injections to media allies of local political actors and so serve Orbán's foreign policy aims of cultivating allies in Slovenia's SDS party and North Macedonia's VMRO-DPMNE whose former leader, Nikola Gruevski has been controversially granted asylum in Hungary two years ago.
Political strategist Árpád Habony, a notorious strongman of Hungarian politics who is known for his informal, but longtime association to Orbán, is believed to be one of the main drivers behind the southward moves of Budapest. Habony — who can boast to have orchestrated three successive electoral victories for Fidesz — was reported before to be peddling strategic communications advice through a consultancy firm all around the Balkans.
UK-registered V4NA Ltd. and Ripost Média Kft., a media firm whose ownership has passed from Habony's allies to KESMA in 2018', were recently reported by Slovenian investigative site Necenzurirano to be the intermediaries in channeling some 4 million euros, originating from Hungarian circles, to the two countries since mid-2018.
The Budapest-Ljubljana-Skopje triangle has been used for disinformation before, as evidenced by a media campaign based upon a top Fidesz politician entering a piece of fake news originating from Nova24TV into the Hungarian political discourse some years ago.
V4NA now elevates this disinformation risk to a systemic level, as it passes selectively featured news items translated into English along the lines of Hungarian influence in the Balkans — an easily influenced region, divided by scores of linguistic, cultural, and even alphabetical borders.
The ambitions fuelling the self-styled news agency, however, are curtailed by its meagre capabilities. V4NA markets itself as a full-fledged news agency, with still available sales material advertising 24/7 "fast responding news teams" all around the continent. Its current output, however, is limited to a paltry average of 15 pieces of news articles in Hungarian on a weekday, and even less in English.
Even these pieces of news are straightforward translations or bloggish selections of openly available online news from elsewhere, and not original reports from the ground. We found absolutely no indication that V4NA currently provides other numerous types of content —photo, video, infographics — it originally intended to, according to a price list still available on their servers. It not only did forgo expanding their news services into other languages, but they even stopped providing French, a formerly adopted language for content in September 2019.
Other signs point to the site falling early from the grace of Hungarian media elites. V4NA was effectively dropped as a source for Hungarian state news agency MTI after the Hungarian public media was sucked into an absurd media campaign originally championed by the site shortly after its establishment in spring 2019.
The media campaign targeted Judith Sargentini, a Dutch MEP who has featured longtime in FIdesz's crosshairs thanks to her former role as rapporteur in EU Article 7 proceedings against Hungary. Hungarian public media, with a number of aggressive news segments on television and even by filing a police report have initially taken up V4NA's claims that Sargentini's Groenlinks party, in a short Youtube documentary on Hungary, has allegedly committed criminal copyright infringement by including a few camera shots featuring Orbán that had originally been recorded by Hungarian public television. The narrative was abandoned shortly after, and to this day — aside from a sole Orbán interview — the two reports associated with the Sargentini copyright case are the only reports of MTI referencing V4NA.
It is unclear how the site is able to remain afloat. V4NA supposedly charges 450 euros monthly for a basic subscription package and has a 'full deluxe' subscription service for more than 1800 euros, but the level of the service it currently provides is both outmatched in Hungary and in the English-speaking world by free or cheaper alternatives. Evidence points to their clientele including only Hungarian media and their allies in the Balkans.
This rare example of a V4NA-produced video didn't exactly go viral. Source: V4NA / Lokál / Youtube
The owners who have to finance any probable losses of V4NA Ltd. are reported be New Wave Media Group Kft. (57 percent), which is, in turn, owned by KESMA, as well as Habony's Danube Business Consulting Ltd. (40 percent) and Kristóf Szalay-Bobrovniczky (3 percent), who is the former Hungarian ambassador to the United Kingdom.
Written by Márton Sarkadi Nagy. You can read the more detailed Hungarian version of this article here.