Pole and Hungarian brothers be – EU member states fuel the rise of pro-government propaganda with taxpayers money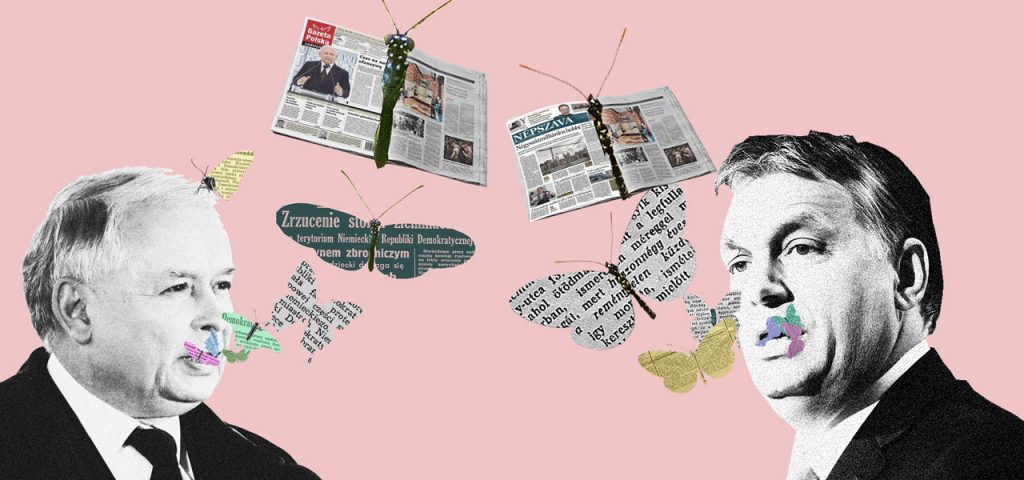 With almost 500 media titles owned by one pro-government foundation and hundreds of millions of euros of state advertising yearly to fuel it, the right-wing Hungarian government built the largest propaganda machinery in Europe since the fall of the Berlin Wall. Poland follows suit with a growing stream of taxpayers money transferred to media openly supporting the governing party. In return, both governments can count on propaganda broadcasts and no difficult questions from journalists.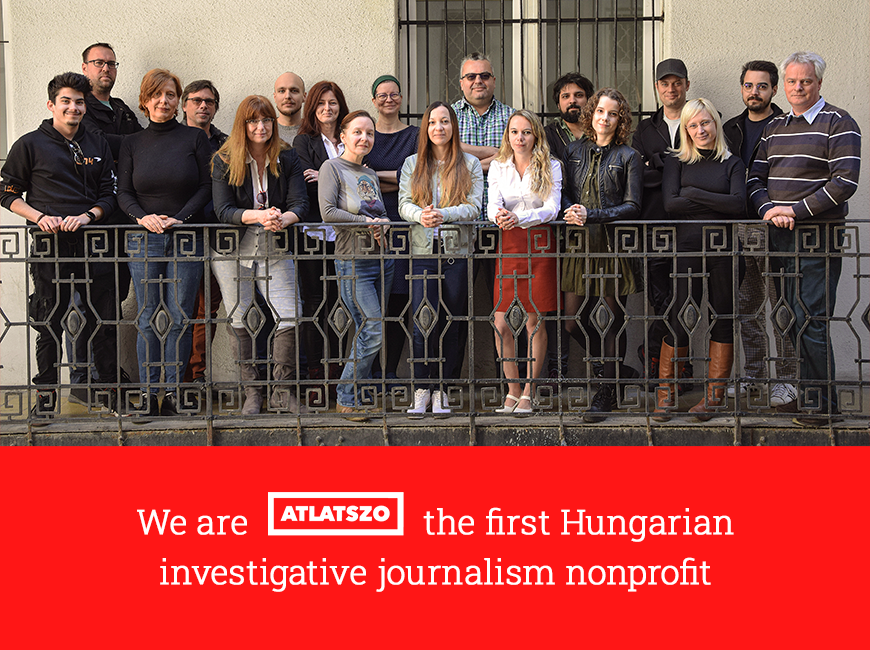 On 7th April 2018, one day before the third general election in a row won by Fidesz party (with a two-thirds majority in the Parliament), all 19 regional Hungarian newspapers ran front pages with the same interview with Prime Minister Viktor Orbán. All of them had the same headline: "Both votes to Fidesz!".
These regional newspapers had three, officially independent private owners back then. 14 of them were owned by Lőrinc Mészáros, now one of the wealthiest businessmen in Hungary and a childhood friend of the Prime Minister Orbán. Three – by a shady Austrian businessman Heinrich Pecina, famous for closing down the left-liberal Népszabadság daily newspaper in 2016. The owner of two other newspapers was the late Andrew G. Vajna, a world-famous Hollywood producer known for his Rambo- and Terminator-movies, who became a media tycoon in Orbán's Hungary.
United they stand
A few months after the general election, in November 2018 Lőrinc Mészáros bought up Pecina's and Vajna's regional newspapers, and on the same day he offered all of his media assets to a newly-founded Central European Press and Media Foundation (CEPMF), led by a newspaper publisher known for his loyalty to Viktor Orbán. He did so for free, as a gift. Other Fidesz-leaning media owners, like Mária Schmidt, chief historian of the Hungarian government, or Ádám Matolcsy, son of the president of the central bank of Hungary, followed suit and also donated media companies to the foundation.
CEPMF became the largest media owner company in Hungary, after overtaking 14 media companies, 476 media titles – including cable news channels, internet news portals, tabloid and sports newspapers, all of country's regional newspapers, several radio stations and numerous magazines. According to ownership limitations and thresholds of the 2011 media law of Hungary, this move should have been banned by the Media Authority and the Competition Authority, but the government signed a decree which labelled the legal entity of "national strategic importance", what exempts it from any competition supervisory process.
The cooperation of pro-government private media was very visible well before the official merger: when there was an important message to push, officially independent media outlets worked in unison. The same message was spread by every internet news site, newspaper, TV and radio channel. The highly centralized political messaging was obvious.
This political heavy machinery was used to defame opposition candidates by deliberately creating and spreading fake stories before the 2018 general elections, which resulted in an election win for Fidesz (and more than hundred lawsuits won by the targets of character assassination campaigns against government-aligned media companies later in the election year).
That strategy paid off, also literally. According to data collected by Átlátszó and Mérték Média Monitor think tank, between 2010 and 2018 the Hungarian state – including every state-run organisation, municipality, and state or municipality owned companies – spent EUR 1,2 billion on advertising campaigns. The second and third Orbán-government itself (2010-2014 and 2014-2018) spent EUR 235,3 million on propaganda labeled as "governmental information campaigns". Most of this amount was spent at loyalist media outlets, and fueled the rise of the pro-Orbán media ecosystem.
State advertising is the primary source of income for the pro-government news media outlets, including state-run public media broadcaster, which has a yearly budget of EUR 260 million in 2019, which is 25% of the Hungarian news media market's total revenue. Pro-government private media received EUR 225 million in state advertising in 2018, according to data obtained from advertising research company Kantar.
"If needed, we shoot immediately"
What the government gets from this type of media in exchange of state financing is uncritical loyalty and propaganda weaponry. They use a wide range of tools: disinformation, smear campaigns, labelling, defamation, libel, fake news, conspiracy theories, trolling and online harassment targeting politicians, civil organizations and journalists. Some of the most blatant campaigns gained international attention, like the anti-migrant campaign, the anti-Soros-campaign, or the pro-Russia efforts of the Fidesz media machine.
Domestic opponents of the Hungarian government are targeted with heavy use of manipulated or out of context imagery, made up stories, fabricated numbers, anonymous "sources", fictitious "victims", created "experts" and disinformation. Opposition politicians are character assassinated with allegations about homosexuality (in recent years, Orban's government has been leading a coordinated homophobic campaign), islamism, sexual misconduct, domestic violence, unethical business conduct or outright corruption. Independent or critical journalists and NGOs are often labelled as Soros puppets, traitors, non-patriots, news fakers. Gábor G. Fodor, the editor-in-chief of the pro-government 888.hu news site commented his professional role in an interview straightforwardly: "We do politics. We are warriors, and we are not ashamed about it. (…) If needed, we shoot immediately."
Click here to read the rest of the article on Vsquare.org
Written Attila Bátorfy (atlatszo.hu), Magdalena Lemańska, Paulina Mazurek, Konrad Szczygieł (Fundacja Reporterów). You can read the Hungarian version of this article here. 
This investigative project was financially supported by the Global Anti-Corruption Consortium aimed at the Visegrad countries. Member centers Direkt36 and Átlátszó from Hungary, Ján Kuciak Investigative Center from Slovakia, Fundacja Reporterów from Poland and investigace.cz from the Czech Republic are working on the project.