This is how Fidesz reintroduced one-party rule over the media system in Hungary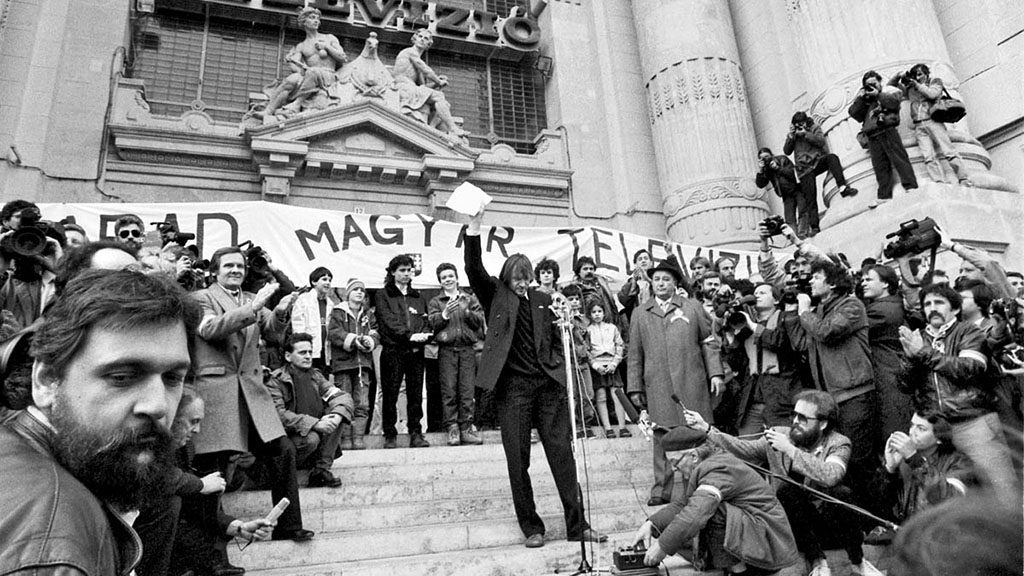 This article was written for OKO.press, who published it in Polish. OKO.press is a non-profit, investigative journalism and fact-checking project created to preserve freedom of speech and secure availability of information in Poland. In the last two years OKO.press became a widely recognised, oftenly cited medium supported by unique community of its' readers.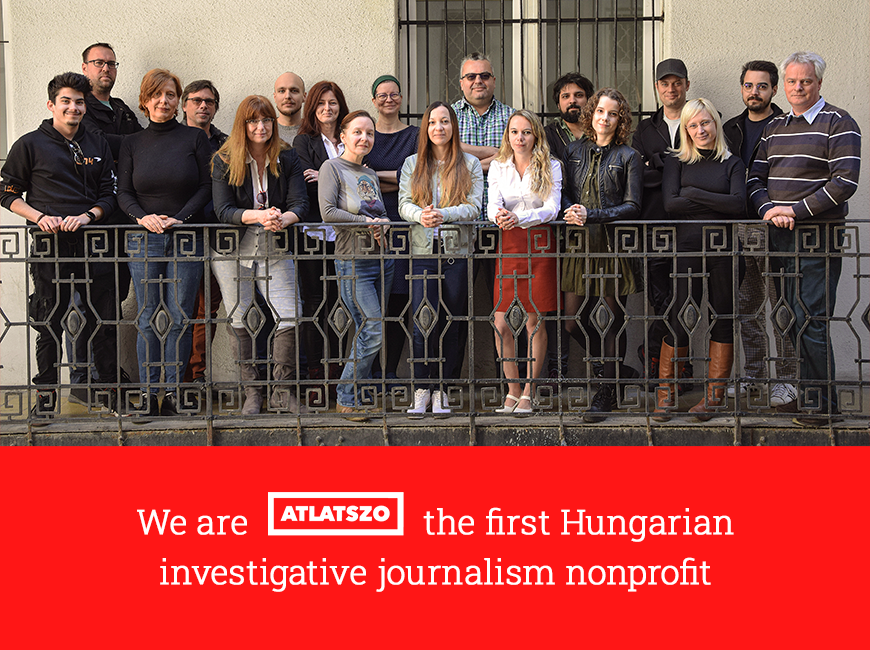 On 15th March 1989 the "Young Democrats Party" Fidesz co-organized a demonstration in Budapest for the freedom of the press. Demonstrators representing 31 independent organisations marched to the headquarters of the state-run Hungarian Television, protested its one-sided, pro-government coverage, declared that it belongs to the whole nation, and put up a banner saying "Free Hungarian Television", signifying the end of one-party rule over the mainstream media in Hungary.
On 17th December 2018 Hungarian Televisions armed guards forcibly removed two opposition MPs from the builiding, who were there to demand an independent and unbiased public service media, many years after the very same political party which championed to break down the communist one-party states mass media monopoly in 1989, turned the state-run Hungarian public media service provider into a blatant pro-government propaganda machine once again.
Protesters are gathering in front of the public service media's headquarters Monday evening. Five to ten thousand people demonstrated on Sunday against the Orban government, and the demonstration ended with a few thousand protesters walking to the public service channel's headquarters in an industrial suburb.
After their landslide victory in the 2010 general elections, Fidesz formed a government second time in Hungary, and decided not to make the mistakes again which they thought cost them the 2002 election defeat. One of the scapegoats was the so called "left-liberal media dominance", a rather speculative theory that the Hungarian mass media system generally preferred leftist and liberal political parties over nationalist and right-leaning ones, and contributed to the fall of the first Orbán government (1998-2002) significantly.
After being defeated in 2002, Fidesz continued to build a party-controlled private media empire with the help of businessmen close to the party, and with the kind assistance of the Hungarian state, which at that point of time was distributing its media subsidies and advertising budgets according to the parliamentary strength of the different political parties. This means that just as opposition politicians did get their airtime on public service media channels, opposition-leaning newspapers and media enterprises did get their chunk from public institutions and state-owned companies advertising budgets – this was the consensual modus operandi since the first free elections in 1990.
Between 2002 and 2010 Fidesz enjoyed significant media power and visibility being the largest opposition party in Hungary: they controlled newspapers, tv channels, radio channels, and got their fair share of airtime and representation in other media, both public service and privately owned. Fidesz-controlled media companies did a great job exposing the then socialist governments corruption and wrongdoings, other media carried the scandals according to their newsworthiness. Fidesz politicians maintained a good relationship with the press in general, encouraged any investigative journalist to dig up dirt on the government, I myself even got awarded by the now defunct "human rights group" of the party for reporting on police brutality against demonstrators during the 2006 demonstrations and unrest.
However, this era of politically balanced and diverse media coverage of political news in Hungary came to an end after Fidesz regained government power with a two thirds majority in the Parliament in 2010. It did not happen abruptly, but over the past 9 years the government utilized its legislative powers and the vast financial resources of the Hungarian state provided by the taxpayers, to continue to combat the evil "left-liberal media dominance" by taking over the public service media provider (including the national televison and radio service and the national news agency) and turning it into a government propaganda machine, buying up private media companies and starting countless new ones primarily financed by the state, while blackmailing, bankrupting, or shutting down media outlets critical to the government.
Once the governing party gained control over a media channel, they banish any opposition argument or critical voice from the news feeds of the Hungarian people, whom Fidesz thinks they represent exclusively, therefore any criticism of the government, or exposing wrongdoing is equivalent to a very dangerous attack on Hungary itself. What is left is the uninhibited praise of the Prime Minister, his policies and his government, and aggressive and often defamatory attacks on his critics, including opposition politicians, NGOs, and independent journalists.
The Hungarian propaganda media launched new attacks against Blanka Nagy, the high school student who spoke out against the government at several protests during the winter. Nagy has already won defamation cases against three pro-government outlets: Lokál, Ripost, and Origo. However, after the lost court case Origo launched another attack, publishing her school reports.
The now all mighty pro-government media empire in Hungary has a special characteristic: when there is an important message to push, they work in unison. The same message is spread by every news site, newspaper, TV and radio channel; sometimes even headlines are the same. Although these media companies are privately held and technically independent from the government, the highly centralized political messaging is obvious. This political heavy machinery was used to defame opposition candidates by deliberately creating and spreading fake stories before the 2018 parliamentary elections, and resulted in more than hundred lawsuits lost by the government-aligned media companies in the election year.
Prime minister Viktor Orban often accuses independent media outlets of being 'fake news.' However, numbers suggest that it is the pro-government propaganda outlets that are willing to lie for political gain.
The centralized nature of this media conglomerate became even more obvious when owners of a vast majority of Hungary's pro-government media outlets – including cable news channels, internet news portals, tabloid and sports newspapers and all of Hungary's county newspapers, several radio stations and numerous magazines – donated hundreds of media companies to the newly created "Central European Press and Media Foundation" led by a newspaper publisher known for his loyalty to Viktor Orbán in November 2018.
According to our calculations 112 newspapers, online media outlets, outdoor advertising companies, radio and TV stations belong to the media empire serving the Hungarian government. These are the companies that spread the Fidesz party's messages around the country. How did this media conglomerate emerge and how are they connected?
The financing of this pro-government media conglomerate relies primarily on the state, Hungarian taxpayers pay the bill of brainwashing in the form of multi-billion HUF "governmental information campaigns", like the infamous anti-Soros campaign which cost EUR 40 million in 2017, and state-owned companies often equally ridiculous advertisement campaigns.
The Hungarian government spent more than 40 million euros last year on advertising its two 'national consultations' and communicating the 'results' of those, Atlatszo learned after filing a freedom of information request for the detailed budget of the above-mentioned propaganda campaigns.
Our last years investigative report on a secret luxury private jet used by PM Viktor Orbán, and a secret luxury yacht used by Fidesz oligarchs provided a case study on how things play out in this brave new media system if something troublesome is revealed about the government. Stories all over the pro-government spectrum, dozens of state-run and privately held outlets pushing the same content, trying to re-frame the scandal which was about the prime minister using a private jet secretly and his business partners holidaying on a luxury yacht with headlines like "Pro-migration forces have started a defamatory campaign".
Viktor Orbán himself referred to the scandal in his regular weekly radio interview like this: "Thus, we need to make it clear that if someone hits us, they can expect an answer: what goes around, comes around" – he said. A few days later I myself became the top story on multiple pro-government news channels, including the prime time newscast of a national commercial TV station, as a Soros pundit "conspiring in Brussels against Hungary".
The pro-government media empire in Hungary has a special characteristic: when there is a very important message to push, they work in unison. The same message is spread by every website, newspaper, TV and radio channel; sometimes even headlines are the same. This week brought another example of this close cooperation.
Written by Tamás Bodoky. You can read the Polish version of this article here.