Government spent twice as much on anti-Soros propaganda than on helping persecuted Christians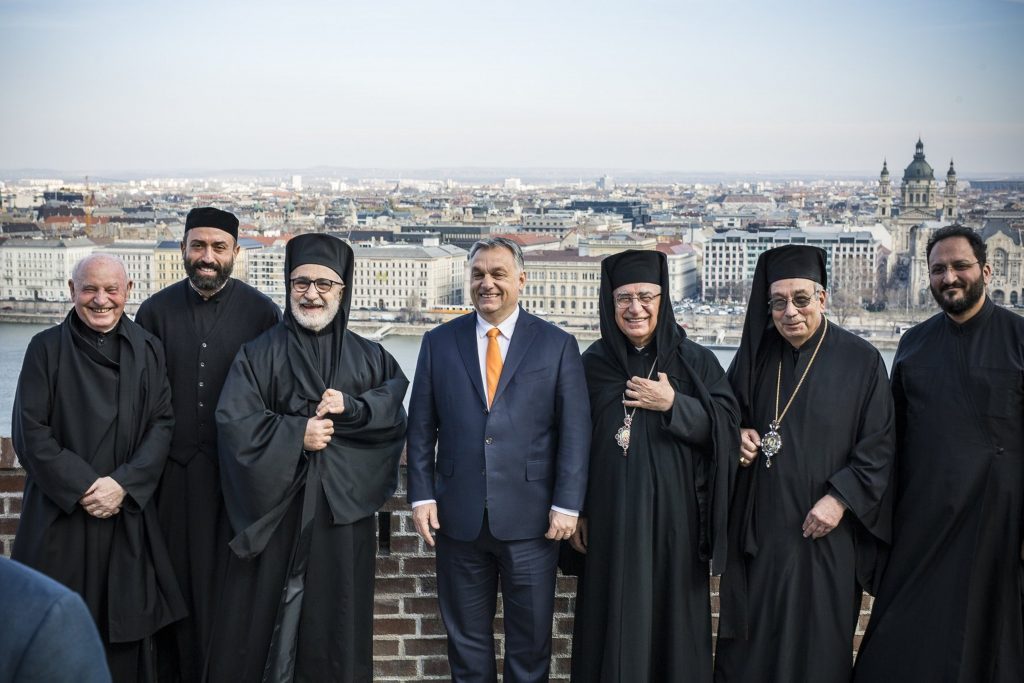 According to data obtained by Atlatszo, the Hungarian government spent 18 million EUR on the Hungary Helps program by now. In comparison, the 2017 propaganda campaign against George Soros costed twice as much for the taxpayers, and the government spends 26 times more money on the Puskás Stadium under construction in Budapest.
Átlátszó obtained through a Freedom of Information Request the spendings of the Hungary Helps Program. According to the spreadsheet we received, the Prime Minister's Office spent 6,1 billion forints (18 million EUR) on the Hungary Helps program from its start until the present day.
1 billion forints (3 million EUR) were spent on aid to Libanon, Iraq and Syria received 2 billion forints (6 million EUR) each, and grants of 300 million forints (900,000 EUR) were sent to Jordan, Kongo and Nigeria.
Since the 2015 refugee crisis, the Hungarian government keeps repeating that the muslim migrants pose a huge threat to the majority Christian Europe. Despite the rhetoric, the government let the refugees entering illegally from Serbia pass the country in their way to Western Europe for a while. Moreover, there was a time when authorities loaded the refugees on buses helping them reach their destination country.
Then the Hungarian government built fences along the Southern border, and the asylum seekers are often left without enough food in the transit zones functioning as de facto prisons. Today very few people attempt to enter Hungary illegally. Despite this, the government maintains the state of emergency in connection with "the crisis caused by mass migration": in 2017 the law enforcement costs amounted to 155 billion forints, adding another 99 billion in 2018. Anti-migration propaganda spendings amount to tens of billions of forints.
Meanwhile, in 2016 the government started a program named "Hungary Helps", pointing out that migration issues must be dealt in the countries where the problems occur.
"The humanitarian policy of the Hungarian Government is based on the principle that help must be delivered where the problem is, and the problem should not be brought here" – a statement says.
In 2019, the Hungary Helps Agency was formed, and Azbej Tristan, the state secretary supervising the program, said that the total costs of the program amount to 8 billion HUF.
According to the data received by Átlátszó (PDF), the Prime Minister's Office spent a total of 6,1 billion forints in Iraq, Syria, Libanon, Jordan and Kongo. Most of the money was spent on schools, houses, hospitals and churches.
Written by Katalin Erdélyi, translated by Zoltán Sipos
Picture: Kaiser Ákos / Miniszterelnöki Sajtóiroda
You can read the original, Hungarian language story here.