Opposition politicians suing dozens of government-aligned propaganda outlets for character assassination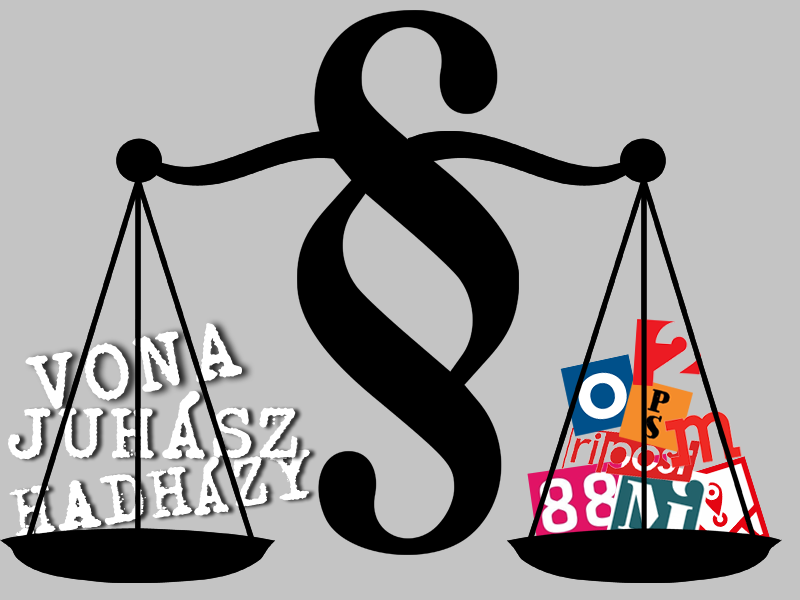 The propaganda machine that the Orban government built up in the past eight years launched brutal character assassination attacks against prominent opposition leaders in the run-up to the April parliamentary election. Three of them are suing dozens of media outlets for spreading fake news about them, and are winning cases slowly, one by one. However, their lawyers agree that Hungarian courts are only gradually realizing that making a mistake in a news story is different from deliberately creating and spreading false stories.
The three political leaders who are suing, Gábor Vona (Jobbik), Péter Juhász (Együtt) and Ákos Hadházy (LMP), have very little in common. They stand for different worldviews and use different political tools to advance their agenda. Even their political styles are very different. However, there is something they have in common: being opposed to the Orban government made all three of them targets of smear campaigns by the government-funded media loyal to Orban.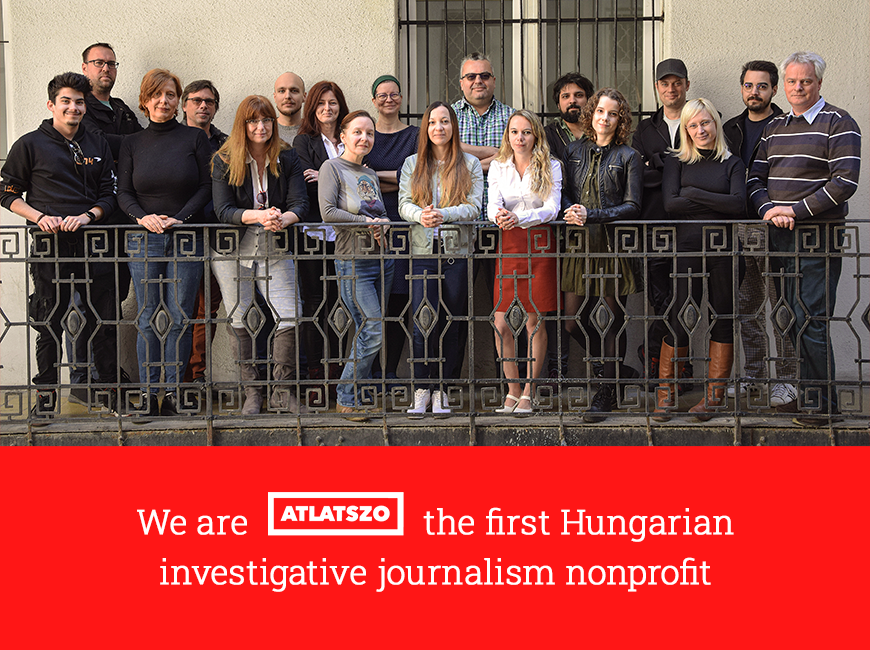 All three of them are suing the government-aligned media outlets for defamation, and they are winning cases slowly and painstakingly. But it is too late as all three of them are already out of the frontline of politics.
Gábor Vona, accused of being a terrorist by the propaganda media
The former chairman of Jobbik was accused by the government propaganda machine of being a member of a Turkish ultra-nationalist group, the Grey Wolves.
The media machine employed the usual method. First, a fake news item surfaces on a fringe website that practically nobody reads. Then the government-aligned tabloid press reports on it, and after that the topic enters the government-aligned national media. These accusations then might end up on the popular national TV channel TV2. By the end of the process, the fake news item might reach up to 1.5 million people.
The operation is so centralized that during the process they do not even bother to change the headline – they just copy and paste everything.
The source of the Grey Wolves accusation was a story published by the website of the respectable news weekly HVG. The story did not accuse Vona of being a member of the group, it only reported on a photo from Vona's Facebook page in which he supposedly uses the hand
sign used by the Grey Wolves.
The story was recycled by the Orban-aligned propaganda media first in 2016 when tabloid paper Ripost published the photo. It was soon reported by the website of the free city paper Lokál.
In 2017, there was only one story about the Grey Wolves accusation published by origo.hu – at the moment you can see a long correction at the beginning of the story.
The accusations against Vona only resurfaced before the election in 2018. In January, mandiner.hu published two posts accusing Vona of worshipping Allah in Turkey when in fact he was using a word that means 'god' in Turkish and does not specify a religion or deity. According to an expert we talked to, the word Vona used does not refer to Allah alone.
Even though it was not true, the accusations were repeated within hours by Ripost, 888.hu, origo.hu and pestisracok.hu.
In March, another article by origo.hu accused Vona of having a friend who wanted to kill the Pope. This story was also republished by many outlets. Based on these press reports, Vona was accused of being a terrorist even in the parliament.
Another more interesting fact is that these accusations and stories stopped right after the election. They only resurfaced for a very short time in April – right before Jobbik was supposed to elect a new leader.
Vona is suing for correction and reparations connected to every single lie that was published about him in the press. He has already won 16 cases and has lost none. However, he was forced to the sidelines of national politics after Jobbik did worse than expected at the election.
Ákos Hadházy, the alleged landowner
In the past few years, Ákos Hadházy of the LMP party has held regular press conference about corruption and how the Orban government is stealing money from taxpayers. Ripost, Origo and Lokál in 2017 accused him of being a hypocrite and saying that his family was accumulating huge masses of land. This was not true, the family has 12.5 hectares of land and Hadházy himself has only 0.5 hectares.
In 2018 TV2 ran another story about Hadházy with the title 'Hadházy's victim died.' Hadházy and his family had a land ownership dispute with an old man in the town of Szekszárd, and the man died. The channel accused him of trying to force the man out of his house and off his land.
These accusations were repeated by several members of the government propaganda machine.
Hadházy lost the race in the constituency where he ran, losing to István Horváth, whose corrupt practices he himself uncovered. Hadházy was elected into Parliament from the party list but he resigned from the co-chairmanship of LMP and was sidelined within his own party.
Hadházy has won one case and has lost another in court so far, but many of his cases are still ongoing.
Péter Juhász, false accusations of mafia relations
Former chairman of the Együtt (Together) party, Péter Juhász is suing 8 publishers in connection with 200 statements published in 102 different articles or news spots. Juhász is suing TV2, owned by government-aligned businessman Andy Vajna, because of 28 newscasts. The channels altogether devoted more than an hour to fake statements about Juhász in its prime-time newscast.
Juhász has already won cases against Ripost, Lokál, origo.hu, TV2 and Magyar Idők and the decisions are already binding.
These cases are all connected to one character assassination attempt wherein the government propaganda machine claimed that Juhász was 'working for' a convicted criminal called Tamás Portik.
There was another attack against Juhász, claiming that he committed domestic violence. The court cases about this topic have already started, and Juhász says that this will take a long time as more than 200 stories about this claim were published.
Courts are slowly catching up with how propaganda works
The system has many faults. For example, court cases demanding corrections are supposed to be very quick processes so that the people falsely accused by media can be cleared. However, the election has long been over and many cases are still ongoing. and corrections will not have any effect on the outcome.
Also, court decisions are often not carried out by the media outlets, Ákos Kummer told Átlátszó. Vona's attorney told us that Lokál, Origo and Ripost refused to issue the court-mandated corrections and he had to start official proceedings to force them to do so, which costs money and takes extra time.
Kummer also mentioned that courts are just catching up with what is happening. He said that courts have started to realize only in the past few months that government propaganda outlets are not regular news outlets that make mistakes and then need to correct them. For a very long time they did not realize that these outlets create and publish fake news deliberately.
Hadházy's attorney confirms this. László Bodolai told Átlátszó that courts have not realized yet that in the past few years an entire media section has beencreated where untrue statements are not made by accident but with the intent of creating fake news as part of their routine.
Written by Antónia Rádi
English version by Anita Komuves, editing by Clare Humphreys.
You can read the original, Hungarian language story here.
[sharedcontent slug="hirdetes-english"]